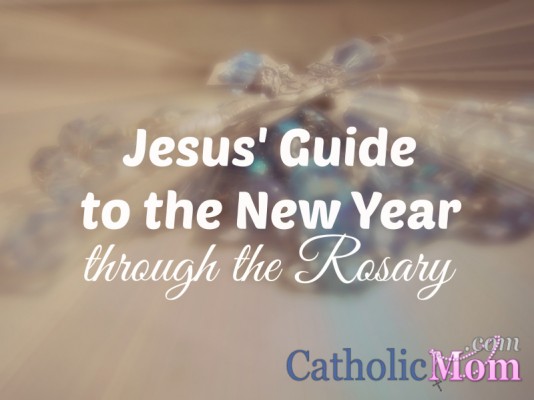 Editor's Note: We're continuing our journey through the rosary with Jesus as our guide.
The Third Glorious Mystery is the Descent of the Holy Spirit.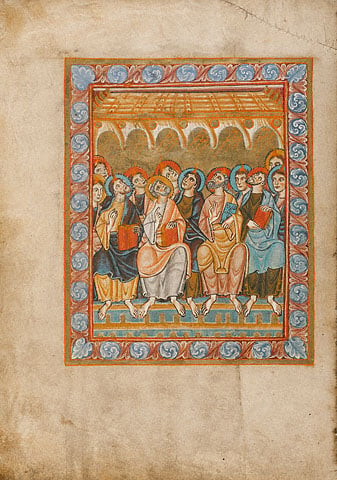 "All were filled with the Holy Spirit. They began to express themselves in foreign tongues and make bold proclamation as the Spirit prompted them." (Acts 2:4)
This beautiful Fruit of the Mystery pours down on us the Love of God.
Can you imagine the fear the disciples felt after Christ's death and then the overwhelming feelings each felt when the Holy Spirit came upon them? I try to imagine myself as one of the disciples at that time. I imagine if there were any questions about my faith or belief in Christ, that all doubts would be elevated instantly.
As we journey on through the New Year, let us reflect on God's Love, follow the disciples' examples and go out and share God's Love with all we meet.
Read all the reflections in the "Jesus' Guide to the New Year through the Rosary" series.
Copyright 2014 Lorrie Lane Dyer
Unknown, illuminator
Pentecost, about 1025 - 1050, Tempera colors and gold on parchment
The J. Paul Getty Museum, Los Angeles, Ms. Ludwig V 2, fol. 20v
About the Author

Lorrie Lane Dyer is a facilitator for the Virtual Learning Community for Faith Formation with the University of Dayton as well as religious education and parish coordinator. She is working on her Masters of Leadership Development, with a focus in Military Chapel programs at St. Mary of the Woods College. Her faith provides her with inspiration for many of her poetry collections, columns and short stories.