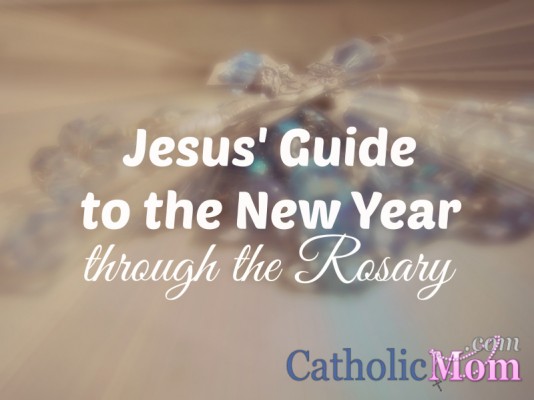 Editor's Note: We're continuing our journey through the rosary with Jesus as our guide.
The Fifth Glorious Mystery is based on Revelation 12:1, the Coronation. "A great sign appeared in the sky, a woman clothed with the sun, with the moon under her feet, and on her head a crown of twelve stars."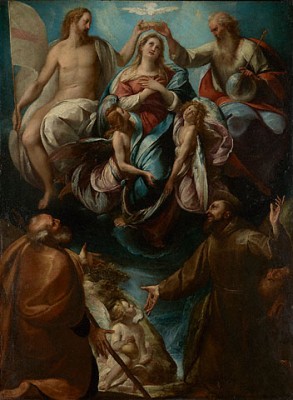 God rewarded Mary's life of obedience and service. She serves as not only Christ's mother but also a mother to each of us. I find comfort in the fact that my mother Mary listens to me and she prays for me. What brings me the greatest comfort is that my mother Mary has the greatest son ever! So when I reach out to my mother Mary and ask her to pray for me, I know her son will hear her prayers and answer them.
This year let us take the Fruit of the Mystery: Trust in Mary's Intercession and remember that through Mary's intercession, God will hear our prayers and respond to them.
Read all the reflections in the "Jesus' Guide to the New Year through the Rosary" series.
Copyright 2014 Lorrie Lane Dyer
Giulio Cesare Procaccini (Italian (Bolognese), 1574 - 1625)
Coronation of the Virgin with Saints Joseph and Francis of Assisi, about 1604 - 1607, Oil on panel
Unframed: 97.5 x 72.4 cm (38 3/8 x 28 1/2 in.)
Framed: 125.4 x 100 x 6.7 cm (49 3/8 x 39 3/8 x 2 5/8 in.)
The J. Paul Getty Museum, Los Angeles
About the Author

Lorrie Lane Dyer is a facilitator for the Virtual Learning Community for Faith Formation with the University of Dayton as well as religious education and parish coordinator. She is working on her Masters of Leadership Development, with a focus in Military Chapel programs at St. Mary of the Woods College. Her faith provides her with inspiration for many of her poetry collections, columns and short stories.