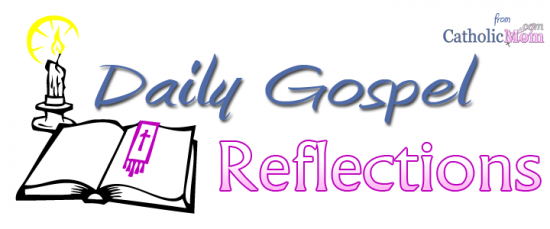 Today's Gospel: John 13:16-20
Today Jesus calls us to a greater understanding regarding serving and being served. I love that Jesus reminds us "no other slave is greater than his master nor any messenger greater than the one who sent him." This reminder calls us to be humble, to serve others and to allow others to serve us. When I read this Scripture I am also reminded that all of us are equal regardless of our station in life. In God's eyes we are all equal and everyone deserves to be treated with the same equality.
Ponder:
In our society it can be difficult to remember no one is greater than the other. Pride often gets in the way of humility. Humility is necessary in order for us to treat one another with equality. How can we humble ourselves to serve others today?
Pray:
Father, as I start this day, I ask that you be with me and help me to see you in every person I meet, to greet each person with the same respect and kindness as the next. With you, I start this day with the intention to serve others with humility. Amen.
Copyright 2014 Lorrie Lane Dyer
About the Author

Lorrie Lane Dyer is a facilitator for the Virtual Learning Community for Faith Formation with the University of Dayton as well as religious education and parish coordinator. She is working on her Masters of Leadership Development, with a focus in Military Chapel programs at St. Mary of the Woods College. Her faith provides her with inspiration for many of her poetry collections, columns and short stories.