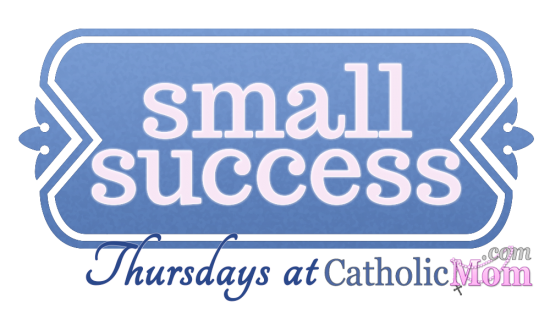 One of the greatest poverties in motherhood, specifically stay-at-home motherhood, is isolation. I see it in countless mommy blogs and have known it myself in various seasons of life.
For example, when I first stayed home (I did but also worked hard so that I didn't.), I worked out daily. I watched cooking shows and vowed I would learn Spanish (didn't). So desperate for talk, for someone to say "Hi Sherry," I practically pounced on any conversation I thought I might be able to be part of, shopped to the point I knew the cashiers at the grocery store, the pharmacist, and the woman who developed baby pictures at the photo booth all on a first-name basis). The end result of all this outward running, I eventually realized, was loneliness, and took steps to fix that problem, the wrong way, by going to graduate school --running further away.
Mercifully, we moved. I would have to learn to be present, fully present, to those in my life. It has been a hard struggle, it still is.
I've battled with feeling alone despite having 11 people in my life all of my adult life, the perplexing mix of being a greedy extrovert in personality (I talk to anyone) and a needy introvert --I'm great at making friends, less so at keeping them, because I don't do the daily gardening friendships need; I'm on to making the next friend. It is a habit I've recognized and am trying to break.
How did I come to recognize this as a problem? By looking at how I look to Jesus, I'm equally very extroverted, telling him all that is going on in my life and what I need, a lot of talking, a lot of taking, but not a lot of listening. Not a lot of being at the foot, being still and knowing, and thus having the better portion.
So this week, I'm working on being present, on not multi-tasking. I called people, wrote letters, and spoke with people about what they need/want, rather than what's going on in my life. It is a baby step in the right direction. It is also very freeing, to not be trying to be interesting, not trying to entertain, not trying to prove to everyone around me, I'm worth knowing, I'm worth having as a friend.
My husband asked me to join him in gardening. I did. I don't like gardening as a rule. I'm not good at it, and it's messy, and it isn't something I seek to do. It takes a lot of time. It takes focus. You can't multi-task when you garden.
But I gardened because he asked, and because I knew if I was outside working on the vegetables, the other older children wouldn't have an out of doing yard work. It's rather like if Dad is cleaning the house, every kid understands that there is no excuse to not be cleaning.
But in gardening (and I won't yet admit this because it will get me out there more), I did lose track of time in the work of it. That is what being present to a person does, it makes time irrelevant. Leisure does this to the creative components of our brain, exercise and sleep does this to our bodies, and prayer does this to our whole person.
In keeping with that theme, of gardening my family, Anna and I read stories: on Monday, Pinkalicious; on Tuesday, Purplalicious; and on Wednesday, Pinkalicious Pinky Promise. Blogging took it on the chin, because that's me talking and saying, look at me, I've got something to say.
But the big breakthrough was saying the rosary not while doing the laundry or driving, but all by itself. I didn't even use the talking version of the rosary, as I felt it hurried me along in the saying of it.
These are my small successes for the week, and the world feels a lot less lonely as a result. I have to learn to love gardening my relationship with family, friends and God, if I would have good fruit.
Hope you had a blessed week full of small successes!
[inlinkz_linkup id=407718 mode=1]
Copyright 2014, Sherry Antonetti
About the Author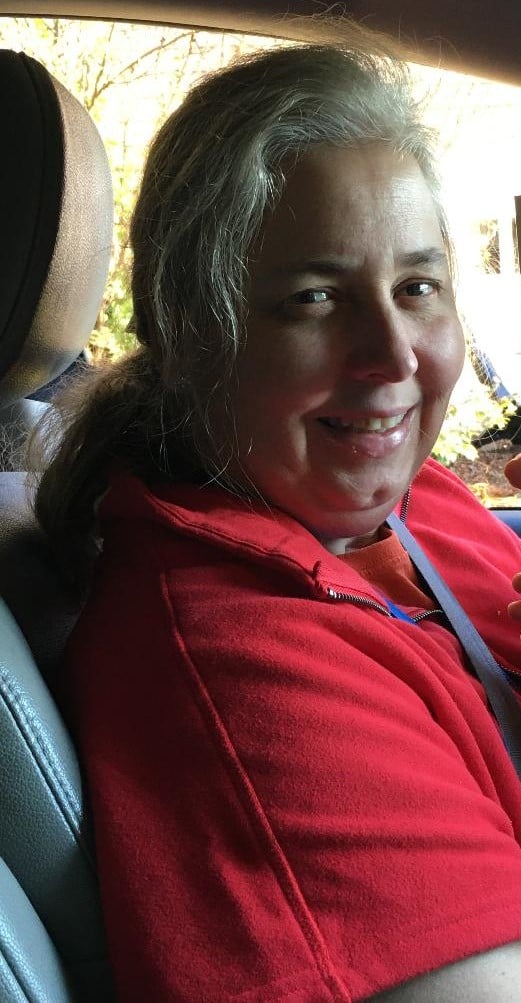 Sherry Antonetti is a Catholic published author, freelance writer and part-time teacher. She lives with her husband and 10 children just outside of Washington, DC, where she's busy editing her upcoming book, A Doctor a Day, to be published by Sophia Institute Press. You can find her other writings linked up at her blog, Chocolate For Your Brain! or on Amazon.