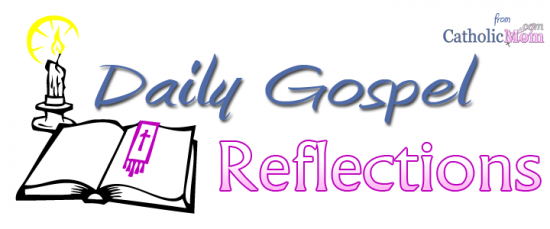 Today's Gospel: Luke 11:42-46
This Gospel reading is rich in wisdom. Out of love, Jesus scolds the Pharisees and offers guidance. Jesus offers this same guidance today for each of us. In this Scripture I am reminded to look in the mirror before I place judgment on others for it is certain that I am not perfect and am falling short. I am also reminded that sometimes I may value the wrong things, such as a position or being acknowledged for accomplishments or things I do.
Ponder:
How can I focus on following God's Commandments and spend less time judging others and more time monitoring my own actions? Do I do things to serve others or do I do things to serve my own ego?
Pray:
Dear Lord, Please help me to serve you above all things. Help me to keep you as my center in life so I may serve you and leave the judging of others in your hands. Please be present with me in all I do this day. Amen.
Copyright 2014 Lorrie Lane Dyer
About the Author

Lorrie Lane Dyer is a facilitator for the Virtual Learning Community for Faith Formation with the University of Dayton as well as religious education and parish coordinator. She is working on her Masters of Leadership Development, with a focus in Military Chapel programs at St. Mary of the Woods College. Her faith provides her with inspiration for many of her poetry collections, columns and short stories.