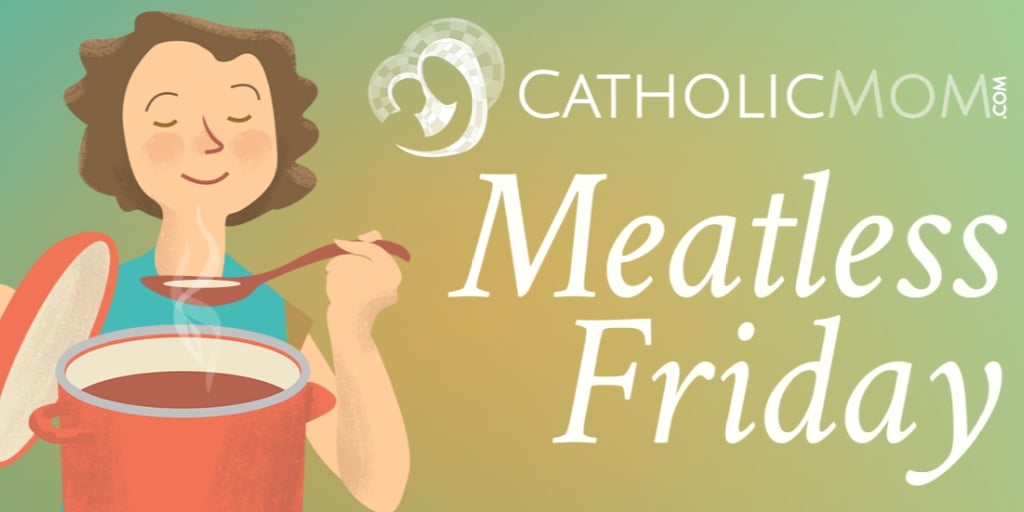 I first learned of sopes when I shared an office with a girl who grew up in Mexico.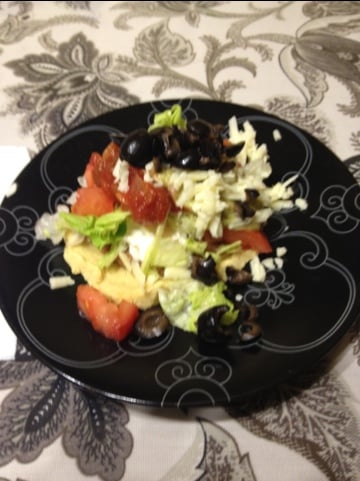 Whenever we ordered Mexican for lunch (which was a lot, because there was a phenomenal taqueria a mile from our office), she got sopes. Sopes always looked so good, but I avoided them because where she was from, asking for sopes without the beans would be like asking for a sandwich without bread—what's the point? Anyway, with my bean sensitivity, I didn't want to risk losing work by getting bean-sick. Now I know that sopes are made regionally with shredded chicken, beef, cheese, and so on. I can tolerate canned refried beans--something about the high heat of the canning process breaks down whatever protein causes me problems ... who knew, right? So, yeah, when we do sopes now, even I get in on the frijoles action. Anyway, here's our family recipe for...
Oven Baked Sopes

1 ¼ c hot water
2 c masa harina
1 tsp salt
1 tsp baking powder
1 large egg, beaten
3 T corn or vegetable oil
Preheat oven to 350F. Stir hot water into masa harina, salt, and baking powder until a soft dough forms. Let sit for 5 minutes, then mix in egg and oil. Knead with hands until the dough comes together and roll into 8 balls the size of eggs. Between two sheets of thick plastic wrap or a plastic bag split open, roll each ball into a flat circle, then using your fingers, scrunch up the edges of each disc to make a sort of saucer.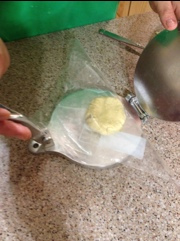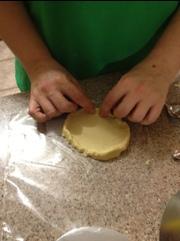 Hand model, I ain't.
Anyway, try making these with the kids and talk about how St. Juan Diego so carefully carried Our Lady's roses in his tilma just as we're going to carry the delicious toppings in our sopes. Next, place the sopes on a baking sheet and bake at 350F for 20 minutes. Cool for five minutes before serving to the kids, and top as desired.
We spread ours with aforementioned frijoles, chopped tomatoes, lettuce, salsa, sour cream, chopped olives, shredded Monterey Jack cheese, and guacamole. We live in a rural area where that good crumbly Mexican cheese isn't available at the market where I usually do most of our shopping, so the Monterey Jack was as good as we could get. There are Mexican markets not too far from here, so next time I'm a little more flush with time, I'll pick some up.
And then for dessert you'd better have something chocolate, which also comes from Mexico! Our Lady of Guadalupe, pray for us!
Copyright 2014 Erin McCole-Cupp
About the Author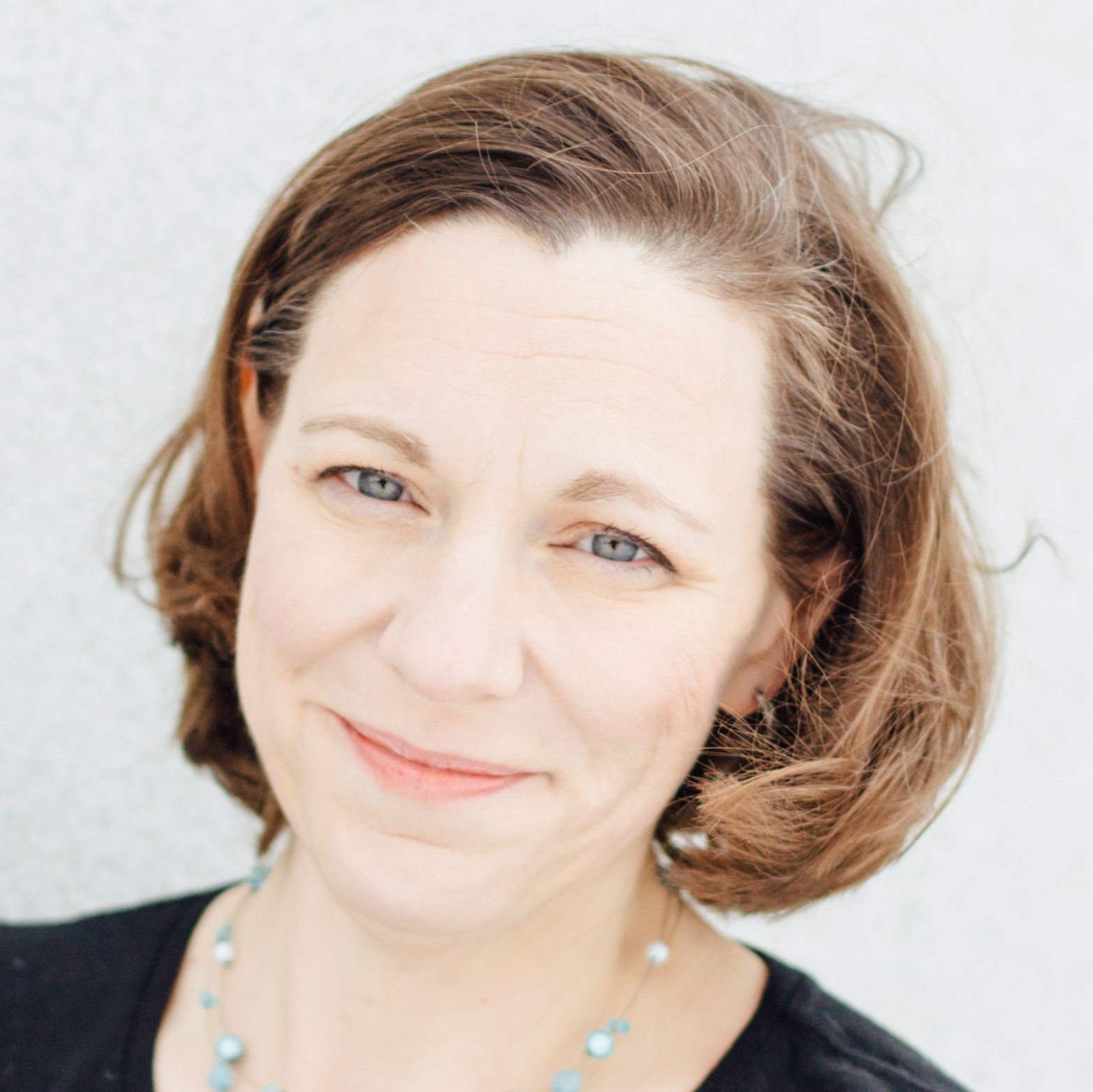 Erin McCole Cupp is the author of All Things New: Breaking the Cycle and Raising a Joyful Family from Our Sunday Visitor. Get to know her and take the quiz to find your rut-busting Beatitude at her website at ErinMcColeCupp.com.