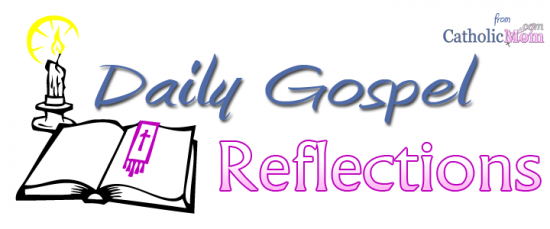 Today's Gospel: John 3:22-30
"He must increase, I must decrease." It was a glorious Easter Sunday in Colorado some years ago. The pastor had asked me to preach at all the Easter Masses. God forgive me, but I thought it was a compelling sermon. People had previously asked for copies of my homilies. And a woman parishioner had built a website (deacontomonline.com) as a place to store some of my preaching.
I went to a side door area of the church where I greeted departing worshippers. There were Easter wishes and comments on the beautiful Mass. I saw a young woman headed towards me. Arriving, she had a big, radiant smile on her face. "I want to become a Catholic." I asked for clarification, and, sure enough, she wanted to become a Catholic. Something had compelled her to get up that morning and come, for the first time, to a Catholic Church. Previously, she was a member of a new-age sort of quasi-Christianity. But she was convinced she wanted to become Catholic and leave all things behind her.
I took her under my wing, so to speak. Meetings ensued. One time, we met at a nearby retreat center. She brought her daughter and wanted me to meet her. In the area of my ministry, I could sense that the 'convert' was somewhat taken with my faith witness. Long story short, after some 9 months of attending the Catholic Church, and after about 4 months of attending RCIA, the woman stopped coming to my classes. When I finally reached her, she just wasn't interested any more. She was going to go back to a form of new-age, self-guided 'faith' practice. I had lost my star pupil and, along with it, the vision of bringing someone into the Catholic Church.
All along, while I paid lip service to it, I think I had lost sight of the words from today's Gospel. He must increase. I must decrease. Are you a good speaker? A good writer? Are you a compelling verbal faith leader? It is never us. We are only the conduit of God's love and grace. He must increase. I must decrease.
Ponder:
Are there any ways in which it's 'all about you' without the comma and the word "Jesus" afterwards?
Pray:
Jesus, meek and humble of heart, make my heart like unto thine.
We thank our friends at The Word Among Us for providing our gospel reflection team with copies of Abide In My Word 2015: Mass Readings at Your Fingertips. To pray the daily gospels with this wonderful resource, visit The Word Among Us.
Copyright 2015 Deacon Tom Fox
About the Author

Deacon Tom Fox and his wife Dee are co-hosts of the CATHOLIC VITAMINS Podcast for over 6 1/2 years. Tom has also been a member of the Catholic Mom columnists team for eight years, and was a regular contributor to the Catholic Moments Podcast for three years. Most recently, Deacon Tom has been leading a project to bring Catholic radio to the north central Arizona community where he and Dee reside. Blessings!