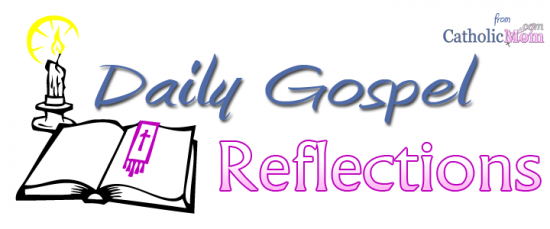 Today's Gospel: Mark 2:23-28
Optional Memorial of Saint Fabian, Pope and Martyr
Optional Memorial of Saint Sebastian, Martyr
"The sabbath was made for man, not man for the sabbath.
That is why the Son of Man is lord even of the sabbath." (Mk 2:27-28)
Jesus tells the Pharisees (and us) that the sabbath was made for man. In other words, the sabbath is a gift. A gift for us, God's children.
I think we often overlook the gift.
I remember one Friday in Jerusalem when my husband and I watched Jewish families celebrate their sabbath with singing and dancing and overwhelming joy. I have never forgotten that celebration. I have never forgotten that joy.
Do we celebrate the Lord's Day with joy like that? Do we see Mass as the high point of our week?
Or is it just an obligation?
Our Christian sabbath is a gift. A gift of rest. A gift of time to focus on what is important.
God. Family. God's love for us revealed through Scripture and Eucharist.
The third commandment says, Remember to keep holy the Lord's Day. However, keeping holy the Lord's Day is not about rules or judging others.
It is about putting God first in our lives. Spending time with the Lord. Praising him and thanking him for all He has done for us.
The sabbath is all about joy. And love.
Ponder:
How do you keep holy the Lord's Day?
How is the Lord's Day a gift for you?
Pray:
Dear Lord, thank you for the gift of the sabbath. Help me to always remember to celebrate it with joy. May it always be for me the most special day of the week. Amen.
We thank our friends at The Word Among Us for providing our gospel reflection team with copies of Abide In My Word 2015: Mass Readings at Your Fingertips. To pray the daily gospels with this wonderful resource, visit The Word Among Us.
Copyright 2015 Colleen Spiro
About the Author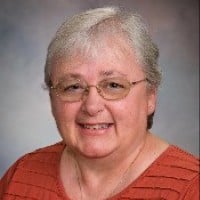 Colleen Spiro is a Catholic mother, grandmother and a deacon's wife. A certified spiritual director, Colleen loves to share her faith and encourage others through her retreats and writings. You can read her reflections at her website, Catholic Prayer Life and read or listen to her podcast at Finding God in the Everyday.