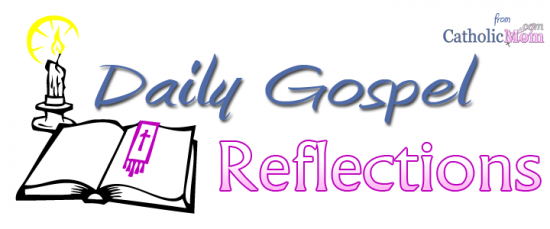 Today's Gospel: Mark 1:14-20
Lent is just around the corner. Its significance as a preparation period for the renewal of our baptismal promises makes today's Gospel ring so much more clearly as a succinct expression of Jesus' mission and our charge as his disciples. Now is the time for transformation and change. The Good News of God is breaking into human history with an invitation to "Come after me, and I will make you fishers of men."
Ponder:
Do these words still stir in us as the Lord's call? Are we only in the desert of ashes, or do we remember and yearn to be his eager disciples following him upon the shores of our baptism?
Pray:
Lord, you came to the seashore
Announcing in the death of your cousin the New Life and Good News.
Let us hear your call anew.
Let us be the change you will.
Catch us again.
Help us to follow you more closely.
And draw us close to your heart.
We thank our friends at The Word Among Us for providing our gospel reflection team with copies of Abide In My Word 2015: Mass Readings at Your Fingertips. To pray the daily gospels with this wonderful resource, visit The Word Among Us.
Copyright 2015 Jay Cuasay
About the Author

Jay Cuasay is a freelance writer on religion, interfaith relations, and culture. A post-Vatican II Catholic father with a Jewish spouse, he is deeply influenced by Christian mysticism and Zen Buddhism. He was a regular columnist on Catholicism for examiner.com and a moderator and contributor to several groups on LinkedIn. His LTEs on film and Jewish Catholic relations have been published in America and Commonweal. Jay ministered to English and Spanish families at a Franciscan parish for 13 years. He can be reached at TribePlatypus.com.