There are a number of reasons that I've been absent from this weekly feature. One of them is an increase in my workload. That has also impacted my reading time. The consequence is that I (sob) haven't been reading as much as I'd like (sob).
But I have been reading. And I do find it cathartic to write weekly about books, so I've decided that, whether or not I've actually finished anything each week, I'll keep writing about books. Period. (I almost feel like I should apologize...)
Fun side note: contributor Allison Gingras has a new radio show, "A Seeking Heart," that's all about books. In fact, she's invited me on as a monthly guest. As far as I'm concerned, radio doesn't get much better than THAT. :)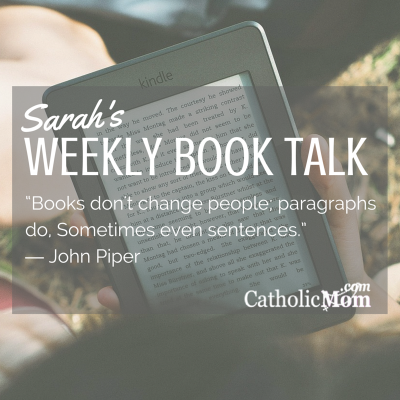 Recent Reads

The Princess Academy: The Forgotten Sisters, by Shannon Hale (MG fiction, Bloomsbury USA Childrens, 2015)
My rating: 5 out of 5 stars
Princess Academy (the first book in the series) is a middle grade Newbury Award winning book from 10 years ago. I found it faced out at the library last summer, read it, and then picked up the sequel. This book is the final in the series, and it's no less delightful or engaging than the other two. It has high adventure and fun characters, humor and seriousness, good dialogue and good plotting. It's the kind of book I have no qualms recommending, rereading, and sharing with pretty much everyone in my life.
Though this is the last book in the series, it could be read alone without really losing anything in the story. (Granted, it's more a book for girls than for boys.) Highly recommended.
Current Reads

I Am Margaret, by Corrina Turner (fiction, UnSeen Books, 2014)
This book reminds me of the Unwind dystology (which I've written about here and here), but it's done a bit differently. I'm finding it a difficult read, in part because it's a heavy topic and in part because parts of it feel very stilted to me, especially some of the dialogue. I'm hoping to finish it this week. We'll see...

The Four Cardinal Truths, by Josef Pieper (University of Notre Dame Press, 1966) (for the Catholic Spiritual Direction book club)
This is my serious spiritual reading. It's the kind of book I like to think I can read, but that, at this season of my life at least, I'm not likely to pick up on my own. It takes a certain amount of brain power to focus on it, but I must say: it's very enlightening reading. Who knew the virtues could be
interesting
? I just finished the first section on prudence and I've learned a lot. AND my brain hasn't exploded. (
I was pretty sure I was in over my head with this one
, but I think I'll make it through okay...)
What have YOU been reading lately?
*Are you on Goodreads? I'll see you there!
Curious about what my ratings mean? Here's an explanation of what the stars mean to me.
Be sure to check out our Book Notes archive.
Copyright 2015, Sarah Reinhard
About the Author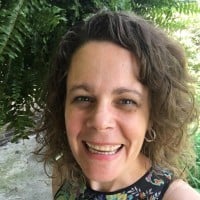 When she's not chasing kids, chugging coffee, or juggling work, Sarah Reinhard's usually trying to stay up read just one…more…chapter. She writes and works in the midst of rural farm life with little ones underfoot. She is part of the team for the award-winning Catholic Mom's Prayer Companion, as well as the author of a number of books. You can join her for a weekday take on Catholic life by subscribing to Three Shots and follow her writing at Snoring Scholar.