Tis the season for the weather to be the topic of discussion. We've had school cancellations for cold quite a few times, and my husband noted the other day that it's colder here in central Ohio than it is in Alaska.
Which, I'll admit, makes me especially grateful for fleece and fuzzy socks and snuggly boys. And books. (But then, I find a way to work books into every kind of weather.)
This week, I actually finished a book. And then I started three others (silly me and my silly Lenten ideals). But I also made myself commit to reading for fun each evening before bed. I made myself turn off my laptop, because the work will be there in the morning. The book, though...it may have burned or disappeared. You just never know. :)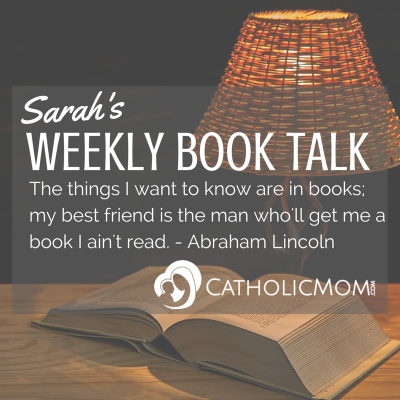 Recent Reads
Death Dons a Mask, by Lorraine V. Murray (fiction, Tumblar House, 2013)
My rating: 4 out of 5 stars
I had no idea this was the third book in a series, and it reads fine on its own. As it turns out, I read the second book, Death of a Liturgist, a few years ago and loved it. I really enjoyed this one, too, and did not have it all figured out despite my best attempts.
Cleverly written all around, with dialogue that held up and characters who had some extra color. The mystery was actually a mystery, and I caught myself trying to stay up to read just one...more...chapter. Though I found the romance bit a bit much, I still recommend it with a smile. See if you don't find a new favorite character when you read it. (Mine is Mo-Mo, hands down.)
Current Reads
Basketball for Dummies (3rd Edition), by Richard Phelps (For Dummies, 2011)
I am REALLY enjoying this, though I'll admit this: when I read the chapter on offense (or was it defense?), I was completely lost. The diagrams were NOT HELPFUL. They looked like something my seven-year-old would insist I hang on the refrigerator and did not make sense. I'm going to turn to YouTube and my in-house basketball expert for help with the strategies and what they look like. We still have a few more games we'll be going to before the season winds down, and we must not forget the fun of March Madness ahead...
But will I really take the advice of the author and take my game to the court to really learn the game better? Nope. Thanks. I prefer to sit on the sidelines with a book and a loud voice. :)
The Thrill of the Chaste (Catholic Edition): Finding Fulfillment While Keeping Your Clothes on, by Dawn Eden (Ave Maria Press, 2015)
Confession: I wasn't going to read this book. I was just going to interview the author after glancing through it. Then I read her introduction, and then I read the first chapter, and then I got sucked in.
No, really.
I know, I know. Dawn Eden is a Big Deal. She's a Catholic Rock Star. And...well, I just have a ton of other books and lots of fiction and I didn't really want to read about chastity.
But the writing! Is great! And her way of telling her story is compelling and powerful and gritty in a way that I know appeals to more than just me.
If I'm not done with this book by the end of the week, it will be because I got sucked back into basketball reading.
Practical Theology: Spiritual Direction from St. Thomas Aquinas, by Peter Kreeft (Ignatius Press, 2014)
Oh, this book! I'm SO GLAD I picked it for my morning Lenten reading! (The full story of that is over on my Register blog.) I'm not very far, and I'm not reading fast. But I'm enjoying, enjoying, enjoying it. Kreeft + Aquinas = win.
A Book of Uncommon Prayer: 100 Celebrations of the Miracle & Muddle of the Ordinary, by Brian Doyle (Sorin Books, 2014)
I have a new favorite writer and a new favorite prayer book. I have laughed and smiled with each prayer I pray each morning of Lent, and isn't that a different approach to Lent? To laugh while you pray? I'll definitely be looking up more Doyle, because if he writes everything like this, I just became a huge fangirl.
The Four Cardinal Truths, by Josef Pieper (University of Notre Dame Press, 1966) (for the Catholic Spiritual Direction book club)
Still plugging along, and still enjoying it. I consider this book proof that even a brain dead pregnant woman can pursue scholarly dreams from the comfort of a recliner. :)
What have YOU been reading lately?
*Are you on Goodreads? I'll see you there!
Curious about what my ratings mean? Here's an explanation of what the stars mean to me.
Be sure to check out our Book Notes archive.
Copyright 2015, Sarah Reinhard
About the Author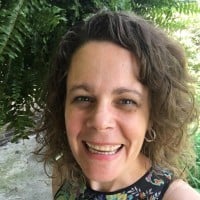 When she's not chasing kids, chugging coffee, or juggling work, Sarah Reinhard's usually trying to stay up read just one … more … chapter. She writes and works in the midst of rural farm life with little ones underfoot. She is part of the team for the award-winning Catholic Mom's Prayer Companion, as well as the author of a number of books. Follow her writing at Snoring Scholar.