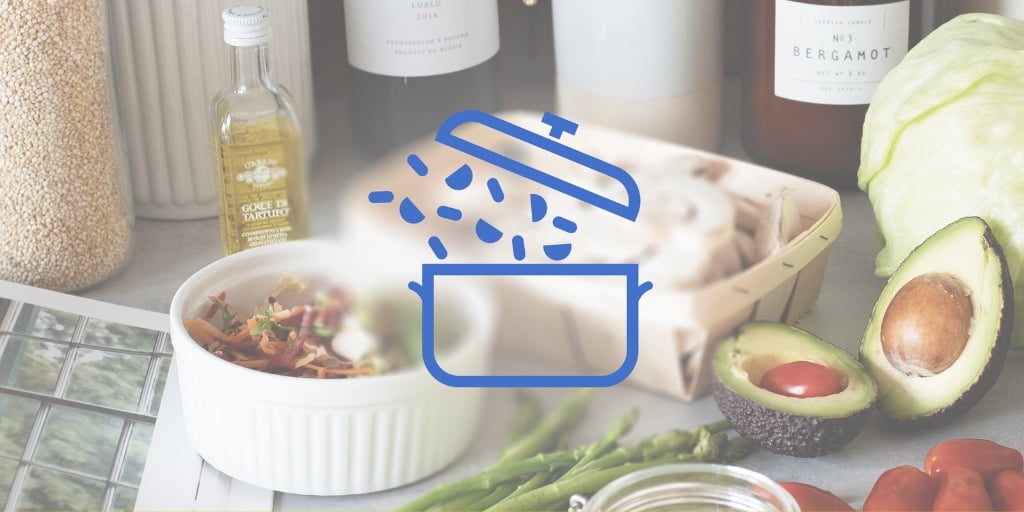 I love risotto, but I was always too intimidated by all that high-maintenance stirring to try it myself. Then I discovered that you can bake risotto rather than cooking it on the stove top and have it on the table in about 30 minutes. So give this a try--no excuses! It's easy!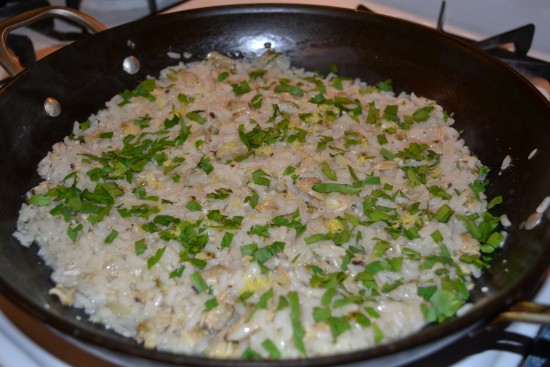 Baked Risotto with Clams
1 1/2 tbl olive oil
2 garlic cloves
1/12 c chopped shallot
1 cup arborio rice
1/2 c white wine
2 1/2 c vegetable broth or fish stock
1 tsp pepper
6 oz canned clams with liquid
2 TBL butter
1/4 cup fresh chopped parsley (or 1 TBL dried parsley flakes)
1 tbl lemon zest
Preheat oven to 425°F. In an oven-safe large skillet or Dutch oven, heat oil and cook shallot until softened. Add garlic and cook 2 minutes. Stir in rice and cook 1 minute. Add wine. Cook and stir 1 minute, then add broth and pepper.
Cover and bake 15 minutes. Stir in clams and their liquid. Cover and bake 5 minutes more. Remove from oven. Stir in a bit of water (if needed) until risotto has a creamy texture. Stir in butter, then sprinkle with parsley and lemon zest.
This makes 4 servings (unless your 12-year-old gets his hands on the serving spoon. Then it only makes 3 servings.)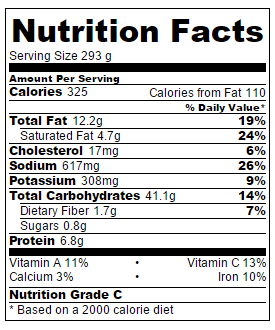 Nutrition labels are generated by Calorie Count and are offered as meal-planning assistance, not nutritional or medical advice.
You can find all our Meatless Friday featured recipes here.
Recipe and photo copyright 2015 Barb Szyszkiewicz. All rights reserved.
About the Author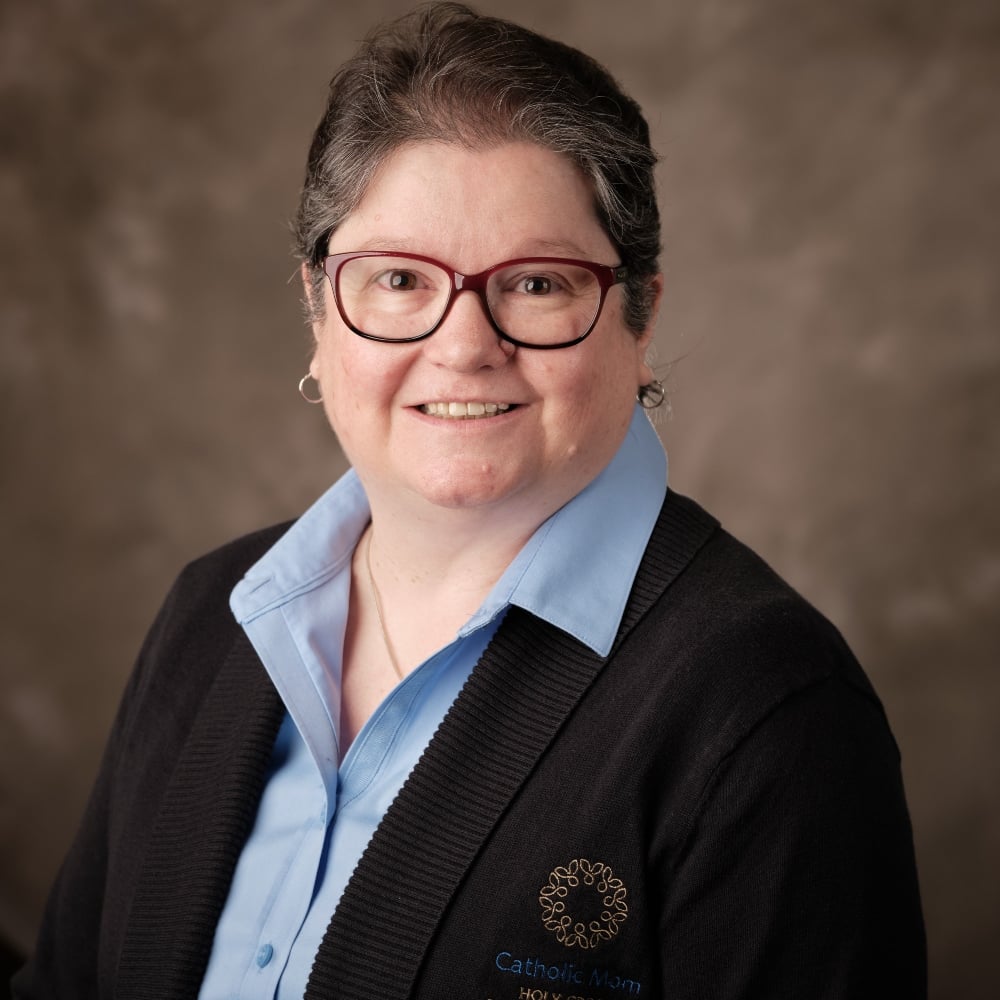 Barb Szyszkiewicz is a wife, mom of 3 young adults, and a Secular Franciscan. She is editor at CatholicMom.com. Barb enjoys writing, cooking, and reading, and is a music minister at her parish and an avid Notre Dame football and basketball fan. Find her blog at FranciscanMom and her family's favorite recipes with nutrition information for diabetics at Cook and Count. Her booklet, The Handy Little Guide to Prayer, is available now from Our Sunday Visitor.