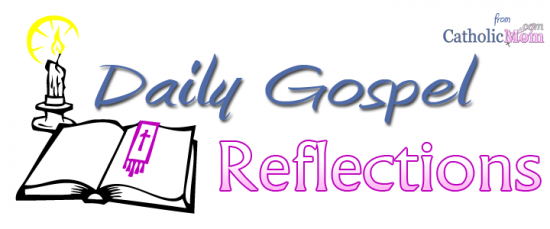 Today's Gospel: Matthew 9:14-15
There is a time for rejoicing and a time for mourning.
There is a time for feasting and a time for fasting.
We are living in that in-between time, that waiting time between Jesus' ascension and His second coming. The bridegroom has been taken away from us, and yet we know the promise of His return.
We experience the joy of His presence in many ways, but there are times when we feel as if He is absent. We feel an emptiness that only God can fill.
And so we wait. We wait for that time when the bridegroom returns. We wait for that time when we can see Jesus face to face and there is no more mourning. No more tears.
Only joy. Unbelievable and unending joy.
Ponder:
What are you fasting from this Lent?
Have you ever felt abandoned by Jesus?
Have you ever seen Jesus as the "bridegroom?" What images of Him do you relate to?
Pray:
Dear Lord, thank you for the joy I feel in your presence. Please help me to trust in you and know that you would never abandon me. Teach me how to live in this "in-between time" and trust in your presence with me today and always. Amen.
We thank our friends at The Word Among Us for providing our gospel reflection team with copies of Abide In My Word 2015: Mass Readings at Your Fingertips. To pray the daily gospels with this wonderful resource, visit The Word Among Us.
Copyright 2015 Colleen Spiro
About the Author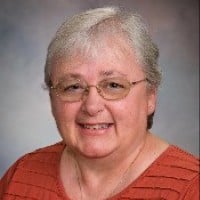 Colleen Spiro is a Catholic mother, grandmother and a deacon's wife. A certified spiritual director, Colleen loves to share her faith and encourage others through her retreats and writings. You can read her reflections at her website, Catholic Prayer Life and read or listen to her podcast at Finding God in the Everyday.