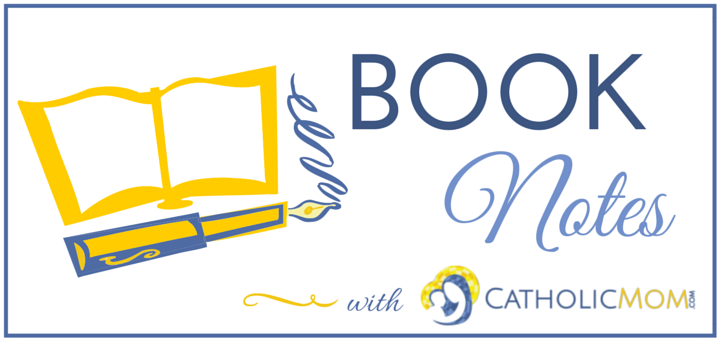 Well, well, well. I'm baaaaack...and with a sidekick. (In case you missed it, I had the baby a bit early.) I've had a chance to do some reading in the last few weeks that has been nothing short of delightful...and not just because I've had a baby in my arms while I've been doing it. :)
Many of the books I've been reading are advance copies, so I can't link to pre-orders or anything, but I want to capture my thoughts about them while they're fresh in my mind. So keep your eyes out for these books...and yeah, I'm sure I'll be mentioning them again, as they get close to publication time.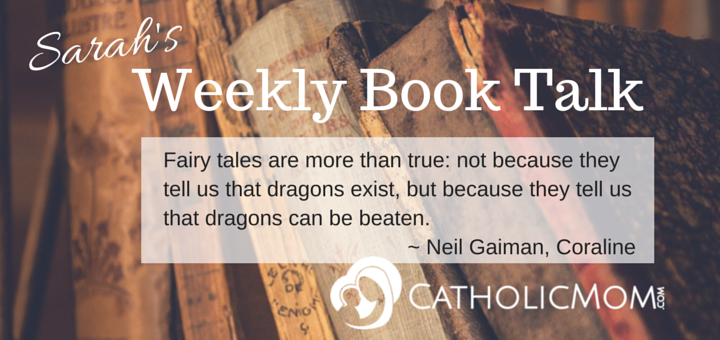 Recent Reads
Blessed Children, Special Fathers, by Randy Hain (Emmaus Road Publishers, Expected Publication June 2015)
My rating: 5 out of 5 stars
This book is a gift. Randy Hain has pulled together a number of dads of special needs children and between their chapters, he has shared interviews and wisdom. This book is a look inside the head of dads and, as a mom, I loved getting this look inside. This book is going to be the kind of book that I think everyone should probably read, moms and dads alike.
Specter, by John Desjarlais (fiction, Chesterton Press, expected release spring 2015)
My rating: 5 out of 5 stars
I'm a John Desjarlais fangirl, and given the chance to read the latest of his novels, I jumped. Really high. And loudly. Brace yourself: this is a great book that you'll be sorry to see end (just like his others). Fast paced, great characters, and a plot that will keep you guessing.
Soul Provider, by Shirley France (expected publication Fall 2015)
My rating: 4 out of 5 stars
I heard Shirley speak and have had the opportunity to get to know her personally a bit (we have the same spiritual director). Her story is powerful and a wow read.
The Catholic Drinkie's Guide to Home-brewed, by Sarah Vabulas (Liguori Publications, expected publication June 2015)
My rating: 5 out of 5 stars
I've been a Catholic Drinkie fangirl for many, many years. In fact, the Catholic Drinkie was born in a blogging class I was teaching. :) Well, here's the book, folks, and it's just as great as you would expect it to be if you've been following Sarah's work over the years. This is going to be the kind of book you buy two copies of: one for yourself and one for a gift (maybe more than one for a gift, come to think of it).
Cruel Beauty, by Rosamund Hodge (YA fiction, Balzer + Bray, 2014)
My rating: 5 out of 5 stars
This was my guilty pleasure postpartum reading and OH, what delightful wonderful great reading it was! I actually bought this book, and then I hunted down the author for a copy of her new release (which I'll be reading soon and very soon).
Wonderfully written, tightly plotted, and a delight all around. It's YA, and I'd call it good for your 8th grade and up kids, and maybe for kids younger than that, too, but I always hesitate on age recommendations. I think my fourth-grader is a bit young for some of this.
The Working Catholic Mom, by Mary Wallace, Ph.D. (Emmaus Road Press, expected publication 2015)
My rating: 4 out of 5 stars
Our own Mary Wallace has taken a topic near and dear to my heart and written a book about it. (She has a blog on this topic, too.) Her treatment of it is excellent and I can't wait to see the book in my hands. What I read of this advance copy was refreshing and wonderful and something I'm looking forward to sharing far and wide.
Current Reads
Basketball for Dummies (3rd Edition), by Richard Phelps (For Dummies, 2011)
Practical Theology: Spiritual Direction from St. Thomas Aquinas, by Peter Kreeft (Ignatius Press, 2014)
A Book of Uncommon Prayer: 100 Celebrations of the Miracle & Muddle of the Ordinary, by Brian Doyle (Sorin Books, 2014)
The Four Cardinal Truths, by Josef Pieper (University of Notre Dame Press, 1966) (for the Catholic Spiritual Direction book club)
Up Next
Saint Odd, by Dean Koontz (fiction, Bantam Books, 2015)
In fact, by the time you read this, I might have started this... :)
What have YOU been reading lately?
*Are you on Goodreads? I'll see you there!
Curious about what my ratings mean? Here's an explanation of what the stars mean to me.
Be sure to check out our Book Notes archive.
Copyright 2015, Sarah Reinhard
About the Author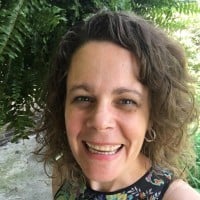 When she's not chasing kids, chugging coffee, or juggling work, Sarah Reinhard's usually trying to stay up read just one … more … chapter. She writes and works in the midst of rural farm life with little ones underfoot. She is part of the team for the award-winning Catholic Mom's Prayer Companion, as well as the author of a number of books. Follow her writing at Snoring Scholar.