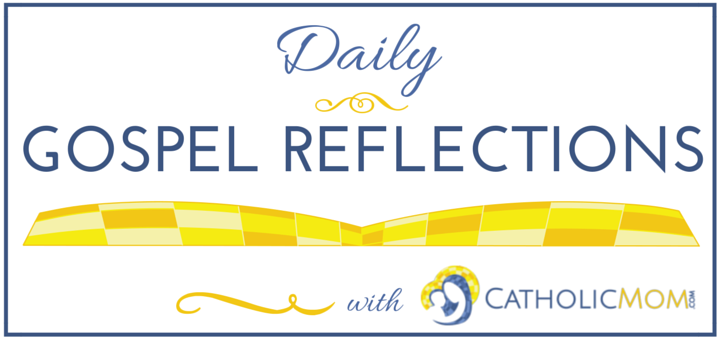 Today's Gospel: John 15:9-17
When I sit down to write a new song, it is usually preceded by a particular moment of grace. Something somebody said, a simple act I witnessed, a moment in the Sacred Liturgy, hearing well-performed music, or a combination of any or all of these. The constant is that it is always clear that it is a moment of grace. I know it is a moment of grace because I experience joy—joy that my Heavenly Father is expressing his love for me and for all nations to know his saving power!
In his friendship with me, Jesus shares everything he has heard from his Father; he chooses me and makes me fruitful!
Ponder:
Do I believe God wants me to heal others? Do I desire this? Do I want to say yes to him, to his gift of healing through me? Am I afraid of claiming something that may not be mine? Is my lack of faith and fear of acting imprudently holding me back from playing my part in the body of Christ?
Pray:
Lord, I want to love people like you do. I want to trust your healing love through me. As your friend, I want to know what you are doing, to trust you when those who need healing present their needs. I want to see your fruit remain! Reveal your saving power, O Lord! Come, Holy Spirit!
We thank our friends at The Word Among Us for providing our gospel reflection team with copies of Abide In My Word 2015: Mass Readings at Your Fingertips. To pray the daily gospels with this wonderful resource, visit The Word Among Us.
Copyright 2015 Justin Stroh
Justin Stroh is a vibrant member of the Catholic Vitamins Team. He is a long-time evangelist, a so-called Catechism-Ninja, youth minister, and song-writer. You can listen to his contributions on the Catholic Vitamins Podcast or find info and more about Justin at www.justin-stroh.blogspot.com.
About the Author

Deacon Tom Fox and his wife Dee are co-hosts of the CATHOLIC VITAMINS Podcast for over 6 1/2 years. Tom has also been a member of the Catholic Mom columnists team for eight years, and was a regular contributor to the Catholic Moments Podcast for three years. Most recently, Deacon Tom has been leading a project to bring Catholic radio to the north central Arizona community where he and Dee reside. Blessings!