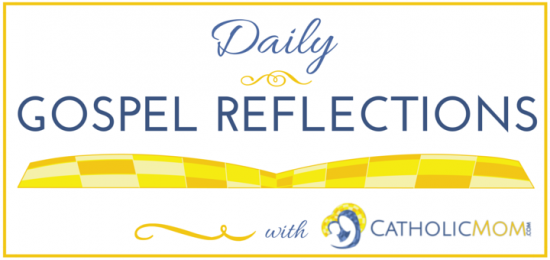 Today's Gospel: Mark 10:17-27
Optional Memorial of Saint Bede the Venerable, Priest and Doctor of the Church
Optional Memorial of Saint Gregory VII, Pope
Optional Memorial of Saint Mary Magdalene de' Pazzi, Virgin
All of us at one time or another have been the person to ask a question of a person at the right time. The difficulty comes with what happens next. What do you do with the answer that is given to you? In truth, there is nothing unknown to this rather knowledgeable and devout man. Yet even Jesus' disciples are astounded.
The man asks what more can he do besides what he has been commanded all his life to do and observe. Jesus is impressed and invites the man to follow his example: give up your belongings to the poor and come follow me. Rather than become Jesus' next disciple, the man goes away sad.
Ponder:
What is it that I am afraid to ask the Lord? What is it that I am afraid to hear? In contrast, what is it that gives me great joy in the Lord? What am I willing to give away of my life for others to share in that great joy?
Pray:
Our crosses show us our impossible attachments,
But you lift us up upon them, Lord,
To show the love of the Father for the Son
And the power of the Holy Spirit.
Open our heart's treasures for others
And accomplish in us your will
So that when we are poured out and finished
We may be complete.
We thank our friends at The Word Among Us for providing our gospel reflection team with copies of Abide In My Word 2015: Mass Readings at Your Fingertips. To pray the daily gospels with this wonderful resource, visit The Word Among Us.
Copyright 2015 Jay Cuasay
About the Author

Jay Cuasay is a freelance writer on religion, interfaith relations, and culture. A post-Vatican II Catholic father with a Jewish spouse, he is deeply influenced by Christian mysticism and Zen Buddhism. He was a regular columnist on Catholicism for examiner.com and a moderator and contributor to several groups on LinkedIn. His LTEs on film and Jewish Catholic relations have been published in America and Commonweal. Jay ministered to English and Spanish families at a Franciscan parish for 13 years. He can be reached at TribePlatypus.com.