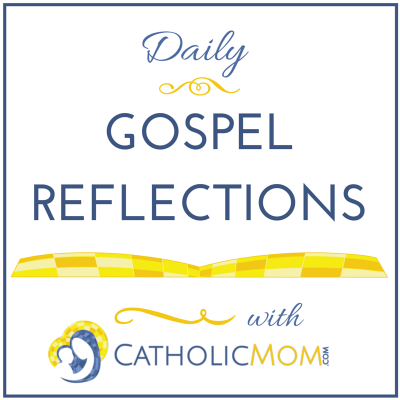 Today's Gospel: Matthew 5: 38-42
Today's Gospel is a wonderful reminder of the love Christ shares with the world. He directs us to take a new path, a path of love and compassion. This can be a difficult task to follow through on, especially when we feel someone is mistreating us or someone we care for. How can we do this? How are we to respond? The answer is quite simple…with the love of Christ.
Christ guides us as to how we are to respond to those in need and those who mistreat us. Yes, this can be a challenge, but I like to look at it with the hope that, through my actions, I can positively influence or touch the life of someone else.
One thing I have noticed is that people who are behaving in an ugly manner are often very unhappy. Most people respond to people who treat them unkindly with the same unkindness. I have seen a person who was disgruntled change his or her demeanor when someone responded to them in kindness and understanding. A lot of times people just want to be heard and feel valued. By responding to people through the love of Christ, we can touch their hearts, brighten their day, and bring Christ into their lives.
Ponder:
Let's start this day off with the intention to respond to all people we encounter as Christ has instructed us. It's indeed a challenge, but I can almost guarantee, even if the recipient of your kindness doesn't appreciate it, you will feel far happier embracing Christ's love than when you embrace anger and unkindness.
Pray:
Dear Lord, help me follow Christ's example shared in today's Gospel. When I am faced with an angry person or a person in need, help me to respond as Christ has taught us.
We thank our friends at The Word Among Us for providing our gospel reflection team with copies of Abide In My Word 2015: Mass Readings at Your Fingertips. To pray the daily gospels with this wonderful resource, visit The Word Among Us.
Copyright 2015 Lorrie Lane Dyer
About the Author

Lorrie Lane Dyer is a facilitator for the Virtual Learning Community for Faith Formation with the University of Dayton as well as religious education and parish coordinator. She is working on her Masters of Leadership Development, with a focus in Military Chapel programs at St. Mary of the Woods College. Her faith provides her with inspiration for many of her poetry collections, columns and short stories.