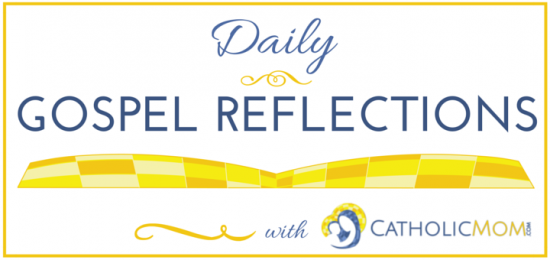 Today's Gospel: Mark 13:24-32
As I read and contemplated today's Gospel, I was filled with both hope and despair. There is a large part of me that fears the coming of Christ. I fear this because I know I am full of sin. I am hopeful, though, because I am also full of remorse and long to do what is good and right.
Today's message reminds me that I am to be prepared for the coming of Christ at any moment. This puts things into perspective since I don't know when that time may be. This knowledge requires me (if I long to join Jesus in heaven) to live each day, each moment with my eternal salvation in mind.
Ponder:
Do I appreciate each day I have been given? Do I think through my decisions and the consequences of my decisions, how they impact others, how they impact my own eternal salvation?
Pray:
Dear Lord, as I wait for your return, please guide every decision I make so that my decisions and life may be pleasing to you so that I may join you in heaven. I also ask that you help me to guide others towards your light because I am called not just to worry about myself but to ensure I share your Word with all I meet. Bless this day, and bless the mission you have given me in this life.
We thank our friends at The Word Among Us for providing our gospel reflection team with copies of Abide In My Word 2015: Mass Readings at Your Fingertips. To pray the daily gospels with this wonderful resource, visit The Word Among Us.
Copyright 2015 Lorrie Lane Dyer
About the Author

Lorrie Lane Dyer is a facilitator for the Virtual Learning Community for Faith Formation with the University of Dayton as well as religious education and parish coordinator. She is working on her Masters of Leadership Development, with a focus in Military Chapel programs at St. Mary of the Woods College. Her faith provides her with inspiration for many of her poetry collections, columns and short stories.