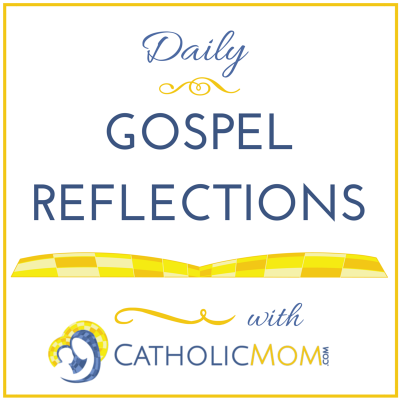 Today's Gospel: Matthew 6:24-34
Optional Memorial of the Blessed Virgin Mary
I have to admit it. I'm a worrier. I worry about little things, and I worry about big things; I even worry about worrying. I especially worry about tomorrow. I cannot seem to trust that "tomorrow will take care of itself."
However, worry wastes the gift of today. And today is a day we can never get back.
When we worry, we tend to focus more on ourselves than on God. In today's gospel, Jesus reminds us that we need to "seek first the kingdom (of God) and his righteousness, and all these things will be given you besides."
Jesus tells us that no one can serve two masters. When I pray, when I decide that Jesus is the Lord of my life, I worry less, and I trust more. And my problems seem far away.
"One thing alone is necessary: it is to have God." — St. Jane Frances de Chantal
Ponder:
How do you deal with worry?
Has your trust in God been tested?
What does Jesus mean when he says that no one can serve two masters? Do you have more than one "master" in your life?
Pray:
Dear Lord, help me to trust you more and let go of my worries. Help me to always put you first. Thank you for carrying me through the tough times and loving me through it all. Amen.
We thank our friends at The Word Among Us for providing our gospel reflection team with copies of Abide In My Word 2015: Mass Readings at Your Fingertips. To pray the daily gospels with this wonderful resource, visit The Word Among Us.
Copyright 2015 Colleen Spiro
About the Author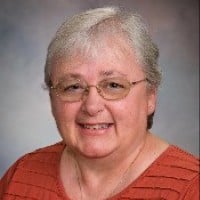 Colleen Spiro is a Catholic mother, grandmother and a deacon's wife. A certified spiritual director, Colleen loves to share her faith and encourage others through her retreats and writings. You can read her reflections at her website, Catholic Prayer Life and read or listen to her podcast at Finding God in the Everyday.