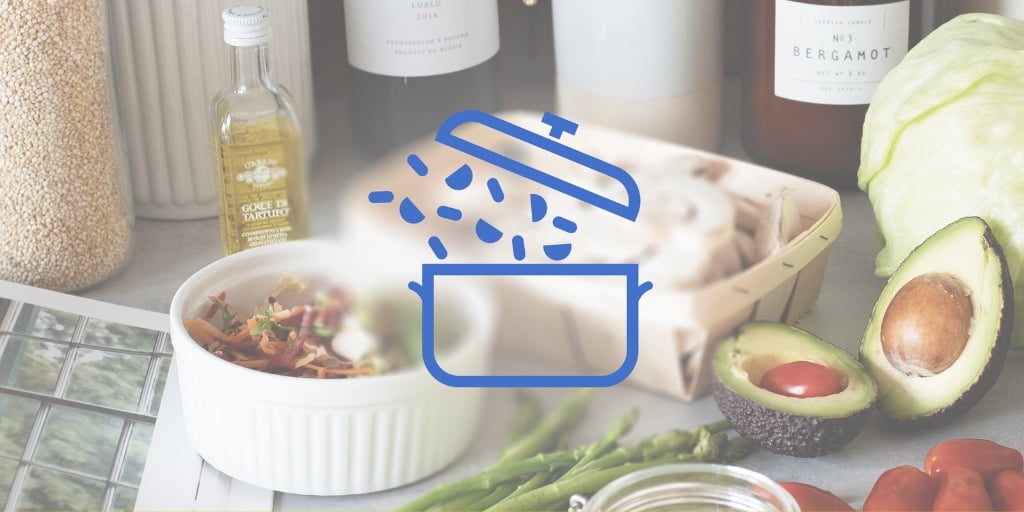 Don't let the onions fool you--this fish has a great crispy coating without a strong onion flavor. This is a kid-friendly dish--and kids can even help with the prep!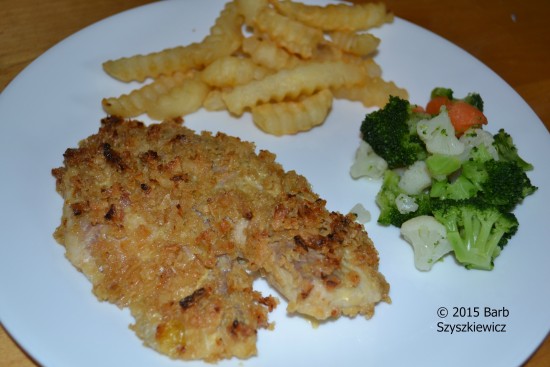 Dijon-Onion Tilapia
4 pieces of tilapia (about 5 oz. each)
1 1/2 cups Durkee's Fried Onions, crushed
3 TBL melted butter
5 heaping TBL Dijon mustard
Crush fried onions. You can put them in a bag or dump them into a pie plate, then use the bottom of the measuring cup to smash them (a great job for the kids!)
Cover a baking sheet with foil and brush some olive oil onto the foil to prevent sticking, or use baking parchment.
Combine butter and mustard. Dip fish into butter mix and then into crushed onions. Place on prepared baking sheet.
Bake 25 to 30 minutes at 375.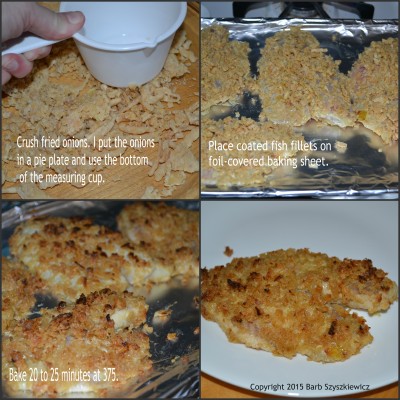 You can find all our Meatless Friday featured recipes here.
Copyright 2015 Barb Szyszkiewicz, OFS.
Photo copyright 2015 Barb Szyszkiewicz, OFS. All rights reserved.
About the Author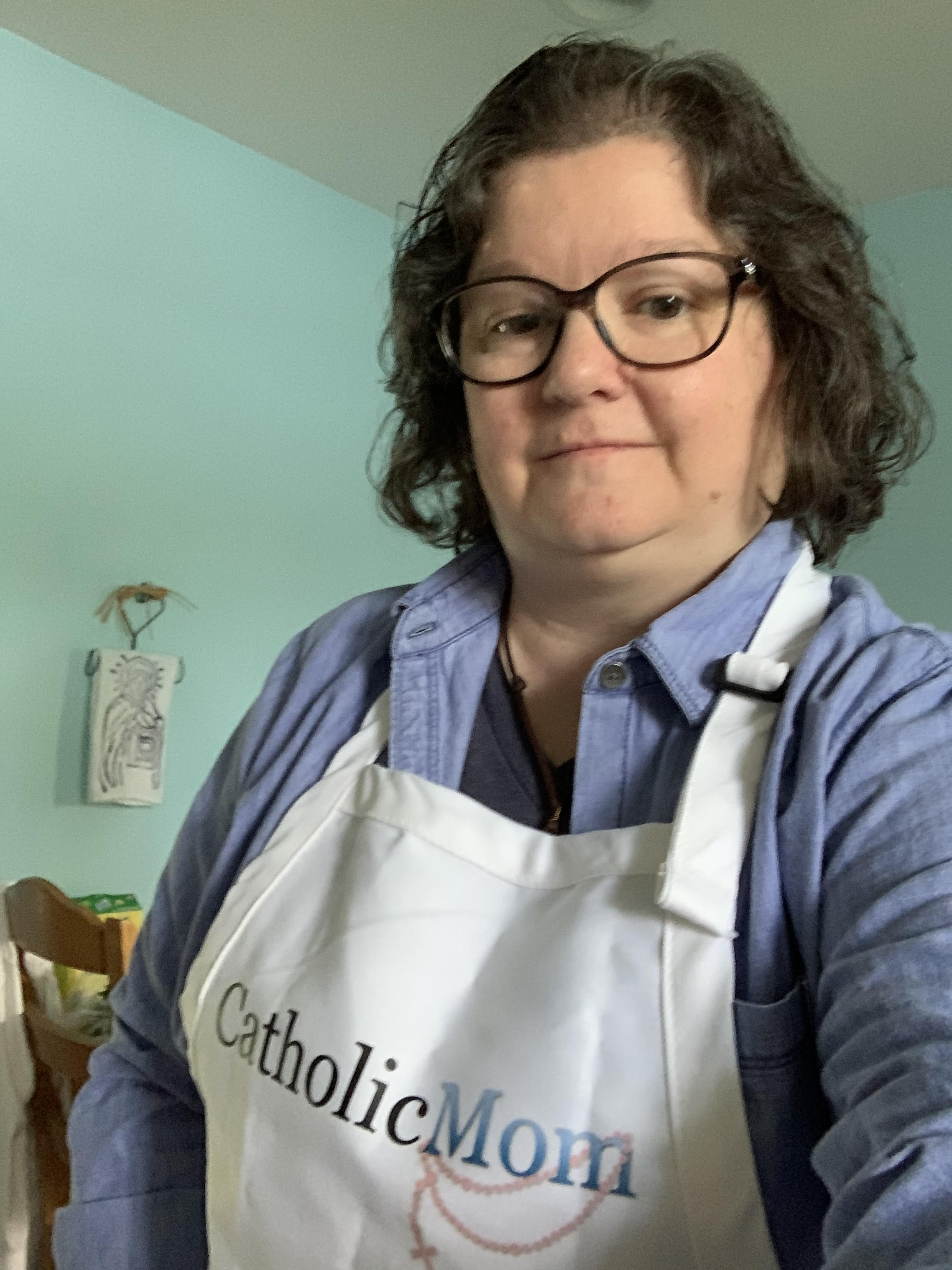 Barb Szyszkiewicz is a wife, mom of 3 young adults, and a Secular Franciscan. She is editor at CatholicMom.com. Barb enjoys writing, cooking, and reading, and is a music minister at her parish and an avid Notre Dame football and basketball fan. Find her blog at FranciscanMom and her family's favorite recipes with nutrition information for diabetics at Cook and Count. Her booklet, The Handy Little Guide to Prayer, is available now from Our Sunday Visitor.