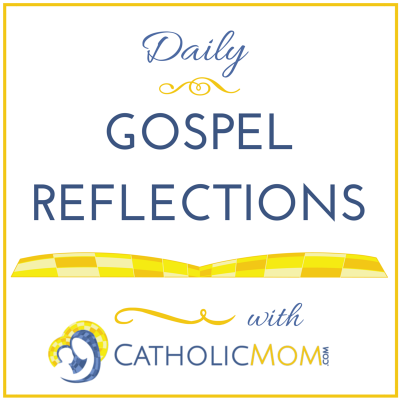 Today's Gospel: Matthew 11:25-27
Memorial of Saint Bonaventure, Bishop and Doctor of the Church
Oh, how I love today's Gospel. It reminds me that through Christ we are given a new lease on life. When we open our hearts to Jesus and live out the Commandments, we can come to know God better. Jesus came to us to offer us salvation, the forgiveness of sins, and eternal life with God, our Father. When we make a conscious decision to turn from sin and embrace the love of Christ, God will be revealed to us. Others will be able to see Christ present in our words and actions. Christ's light will shine through us as we go out into the world and share our love of Christ with others.
Ponder:
How can I embrace the love of Christ in others and myself? What can I do today that illustrates my love of Christ, my commitment to living out the Commandments?
Pray:
Dear Lord, open my heart to receive your guidance this day, as I go out into this world. Help me to contemplate every decision that I make so that it may be a reflection of your presence within me. Help me to offer your love to all I meet this day, so that they may come to know you through me.
We thank our friends at The Word Among Us for providing our gospel reflection team with copies of Abide In My Word 2015: Mass Readings at Your Fingertips. To pray the daily gospels with this wonderful resource, visit The Word Among Us.
Copyright 2015 Lorrie Lane Dyer
About the Author

Lorrie Lane Dyer is a facilitator for the Virtual Learning Community for Faith Formation with the University of Dayton as well as religious education and parish coordinator. She is working on her Masters of Leadership Development, with a focus in Military Chapel programs at St. Mary of the Woods College. Her faith provides her with inspiration for many of her poetry collections, columns and short stories.