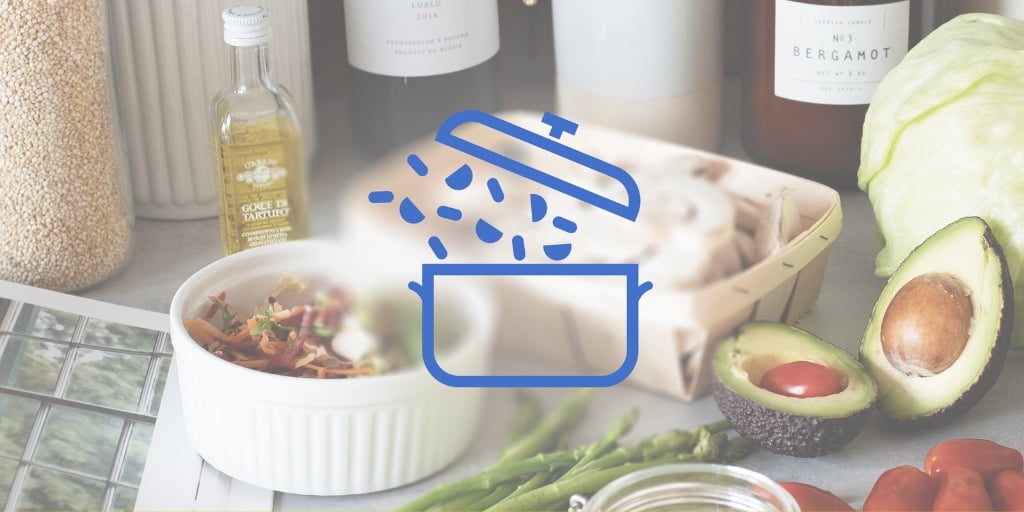 Garden-fresh produce adds fresh flavor to these simple fajitas. You can top them any way you like, and with just 6 ingredients, they couldn't be easier to put together! Slicing the vegetables is the most time-consuming part of this dish–and that can be done a day or two ahead.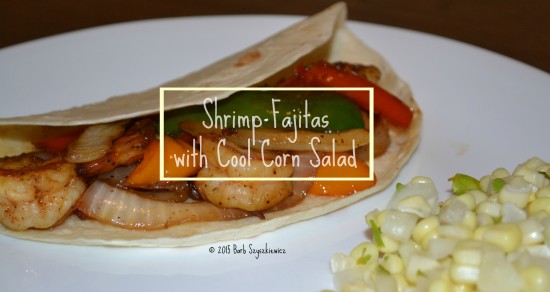 Shrimp Fajitas
Makes 8 fajitas (4 servings)
1 pound raw shrimp, peeled and deveined (I use the medium size: 51/60 per pound)
1 1/2 tsp. fajita seasoning
3 TBL olive oil
12 oz. bell peppers (any color), sliced
10 oz. onion, sliced
8 6-inch flour tortillas, warmed
Dry shrimp with paper towels, then place in bowl and toss with fajita seasoning. Set aside.
Heat olive oil in a heavy skillet over medium-high heat. Add onions and cook about 5 minutes, stirring once. Stir in peppers and cook 5 minutes more, stirring once. You want the vegetables to begin to caramelize but still remain crispy. When vegetables are just about done, move them to the sides of the pan and add shrimp. Cook and stir until shrimp are cooked through, about 3 minutes.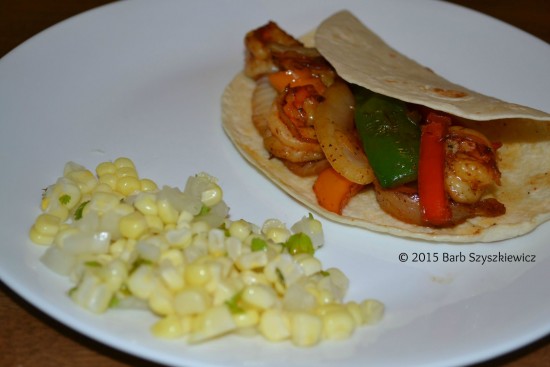 On the side: Cool Corn Salad! Don't throw away those last few ears of corn. It's too good to waste and makes a great side dish with plenty of flavor and crunch. This summer I've been concentrating on finding creative ways to use leftovers, especially fruits and vegetables. This corn salad is a great way to use up cooked corn on the cob, and since it doesn't contain any mayonnaise or dairy ingredients, is terrific for potlucks, parties or picnics. Just triple the recipe and you'll have enough for a crowd.
Cool Corn Salad
Makes 4 servings, about 1/2 cup each
2 ears cooked corn on the cob (yield about 2 cups)
1/4 cup onion (red onion, if you have it)
1/8 cup fresh cilantro
Juice of 1 lime
1 tsp salt
Slice corn kernels off the cob and separate into a bowl. Chop onion and cilantro. Add lime juice and salt. Stir to combine. Serve cold.
Nutrition labels are generated by Calorie Count and are offered as meal-planning assistance, not nutritional or medical advice.
You can find all our Meatless Friday featured recipes here.
Copyright 2015 Barb Szyszkiewicz
Photos copyright 2015 Barb Szyszkiewicz. All rights reserved.
About the Author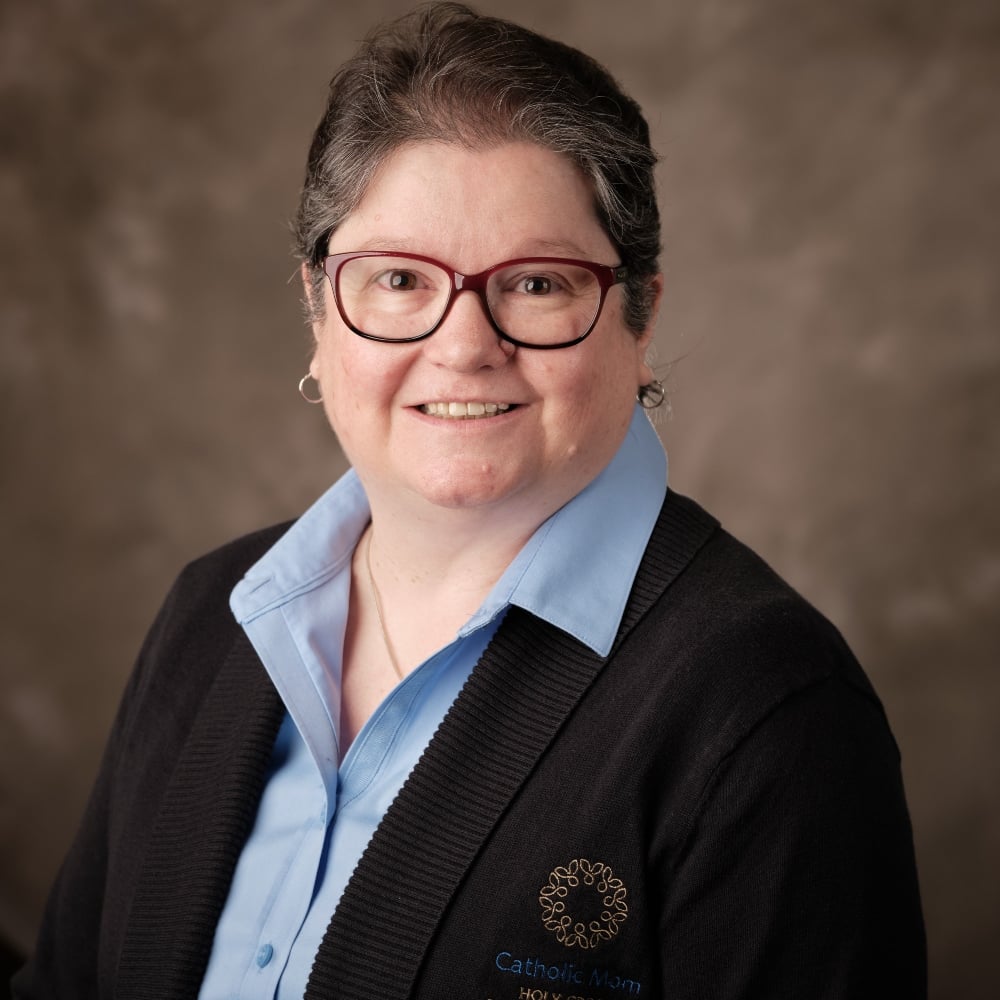 Barb Szyszkiewicz is a wife, mom of 3 young adults, and a Secular Franciscan. She is editor at CatholicMom.com. Barb enjoys writing, cooking, and reading, and is a music minister at her parish and an avid Notre Dame football and basketball fan. Find her blog at FranciscanMom and her family's favorite recipes with nutrition information for diabetics at Cook and Count. Her booklet, The Handy Little Guide to Prayer, is available now from Our Sunday Visitor.