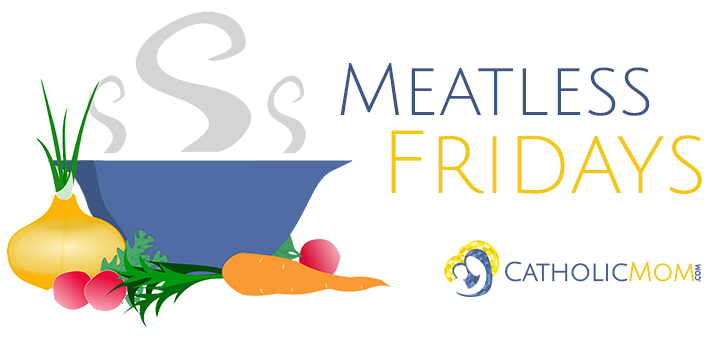 I love me a good gumbo.
I make chicken and andouille gumbo (or turkey!) throughout the year, but seafood gumbo is reserved for special occasions, like Christmas. One reason that we save the seafood gumbo for special occasions is that it is so expensive to make. But now I think I have found a variation of seafood gumbo that I can make more often. It's a Louisiana favorite: Shrimp & Okra Gumbo. It's still more expensive than chicken & andouille, but it's not too expensive. I was able to pick up some fresh Gulf shrimp today for $4.75 / pound. Not bad.
THE ROUX
But what makes gumbo a gumbo? Well, as all good Cajuns and Creoles know, a gumbo always starts with a roux, which is equal parts flour and oil. Roux has two purposes: it colors the gumbo and it thickens it. And since gumbos are always thick and rich, rouxs are oh so important.
But, I have to tell you that making a roux is an act of love. It takes time.
If you ask several different cooks from south Louisiana how long it takes to make a roux, you'll get answers that range from "two beers" to "two Bloody Marys" to "two sides of a Louis Armstrong album." Everybody has a different approach. But since it is so easy to burn a roux, you can't leave it. I used to take the easy road… I'd keep the burner on medium-low. But that took WAY too long. Like four beers too long. And since that's not good for my health, I had to make a change. Now I make my rouxs at medium-high heat and it usually takes about 15 minutes. A roux for a gumbo has to be the color of dark chocolate. You want to take it to the gates of "burndom" and then add the "trinity."
You'll hear lots of Louisiana cooks talking about the "trinity." They're not talking theology. Down here, when it comes to cooking, the trinity means onions, green bell peppers, and celery…the basic ingredients to lots of Cajun dishes.
WHY OKRA?
OK. Gotta state this up front: Okra is slimy.
Some cooks want to "cook the slime out" of the okra before adding it to the gumbo. But, here's the deal…okra is an excellent thickener. Even if you try to "cook the slime out" before adding it to the gumbo, it doesn't matter. Adding it raw is just the same. The "slime" will "cook out" after being added to the gumbo. In this recipe, I do "brown" the okra before adding it to the gumbo (in bacon grease!) [which, incidentally, is permitted on days of abstinence... see the what the USCCB has to say about fasting and abstinence here: http://www.usccb.org/prayer-and-worship/liturgical-year/lent/catholic-information-on-lenten-fast-and-abstinence.cfm] But if you would prefer, you could brown it in butter, or olive oil, or even coconut oil.
A Louisiana Favorite: Shrimp & Okra Gumbo
INGREDIENTS
1 cup canola oil, butter, coconut oil, or some other oil with a high smoke-point
1 cup all-purpose flour
4 or 5 yellow onions, chopped
2 green bell peppers, chopped
2 stalks of celery, chopped
6 cloves of garlic, minced
2 tablespoons bacon grease (or butter or coconut oil) for browning the okra
2 lbs frozen okra, cut and thawed
2 cans Rotel Diced Tomatoes with Chilis
8 cups shrimp stock (can substitute chicken stock)
1 cup dry white wine
1 teaspoon red pepper flakes
2 teaspoons Kosher salt
2 teaspoons Konriko Creole Seasoning (or similar seasoning)
2 bay leaves
5 lbs medium or large shrimp, peeled and deveined (if the shrimp are too big, you can cut them into chunks)
1 cup green onions, chopped (will need extra for individual bowls)
½ cup parsley, chopped (will need extra for individual bowls)
INSTRUCTIONS
For the roux
Heat your skillet over medium-high heat.
Add canola oil and heat until it begins to sizzle.
Add flour and whisk to incorporate. Continue whisking until the roux reaches the color of dark chocolate. Be careful not to burn the roux.
Once the roux has reached the desired color, add the onions, bell peppers, celery and garlic. Stir well, and allow to cook down for about five minutes or so. You want the veggies to soften and become translucent.
Once the veggies have softened and become translucent, remove from heat and set aside.
For the okra
Heat a high-sided skillet over medium-high heat.
Add the bacon grease, butter, or coconut oil.
Add the okra and cook down ("brown") for about 12 to 15 minutes, stirring occasionally.
Add Rotel Tomatoes (including the juice)
For the gumbo
In a gumbo (stock) pot add the roux and the stock.
Heat on medium-high heat.
Add the okra.
Stir well to help incorporate all the ingredients.
Add the wine, bay leaves, red pepper flakes, salt, and Konriko.
Stir well, and bring to a simmer. Allow the gumbo to simmer for about 20 minutes.
Reduce the heat to medium low, continuing to allow the gumbo to simmer.
Taste for seasoning and thickness. Make adjustments as necessary.
When your rice is made and you are getting close to dinner time, you can add the shrimp. You have to be careful not to overcook the shrimp. They will only need about five minutes of cooking.
Once the shrimp are cooked, you are ready to eat! Serve gumbo over rice in an bowl. Keep Tabasco or Crystal on hand in case anyone wants to add it to their bowl. Also have chopped parsley and chopped green onions available to add to individual bowls.
Enjoy!
You can find all our Meatless Friday featured recipes here.
Copyright 2015 Jeff Young.
Photo copyright 2015 Jeff Young. All rights reserved.
Find more of Jeff's recipes at CatholicFoodie.com!
About the Author