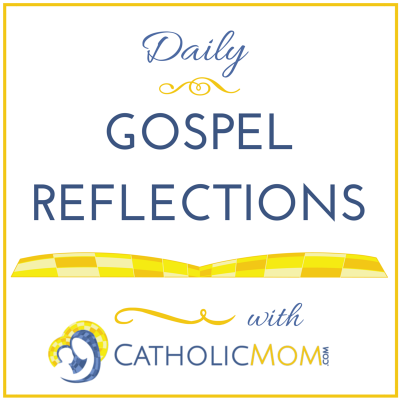 Today's Gospel: John 19:25-27 or Luke 2:33-35
Memorial of Our Lady of Sorrows
Today, I ponder what it would have been like to be Mary, standing at the feet of Christ as Jesus said to her, "Woman, behold, your son." The realization of his imminent death had to be surreal. Jesus, her son, was hanging on the cross, destined to die for our sins.
When I read today's Gospel, I am deeply saddened by the reminder that my sinful nature placed Christ upon the cross. As a mother, I cannot imagine witnessing such a death of my only son.
Ponder:
How can I be like Mary and forgive those who have caused harm to my family or to me? How can I follow in Mary's footsteps and persevere when all seems hopeless? How can I step outside my own pain to tend to the pain of others?
Pray:
Dear Lord, help me to follow those who emulated Christ in their daily lives and decisions. Help me to forgive those who have hurt my loved ones or myself. Help me to realize that my pain is lessened when I serve others. Guide me on this day, so that all I do may be a reflection of your presence within me.
We thank our friends at The Word Among Us for providing our gospel reflection team with copies of Abide In My Word 2015: Mass Readings at Your Fingertips. To pray the daily gospels with this wonderful resource, visit The Word Among Us.
Copyright 2015 Lorrie Lane Dyer
About the Author

Lorrie Lane Dyer is a facilitator for the Virtual Learning Community for Faith Formation with the University of Dayton as well as religious education and parish coordinator. She is working on her Masters of Leadership Development, with a focus in Military Chapel programs at St. Mary of the Woods College. Her faith provides her with inspiration for many of her poetry collections, columns and short stories.