Listen to audio podcast online | View video podcast online
This week on CatholicMom.com's CM Hangout Podcast, co-hosts Erika Marie and Lisa Jones welcome our guest and fellow CatholicMom.com contributor, Jeannie Ewing.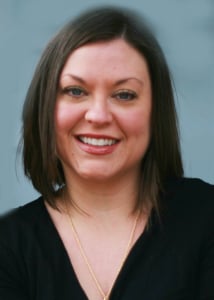 Jeannie Ewing is a writer, speaker, and grief recovery coach. She is the co-author of Navigating Deep Waters: Meditations for Caregivers

and her upcoming book, From Grief to Grace: The Journey from Tragedy to Triumph. Jeannie was featured on NPR's Weekend Edition and Tony Agnesi's radio show Finding God's Grace. For more information on her professional services, visit her websites lovealonecreates.com or fromgrief2grace.com. You can also follow her on Google+, Twitter @JeanEwing07, and Facebook at fromgrief2grace and lovealonecreates.
We want to give a big THANK YOU to this episode's sponsor who was also Jeannie Ewing.

Jeannie sponsored the show today on behalf of her From Grief To Grace Christian apostolate that offers coaching, education, and spiritual support to those who suffer from various losses, based on the spiritual works of mercy: to counsel the doubtful and to comfort the afflicted.
Thank you again, Jeannie, for your support for CatholicMom.com and the CM Hangout, we are blessed to have you in our community and what a beautiful ministry you offer!
We still have a few more sponsorship openings for the rest of the year and the price is ripe now so if you'd like to help support the CM Hangout and CatholicMom.com, send us an email to Lisa at CatholicMom dot com or Erika at onesimplemama at gmail dot com.
This week, Jeannie shared her inspiring story and and experience as a mother with two children with special needs, how she started writing, and how and why she started her Grief Ministry and wrote her book, Navigating Deep Waters: Meditations for Caregivers.
We chatted about the hardship that it can be for those who are full-time or even part-time caregivers for their family and loved ones as well as how people need to process grief. She shared great tips and suggestions for what we can do for those who are caring for long-term ill loved ones as well as those going through the grief process.
Mentioned this week: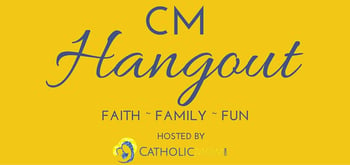 You're invited to be a part of this show. We invite you to the conversation:
Subscribe to the show at iTunes or your favorite Android Podcast App
Share this project on social media using hashtag #CMHangout – this is also a great way to send feedback, to ask a question, or to propose future conversation topics
Leave comments here on the blog each week to help us develop this as a fun and helpful project
Watch for a new episode of CM Hangout next Tuesday and please keep this project in your prayers!
{Amazon Affiliate Links included in this post}
About the Author