https://youtu.be/UWA9jTHtWXw
Listen to audio podcast online | View video podcast online
This week on CatholicMom.com's CM Hangout Podcast, co-hosts Lisa Hendey and Gina Felter welcome our guest and fellow CatholicMom.com contributor, Erin McCole Cupp.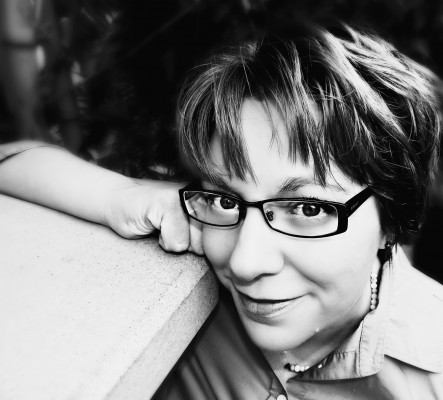 Erin McCole Cupp is a wife, mother, and Lay Dominican who hails from the rough edges of Philadelphia. Her fiction has won the Catholic Writers Guild Seal of Approval and has ranked in the top 5 in its respective Amazon categories. Get to know her at erinmccolecupp.com, follow her on Pinterest, Facebook, Twitter, YouTube, and Instagram. You can also subscribe to her newsletter here.
We want to give a big THANK YOU to Erin for also sponsoring this episode!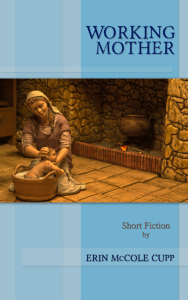 Erin sponsored the show today in honor of the vigil of the Feast of Our Lady of the Rosary. for her book, Working Mother

: Her husband disabled. Her child in mortal danger A mother must leave her family and find work so they can all survive. The husband's name is Joseph. The child's name is Jesus. The working mother is Mary. Read Erin McCole Cupp's Working Mother, is free for her newsletter subscribers and $.99 on Kindle if you DOWNLOAD TODAY!
CM's Sarah Reinhard, a fellow Mary lover, said of Erin's book:
It's not often that we're given a look at the Virgin Mary as a real person without somehow finding her diminished. And yet, that's exactly what McCole Cupp does… It's not only a delightful read, but one that will increase your appreciation for the Mother of God.
Thank you again, Erin, for your support for CatholicMom.com and the CM Hangout, we are blessed to have you in our community and what a beautiful ministry you offer!
We still have a few more sponsorship openings for the rest of the year and the price is ripe now so if you'd like to help support the CM Hangout and CatholicMom.com, send us an email to Lisa at CatholicMom dot com or Erika at onesimplemama at gmail dot com.
Mentioned this week: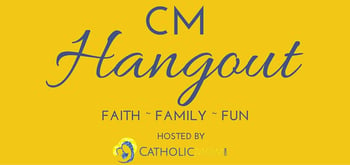 You're invited to be a part of this show. We invite you to the conversation:
Subscribe to the show at iTunes or your favorite Android Podcast App
Share this project on social media using hashtag #CMHangout – this is also a great way to send feedback, to ask a question, or to propose future conversation topics
Leave comments here on the blog each week to help us develop this as a fun and helpful project
Watch for a new episode of CM Hangout next Tuesday and please keep this project in your prayers!
{Amazon Affiliate Links included in this post}
About the Author