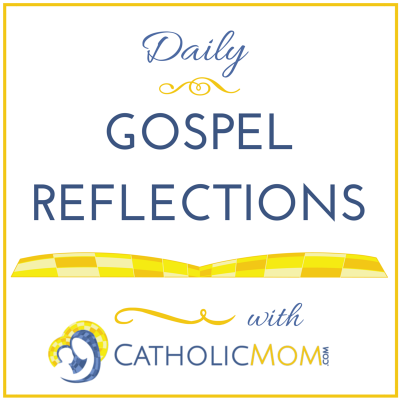 Today's Gospel: Luke 11:47-54
Memorial of Saint Teresa of Jesus, Virgin and Doctor of the Church
In today's Gospel we are called to consider if we are open to receiving the wisdom of God. God offers us salvation through Jesus. We have been blessed with the Scripture to help guide us through life. We have a responsibility to seek out, study, and come to know the Scripture. There are times we do not understand the Scripture and the message intended. At these times we must seek education from those who have a greater understanding of this wisdom. We can find this through prayer, reaching out to our priests, deacons, and other wise individuals in our parish.
Ponder:
Are we open to the wisdom we are offered through Jesus? Or do we have a kind of selective type of openness…taking in and obeying only what fits comfortably in our lives? Do we take time to learn from those who wish to offer us the Wisdom of God? Do we consider the wisdom of the elderly in our parish?
Pray:
Dear Lord, open my heart, my mind, and my soul so that I may receive the message of wisdom you wish to share with me through your prophets and Apostles in the Scriptures. Help me to seek out your truth and abide by it, offering me perseverance and a firm conviction to follow you. Help me to seek wise counsel when it is needed so that I may always choose to follow you. Help me to know your truth and to speak your truth. Guide me this day, as I step out into the world to serve you.
We thank our friends at The Word Among Us for providing our gospel reflection team with copies of Abide In My Word 2015: Mass Readings at Your Fingertips. To pray the daily gospels with this wonderful resource, visit The Word Among Us.
Copyright 2015 Lorrie Lane Dyer
About the Author

Lorrie Lane Dyer is a facilitator for the Virtual Learning Community for Faith Formation with the University of Dayton as well as religious education and parish coordinator. She is working on her Masters of Leadership Development, with a focus in Military Chapel programs at St. Mary of the Woods College. Her faith provides her with inspiration for many of her poetry collections, columns and short stories.