Welcome to our 33 day Marian Consecration Retreat as we prayerfully anticipate the commencement of the Year of Mercy. Join us as we share the book 33 Days to Morning Glory: A Do-It-Yourself Retreat In Preparation for Marian Consecration by Fr. Michael E. Gaitley, MIC.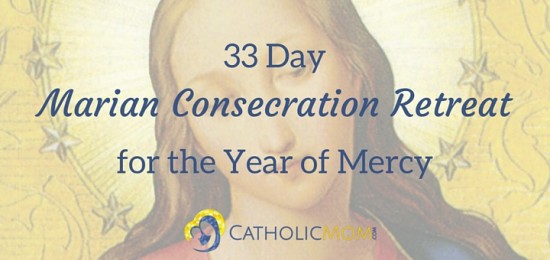 Today's Reflection:
Don't you wish it was that easy to become a saint? That you could just follow some formula and "voila" you will become a saint? Maximillian Kolbe does provide us a formula. It is simply, W + w = Sainthood. Seems simple enough. The big W stands for God's will and the small w stands for ours. In other words, we just have to have our will insync with God's Will for us, and then we become saints. And we all know that this,although seemingly simple--is incredibly difficult. This is the struggle of every Christian. There was, however, one person who achieved this--yes, Mary. And knowing this, St. Maximillian Kolbe draws 2 conclusions for us to follow. First of all, when Mary answered the call to do God's will, her Fiat, it was delivered to her by a messenger. We too have messengers that we should also call on to help us do God's will. And secondly, since Mary has lead the way in having a will in perfect line with God's will, she will also give us the guidance and grace we need to do God's will. We just need to ask her. Which is what these 33 Days are all about.
To Ponder:
Messengers? Really? Have I ever considered asking my guardian angel for guidance about my everyday living?
Let Us Pray:
Come, Holy Spirit, living in Mary. Unite my will to Mary's will which is one with the Father's will. Guardian Angels, remind me to live this prayer with every action I take.
Amen.
Copyright 2015 Tami Kiser
About the Author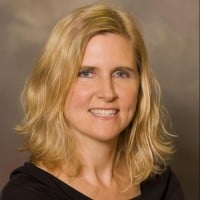 Tami Kiser is a wife, mother, teacher, author, and speaker. She runs a video production studio featuring Catholic speakers. These can be purchased or viewed on Formed. She also is the co-owner and host of a new Catholic Retreat and Cultural Center in the Carolina Mountains called Heart Ridge. She has taught everything from NFP, Zumba, cleaning toilets, Catholic crafting, the hula, bullet journaling, tap dancing, and liturgical living to Saxon Math 54 for the 10th time.