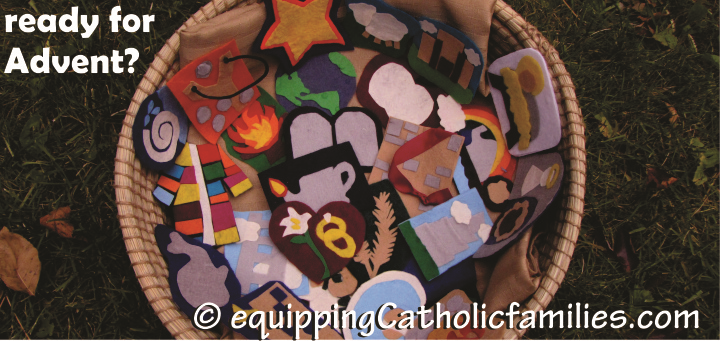 Can you believe it? Advent starts NEXT WEEK...and the Jubilee Year dedicated to the theme of Mercy begins shortly after that, on December 8th!
I thought I'd round up my favorite Catholic Printables available right now...in case you can tuck one or two of these in to make this your best family Advent ever!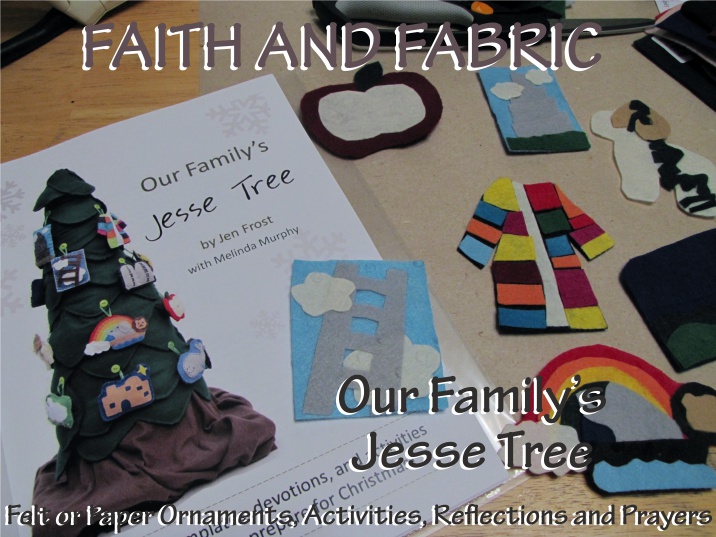 First of all, I'm pretty proud of myself. I finally made my own family set of Jesse Tree ornaments, thanks to fellow CatholicMom contributor Jen Frost's awesome new Our Family's Jesse Tree printable. I originally intended to make them out of construction paper and laminate them, but Jen's awesome pattern inspired me to go with felt. Look how cute they are!
I realized that I was a little intimidated by that much hand sewing...but then I remembered Iron-On Adhesive and the little ornaments went together relatively fast! The printable also includes activities, referenced Scripture, reflections and a prayer for each day, associated with each ornament. Here's my post about Our Family's Jesse Tree but if you're looking to purchase your own printable, you'll want to go straight here: Faith and Fabric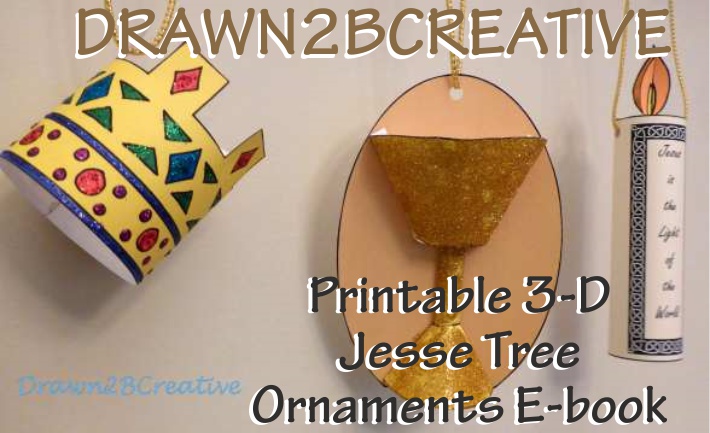 Speaking of Jesse Tree Ornaments...check out these Printable 3-D Jesse Tree Ornaments in this E-book created by Drawn2BCreative!
These ornaments are beautiful and so clever! Kristen offers full instructions and patterns in her E-book and I know you'll just love to bring these out year after year! Purchase your kit at Drawn 2B Creative!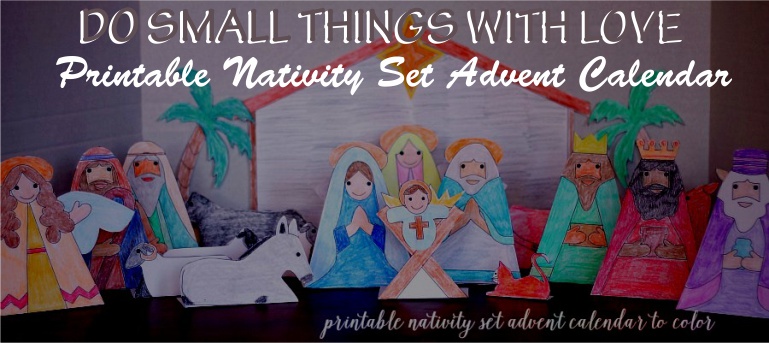 ...and what a great project to work on throughout Advent, working up to Christmas! Nancy's Printable Nativity Set from Do Small Things with Love can also be used as an Advent Calendar activity, adding one piece each day throughout Advent! I love how simple and cute the figures are! The kids will love to color them and I bet the pieces could be laminated (and stored flat) for use year after year!
Purchase your kit at Do Small Things with Love!
I'm so happy to promote these quality Catholic Printables available from other Catholic Moms!
You might remember that I have been known to create my own Catholic Printables...in fact here are 27 of them in neat little categories here at Equipping Catholic Families. I have highlighted four of them below...just in time for Advent and the new Liturgical Calendar!

All of our Cathletics Craft Kits are created with original artwork and they include permission to copy for home or classroom use, so that you can use them year after year!
BRAND NEW! Calendar Saint Stickies with 461 printable stickers to mark the Feast Days, Seasons, Catholic devotions and practices throughout the entire Liturgical Calendar! All original artwork created by my 17-year-old daughter Kelly...and me. Your family calendar, Homeschool planner or Spiritual Journal will never be the same!
New! Adjustable Liturgical Calendar assembles into a round Liturgical Calendar that can accommodate the moving Seasons of the Lent and Easter! 72 Saint Stickies are included (all original Kelly Saints artwork!) and the kit, incidentally, makes a great centerpiece or track for wooden painted saints.
Advent Prayer Pockets Craft Kit offers Advent-focused prayers to supplement the All Season Prayer Bank (74 special prayers and graphics...plus DIY templates to add your own)
Advent & Lent Quest offers THREE distinct paper chains to countdown to Christmas...or any Season or Feast day for that matter! The three themed paper chain link sets are Saints, Catechism and Prayer Challenges. The daily chain links can be tucked into your Advent Calendar pockets!
Copyright 2015 Monica McConkey.
Images from Drawn2BCreative and DoSmallThingsWithLove, used with permission.
Remaining images, copyright 2015 Monica McConkey. All rights reserved.
About the Author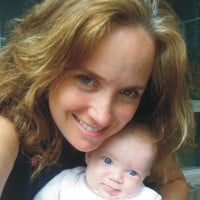 Monica, mom of 5, blogs about Catholic crafts and family traditions at EquippingCatholicfamilies.com. She is an author and creator of Super Saints quizzing cards and over 45 Saint, Sacrament, Catechism and Prayer-packed Craft Kits to help teach the Catholic Faith. The Catholic teaching tools and gifts are available through Arma Dei, the Catholic family publishing company founded with her husband Bill.