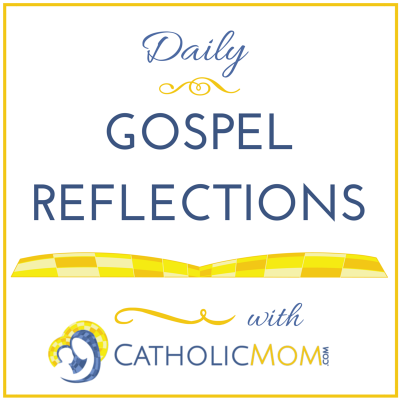 Today's Gospel: John 17, 20-26
As I read today's gospel reading, I recalled the trip Pope Francis took to the United States last year. While the popemobile perused the streets blocked off by all the barricades, the pope's flock – of which we all are part – for a short time publicly exemplified what Jesus prays in part about in this passage: unity.
As Christ prays in today's gospel, he asks the Father for an important grace: "that they may all be one … that the world may believe that you sent me."
Just how vital we are to Christ's work - to the salvation of the people in the world that surrounds us – dawned on me while I read today's gospel. God can use how unified we are as the catalyst for somebody else's conversion.
Which is convicting.
When Pope Francis was here, the world watched us – and they saw us rep the Church in all kinds of good ways. But who says that the world has ever stopped watching?
Christ desires to draw all people to him, and by together being his hands and feet, we can help him do that.
Ponder:
What can I do more of so that when the world encounters me, it also encounters Christ?
Pray:
Lord, thank you for the confidence that you have in me – for the gift of getting to introduce you to others. Help me to find the words and actions today and every day to present you to the people I meet.
Copyright 2016 Arleen Spenceley
Arleen Spenceley is the author of the book Chastity is For Lovers: Single, Happy, and (Still) a Virgin (Ave Maria Press, 2014). She blogs at arleenspenceley.com and tweets @ArleenSpenceley.
About the Author