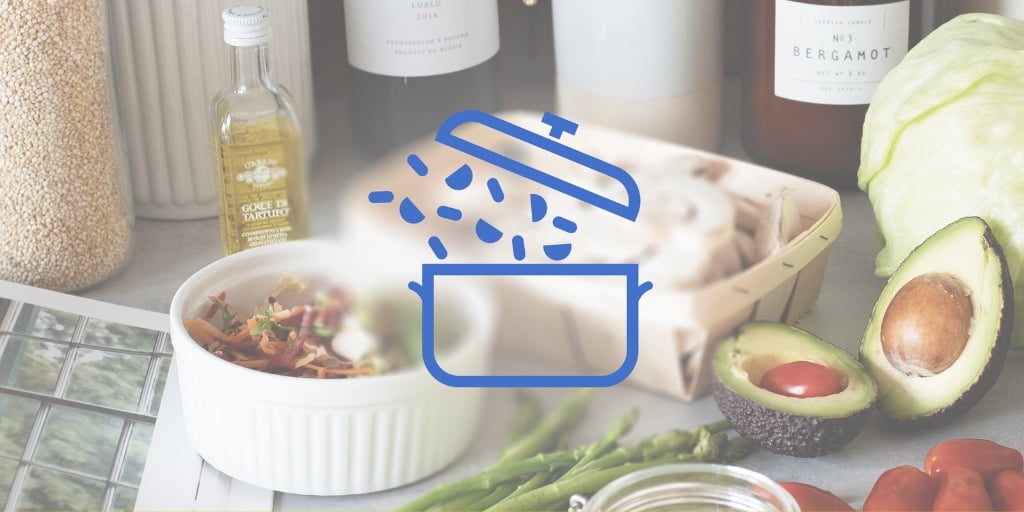 Did you ever have one of those weeks where, between middle-aged forgetfulness and spousal miscommunication, you end up with, say, absolutely no milk in the fridge but instead have about 15-20 pounds of baking potatoes to use up? Well, I sure did. When that happens, it's time for a family favorite we call Big Metal Hash Brown, also known as Big Giant Hash Brown. It's all the potato-y goodness of your average breakfast potato but without so much fuss. We call it "metal" hash brown because of the specialized equipment it takes: cast iron pan, metal spatula and, if you don't want to shred your fingertips into your dinner, the metal shredding disc on a food processor.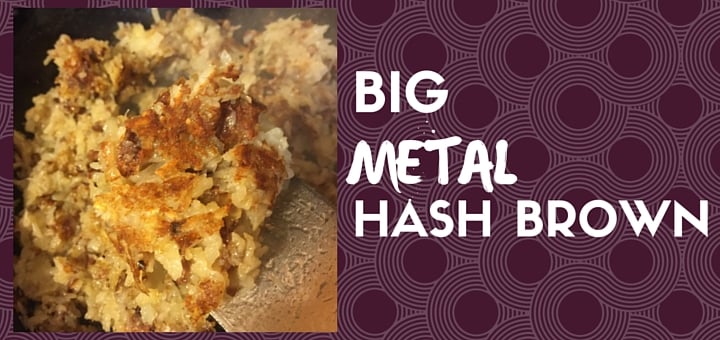 Big Metal Hashbrown
1 potato per serving (up to 6)
1/4 onion per serving
Salt and pepper to taste
1 T oil per potato (We blend corn and olive oil both for the sake of my soy allergy and to raise the smoke point.)
Scrub potatoes and, if it's your preference, peel. In a food processor, chop onion and shred potatoes. Transfer potato and onion to large bowl and submerge in cold water for 5-10 minutes. Drain well and toss with salt and pepper.
Heat a large cast iron pan over medium-high heat. Pour potato-onion mixture into heated pan, then toss to coat with oil. Using a sturdy metal spatula, scrape mixture from bottom of pan and stir frequently every 2-3 minutes until potatoes are nearly cooked through. Then press mixture into pan with back of spatula and allow a crispy crust to form on one side. Flip in sections and allow to brown on other side. Serve with cheese, scrambled eggs, sour cream and apple sauce, or other favorite potato toppings.
You can find all our Meatless Friday featured recipes here.
Copyright 2016 Erin McCole Cupp
About the Author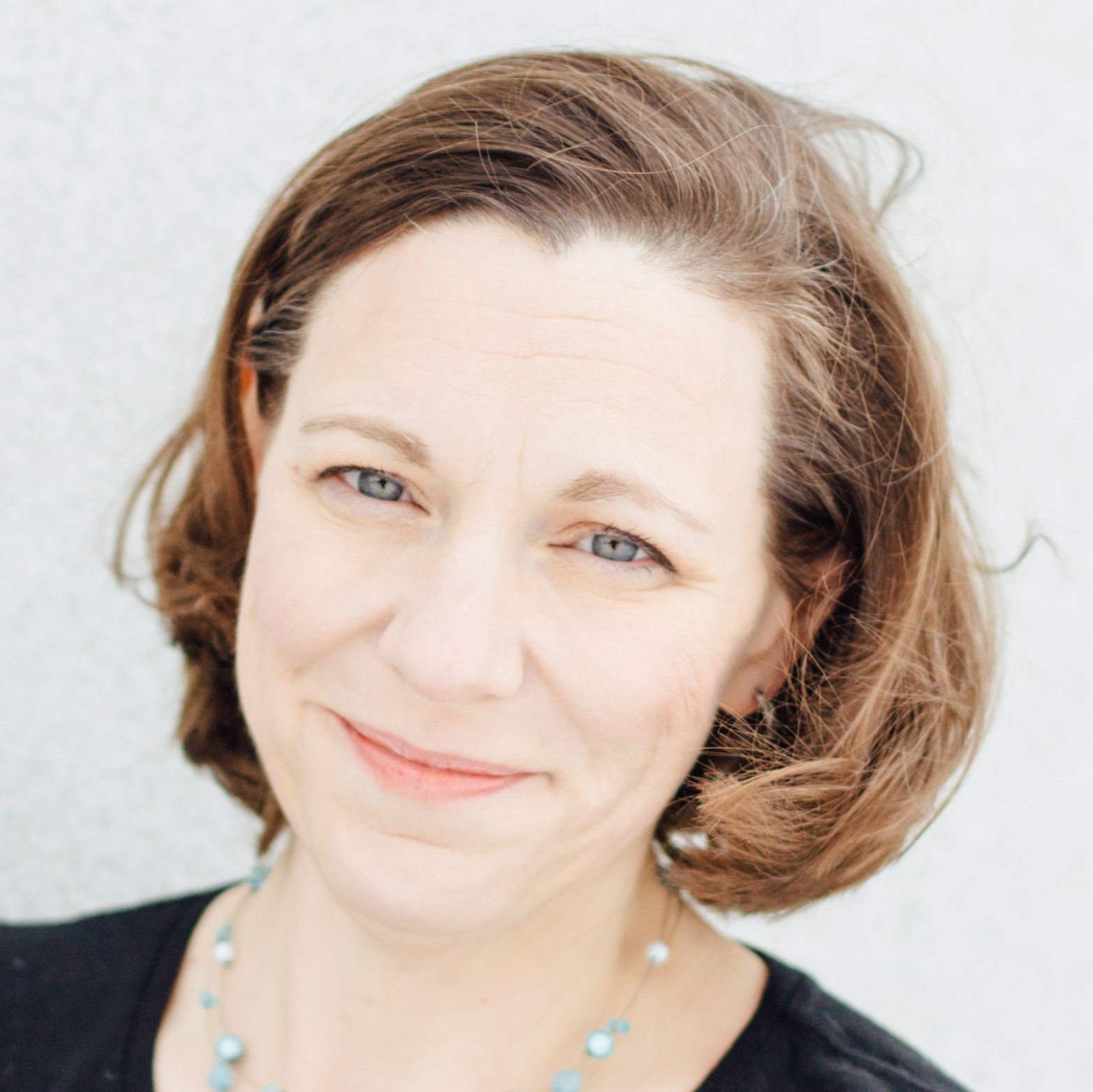 Erin McCole Cupp is the author of All Things New: Breaking the Cycle and Raising a Joyful Family from Our Sunday Visitor. Get to know her and take the quiz to find your rut-busting Beatitude at her website at ErinMcColeCupp.com.