Recently, I've been making my way through the fascinating new book Loaded: Money and the Spirituality of Enough by noted author Heather King. Something that has always struck me about Heather's writing is the honesty of her voice, how you feel you've come to know her by reading what she shares. In this book, Heather takes on the important topic of personal finance, but from a vastly different perspective than anything I've read lately:
In Loaded: Money and the Spirituality of Enough, lawyer-turned-writer Heather King shares her own recovery around money as well as the stories of others who have worked to reverse self-defeating patterns and move on to a healthy, mindful relationship with money. In an approach that's very much informed by Jesus's many words on the subject, she offers simple, proactive and transformative steps you can take to heed the Gospel's call in your own life.
Today, with the permission of Heather's publisher Servant Books, we are happy to share an excerpt from the book. This is one of the "Tools" offered by Heather King to take the principles she teaches and apply them to our lives. I do recommend that you check out Loaded. I suspect it will leave you looking carefully not only at your family finances, but at the entire way you live your life.
TOOL: THE FIFTEEN-MINUTE RULE
excerpted from Loaded: Money and the Spirituality of Enough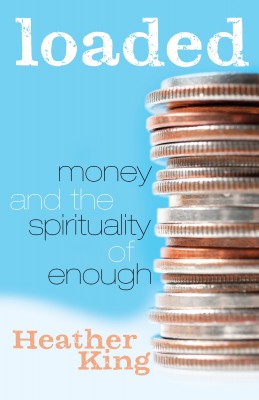 The mind of the person fearful around money is plagued by hyperbole: A crown, an oil leak, a new phone is going to cost "thousands of dollars."
Getting a haircut will take "all day." Getting the car fixed is going to take "a month." Preparing for a trip is going to take "five years." us, the simplest decisions are sometimes deferred indefinitely.
Also, I don't know about you, but if I can't do it perfectly, I don't want to do it at all. If I'm not going to get some kind of perverse hit o creating drama where none exists, why bother?
To that end, here's a super handy tool: the fifteen-minute rule. e amount of learning, research, or progress that can occur in just fifteen minutes each day is astounding. Over the course of a month a new habit can be formed. Tasks that have been deferred for years can be completed.
Using the fifteen-minute rule, at the end of three weeks, I'd built a website for my editing business. Many days I worked more than fifteen minutes but I didn't have to. Giving myself "permission"—to stop after a certain amount of time; to spend (as opposed to save) a certain amount of money each month—wafted a gentle breeze of sanity through my driven, straight-A psyche.
The fifteen-minute rule is a kind of frame within which to avoid doing things obsessively or compulsively or in a way that veers into self- deprivation or punishment. Set a timer: fifteen minutes and you're o the hook. Fifteen minutes and you feel a hundred times better.
Make a decision to spend fifteen minutes a day for a week on each of the following four activities:
Keeping your numbers. If your daily numbers, checkbook, and accounts are up-to-date, use the time to organize your desk, delete old computer files, or freshen up your contacts.
Some form of prayer and/or meditation.
An outreach call.
Marketing.
That's a mere one hour per day. See what you've accomplished and how you feel at the end of the week.
Fifteen minutes—check it out.
*Used with permission of Servant Books.
Copyright 2016 Lisa M. Hendey
About the Author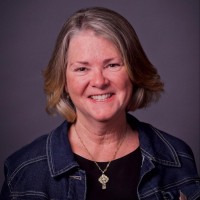 Lisa M. Hendey is the founder of CatholicMom.com, a bestselling author and an international speaker. A frequent radio and television guest, Hendey travels internationally giving workshops on faith, family, and communications. Visit Lisa at LisaHendey.com or on social media @LisaHendey for information on her speaking schedule or to invite her to visit your group, parish, school or organization. Visit Lisa's author page on Amazon.com.