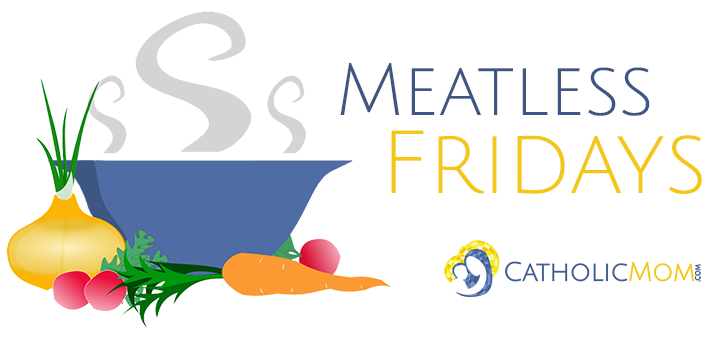 I'd heard good things about Meat on the Side by Food Network's Nikki Dinki. I've never seen Dinki in action, barbarian without cable that I am, but as soon as I saw a copy of this book at my local library, I wanted to give it a shot. Quick review: five stars. She gives lots of ideas of how to increase your vegetable intake without making it drudgery, but she also gives recipes that serve all tastes, from hardcore vegan to straight up carnivore. A cookbook like this will serve a family well through our Catholic Lent, when many of us don't just skip the meat on Fridays but give it up other weekdays as well.
I came up with the recipe below based on Dinki's recipe for Roasted Grape, Goat Cheese + Arugula Baked Potatoes. I couldn't follow her recipe to the letter, however, because ... IT'S HOT OUT RIGHT NOW! We are in the middle of a heat wave here in East Cornfield, PA, and we are just not in a position to oven-roast diddly-squat. My family's take riffs on the same themes as Dinki's recipe but without turning on the oven. It also features summer fresh berries in lieu of the grapes, which aren't local around here until the first breaths of fall. I hope you enjoy this height-of-summer version as much as our family did!
[Tweet "Try @ErinMCOP's height-of-summer #MeatlessFriday baked potato #recipe!"]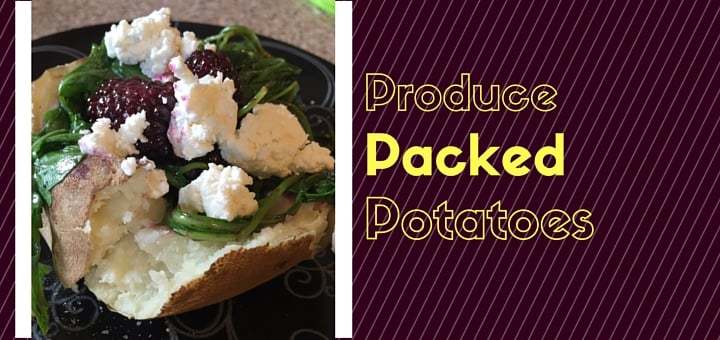 Produce Packed Potatoes
6 large baking potatoes
2 T olive oil
2 c blackberries
4 c arugula or other wiltable greens (next time I'm using Swiss chard)
4 oz log soft goat cheese, crumbled
Salt, pepper & honey to taste
Bake potatoes using your favorite method (we microwaved ours for about 12 minutes). Meanwhile, in a large skillet, heat olive oil over medium heat. Toss blackberries in hot olive oil over medium heat until skins just start to burst. Add arugula/greens and toss to coat with oil & berry juice. Place lid on skillet and allow greens to wilt, stirring occasionally, about 5-8 minutes.
Once potatoes are baked, slit each open and sprinkle insides with salt and pepper. Divide greens and berries among the potatoes and top with goat cheese crumbles. Drizzle with honey, if desired.
You can find all our Meatless Friday featured recipes here.
Copyright 2016 Erin McCole Cupp.
About the Author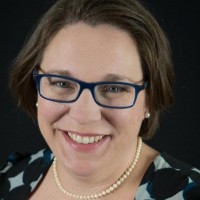 Erin McCole Cupp is a wife, mother, and lay Dominican who lives with her family of vertebrates somewhere out in the middle of Nowhere, Pennsylvania. She's working with Our Sunday Visitor on a book about parenting spirituality for survivors of family abuse and dysfunction. Find out more about her novels and other projects at ErinMcColeCupp.com.