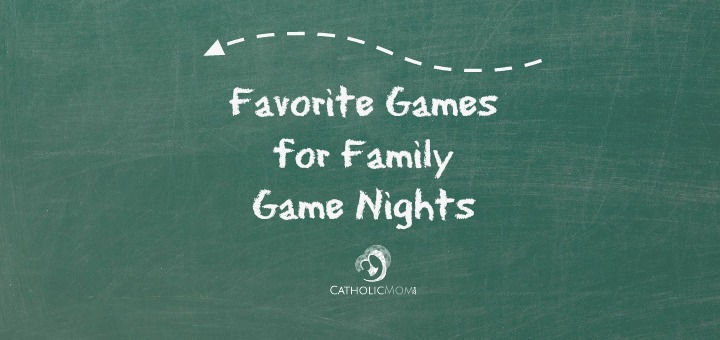 Good morning readers and gamers!
[Tweet "Review of 2 games for teens: Sagrada + Tiny Epic Galaxies Beyond the Black by @stuartsstudy"]
Today, I am trying a new format. Instead of going completely through one game on this post, I am instead going to tell you a little bit about two games, and if you are interested in either or both (which I hope you are, because they are both awesome), you can read more about them on my blog. Both games are currently on Kickstarter right now and though they are different in theme, I enjoyed them both immensely so I wanted to tell you a little bit about each.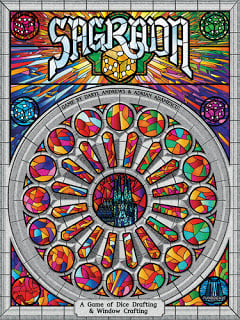 Inspired by this artistic achievement of the Sagrada Família, Floodgate Games has created a game called Sagrada. It is being dubbed as "A game of Dice Drafting and Window Crafting." It will seek funding on Kickstarter on September 12th. Let me tell you a little bit about the game. In Sagrada, you are an glass artisan competing with up to three other artisans to create the most beautiful stained glass windows for the Sagrada Família. You will do this by rolling dice and placing them on your Glass Window Card. The game is designed for 2-4 players, ages 13+ and takes approximately 30 minutes to play.
Review
As a Catholic who enjoys board games, it's both surprising and refreshing to see a game that has a religious theme without proselytizing its audience. It has a simple theme of rolling colored dice and placing them strategically so that they don't violate certain placement rules. However, Sagrada is so much more than that. It's not only a game but a work of art. I only received a prototype of the game, but the dice (both amount and colors) have left everyone in awe. Blue does seem to be the favorite, but they all are beautiful to behold and play off the light, just like a stained glass window. As you are filling in your card, the colors come to life more and more. You forget you are playing a game and really feel like you are working on your own little masterpiece.
Don't let the dice distract you or cause you to dismiss the game as too random. For such simple mechanics, each decision becomes more and more of a brain burner of which die to take and where to place it. Thankfully, the plethora of Tool Cards not only provide you with a lot of replay value, but they also serve to help mitigate some poor rolls or lack of good choices. With all the people, I have been demoing and playing the game with, I have only found one complaint so far, and that is the disappointment in it only playing four players. There are no plans for expanding the player count, but if you have a larger game group, you could always back for two copies and combine them. Bear in mind though, if you are the first player, it would take a looooong time to snake back to you for your second turn (A-B-C-D-E-F-G-H-H-G-F-E-D-C-B-A). Be sure to look for Sagrada on Kickstarter September 12th and back this project if you want a thinky and beautiful game.
To learn more about how to setup the game and play it, click here.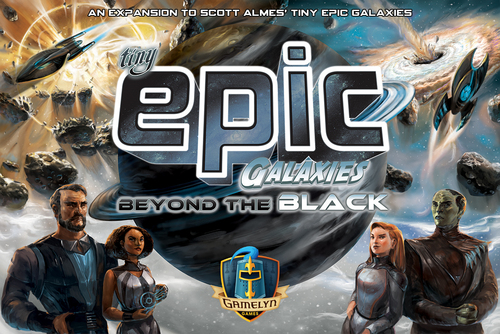 Earlier this year, I shared with you a Kickstarter success story called Tiny Epic Galaxies. I found the game to be very impressive in terms of theme, quality of components, and compact nature of the game. You can read my full recap here. Today, I am pleased to announce that Scott Almes and Gamelyn Games are revisiting this game by releasing an expansion entitled Tiny Epic Galaxies: Beyond the Black, for 1 to 5 players ages 14 and up.
In Tiny Epic Galaxies: Beyond the Black, you have expanded your galaxies as far into known space as you can, fighting bitterly with your rivals over every possible planet. It's time to find new territory, and the only way to do that is to upgrade your ships and hire pilots. The expansion is currently available on Kickstarter for a pledge of $24 (or $46 will get you both Tiny Epic Galaxies and its expansion, if you don't own the original game). Let's talk about how the expansion changes the game.
Review
Expansions are a lot like sequels in that they almost never live up to the original. Thankfully, Tiny Epic Galaxies: Beyond the Black breaks the mold. For starters, even though I only have a prototype of the game, I can tell that the artwork and quality did not suffer from the original game to the expansion. In fact any component upgrades the first Kickstarter campaign unlocked are automatically included in this expansion. Secondly, the expansion adds in more Planet Cards and Secret Mission Cards to add more variability to the game. Third, are the Pilot Cards. Each of them provide different abilities adding an asymmetric element to the game. It will be up to you to discover which combination of pilots works best for you from game to game. Also on the Pilot Cards and Exploration Cards are symbols which add a set collection element to the game. This brings me lastly to the Exploration Cards. With these cards, we add a press-your-luck element to the game.
So now in addition to area control and dice activation, we have added two fun game mechanisms to an already great game. This gives each player more options on what to do with their dice and adds even more replay value to the game. They were also smart to keep the end game trigger at 21 points. By keeping this the same, the game doesn't get bogged down and feel like it overstays its welcome. I am always amazed at the amount of strategy that Gamelyn Games is able to pack into their Tiny Epic boxes, but somehow they find a way. If you are already a fan of Tiny Epic Galaxies, you NEED this expansion. If you've never played Tiny Epic Galaxies, you'll WANT the game and expansion.
To learn more about how to setup the game and play it, click here.
Copyright 2016 Stuart Dunn
About the Author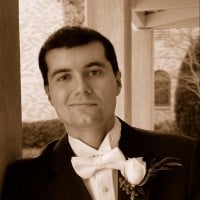 Stuart Dunn was born and raised in Mobile, AL and received a Bachelor of Arts in Psychology and a Master of Business Administration from the University of South Alabama. Stuart reviews all things Catholic including adult books, children's books, Bible Study series, Catholic Courses, CDs, and DVDs in addition to board games at his blog Stuart's Study at StuartsStudy.blogspot.com.