I recently had the opportunity to review At Play in God's Creation: an illuminating coloring book by Tara M. Owens and illustrated by Daniel W. Sorenson, and I am profoundly grateful for the experience. Spending an evening reading and coloring instead of mindlessly scanning Facebook and reading the news brought two things to my attention: 1) I've been spending too much time mindlessly scanning Facebook and reading the news and 2) God would like to have a little more of my attention.
[Tweet "New #coloringbook from @FranciscanMedia gave @MegMatenaer a chance to connect with God."]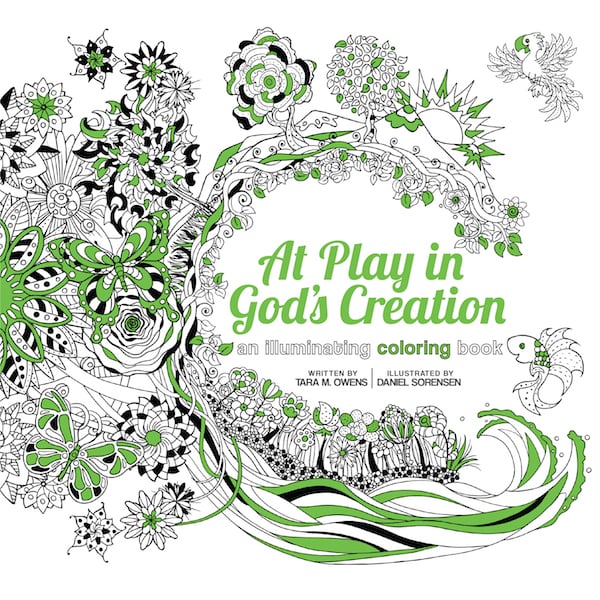 As I sat in Starbucks on my night off from putting the children to bed I slowly filled in the intricate design of a flowering tree, having underlined part of a quote from Mother Theresa above:
We cannot find God in noise or agitation. In nature we find silence-the trees, flowers, and grass grow in silence. The stars, the moon, and the sun move in silence. Silence of the heart is necessary so you can hear God everywhere-in the closing of a door, in the person who needs you, in the birds that sing, in the flowers, in the animals.
I'd underlined "in the person who needs you." I really hadn't been able to see God that particular day or even week in my little children who seemed to need me constantly. The wear of having dealt with them with so little love hung heavy on my heart. I colored and felt the frustrations of encountering the same bad behavior in all of us with seemingly no change bubble up and dissipate.
I also noticed the initial stress of sitting down to color such an intricate design–I was never going to finish! I caught my distress, had a little chuckle at myself, and wondered what else in my day I was rushing through to simply get done. There were a million little jobs at home that I could've done today. Maybe they were like these flowers? I seemed to rush through my whole day-had I done any of my work well? Maybe like this page God didn't expect me to finish it all. I colored some more, admiring the symmetry of the picture.
Oo, I spotted a cluster of grapes. There some hidden pictures scattered throughout the book, and I'd have to look up what those meant later. One little rounded flower stumped me. I wondered what color would look best with it…and I wondered why I kept making the same mistakes at home. For instance, the toddler and three-year-old seemed totally incapable of either playing together nicely or entertaining themselves even for a little bit during the day so that I could get some things done, and they were truly driving me mad. I looked for all the little rounded flowers and remembered that when their older sister was their age, I'd made her a schedule for each day so that she knew what to expect. We both appreciated the shared understanding of what the day would look like, a day complete with activities and times that we both looked forward to, if not always the same ones: why I hadn't I done that for them? I realized that I'd solved this problem before and resolved to do draw up a plan for tomorrow so that we didn't run into the same issues as we had today.
I relaxed and eventually finished the top part of the page, satisfied with my progress and encouraged by the author who had written some helpful guidelines for using the book, including the missive to resist feeling like one had to complete an entire page in a sitting. I peeked at the next page and admired the quality of the paper as none of the marker ink had bled through despite my having colored on the page for an hour.
I packed up my things, already looking forward to the next time when I could get out my markers. I felt lighter, happier, more prepared for the next day, so little like how I feel after having wasted a bunch of time online. I felt like God noticed that I'd set some time aside for Him and He joined me, even if it was just to color.
Buy this book through our Amazon link and support CatholicMom.com with your purchase!
Be sure to check out our Book Notes archive.
Copyright 2016 Meg Matenaer
About the author: Meg Matenaer is a wife and mom of six little people. In between loads of laundry and trips to the grocery store, she writes at her blog heavensinyourcorner.com.
About the Author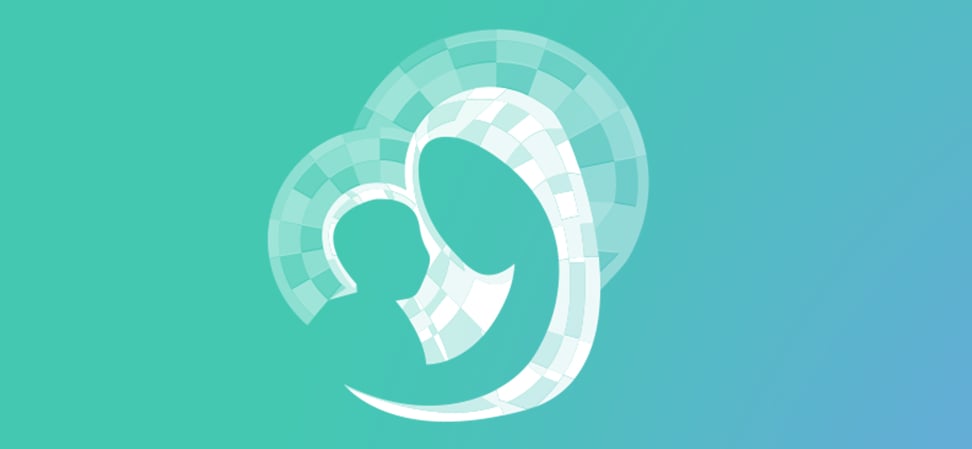 We welcome guest contributors who graciously volunteer their writing for our readers. Please support our guest writers by visiting their sites, purchasing their work, and leaving comments to thank them for sharing their gifts here on CatholicMom.com. To inquire about serving as a guest contributor, contact editor@CatholicMom.com.