I have to admit that I almost didn't want to watch KILLING REAGAN, the National Geographic Channel feature by Scott Free Productions, which was based on the New York Times best-selling book by Bill O'Reilly and Martin Dugard. The film airs tomorrow, Oct. 16 at 8/7c on National Geographic Channel. I don't watch much television, and this particular topic didn't bring happy thoughts or inspiration.
What changed my mind?
To be honest, it's the fact that one of my favorite actors plays an important role in the film. In the late seventies, I went to high school with Mike Pniewski, who plays Jack Hinckley (John's dad) in this film. Mike's involvement in any project piques my interest, so I settled to watch my screener with no expectations, but in hopes of seeing him in a new role. I hadn't read Bill O'Reilly's book. And even though this tragic shooting happened during my senior year of high school, I was woefully uniformed about the events attendant to the assassination attempt.
The film turned out to be fascinating. Especially of interest to me was the marital relationship between President and First Lady Ronald and Nancy Reagan. But in the end, it was also Mike Pniewski's paternal angst raising shooter John that left me most impacted. Alongside Rebecca Tilney who plays Jo Ann Hinckley, Mike Pniewski's turn as Jack had me thinking about how I might respond to what most certainly is every parent's worst nightmare.
I recommend not watching this made for television movie with children. Older teens who are not easily disturbed may benefit from watching it with you as a precursor to a conversation about mental health.
Learn more about the film here.
PHIC CHANNEL'S KILLING REAGAN CHARTS THE EVENTS THAT LED TO THE ATTEMPTED ASSASSINATION OF A PRESIDENT AND ITS UNEXPECTED REVERBERATIONS ON HISTORY

Global Television Movie Event, Based on Best-Selling Book by Bill O'Reilly and Martin Dugard and Produced by Scott Free Productions, to Premiere on National Geographic Channel on Sunday, Oct. 16 at 8/7c

(Washington, D.C. – July 30, 2016) On March 30, 1981, at 2:27 p.m. six shots were fired from a .22-caliber pistol at the Hilton Hotel in Washington, D.C. On one side of the gun was an aimless and deranged young man, misguided by an obsession with an American actress. His intended victim: the U.S. president. Though he failed in his assassination attempt, he succeeded in changing not only a presidency but a man and a marriage.

On Sunday, Oct. 16 at 8/7c, National Geographic Channel will go deep inside this harrowing moment in U.S. history, with KILLING REAGAN, produced with Scott Free Productions and based on the New York Times best-selling book by Bill O'Reilly and Martin Dugard. The two-hour movie event is the fourth in a successful partnership between NGC, Scott Free and O'Reilly, with the previous three collaborations — Killing Lincoln, Killing Kennedy and Killing Jesus — serving as the network's three most-watched programs of all time and earning multiple Emmy nominations. The movie will air globally in early 2017 on National Geographic Channels in 171 countries and in 45 languages.

Leading the KILLING REAGAN cast are Tim Matheson ("The West Wing," "Burn Notice," "Animal House") as Ronald Reagan, the 40th president of the United States, who was struck down only 69 days into his presidency, and Cynthia Nixon ("Sex and the City," Tony Award for "Rabbit Hole") as Nancy Reagan, the loyal and protective first lady. Actor and improv comic Kyle More ("Brooklyn Nine-Nine," "CSI") portrays John Hinckley Jr., the misguided and mentally unstable would-be assassin. The movie is directed by Rod Lurie ("The Contender," "Commander in Chief") from a script written by Oscar-winner Eric Simonson ("A Note of Triumph: The Golden Age of Norman Corwin").

"No matter your political leanings, the assassination attempt on Ronald Reagan was not just a crucible in history, it didn't just reset the Reagan presidency, it told us about a man," said Lurie. "This isn't so much a political thriller as it is a psychological thriller. We get deep into the head of Reagan and get even deeper into the heart of his love story with Nancy. We get into Hinckley's insanity, but we also get into the tick-tock of the environment that drove him to want to murder Reagan."

KILLING REAGAN begins late in the 1980 election campaign as Ronald Reagan (Matheson) and Jimmy Carter battle for the Oval Office. With help from his group of trusted advisors, including Jim Baker III (Geoff Pierson, "Castle," "Dexter," "Boardwalk Empire"), Mike Deaver (Jeff Harlan, "Parks and Recreation," "NCIS"), James Brady (Michael H. Cole, "Dirty Grandpa") and Edwin Meese (Joel Murray, "Mad Men," Shameless"), and his fiercely protective wife Nancy (Nixon), Reagan is able to reposition his public persona, easily winning the election. But the early days of his presidency prove rocky as he battles low approval ratings and an unfriendly Congress.

At the same time, 25-year-old Hinckley (More) is increasingly spiraling into mental instability. He ignores his parents' pleas to seek therapy or to hold down a steady job and instead fixates on actress Jodie Foster. After a disastrous attempt to visit her at Yale, he decides to try and get her attention with an extreme action: assassinating the president.

On the afternoon of March 30, 1981, at 2:27, these disparate figures collide with each other and history outside the Hilton Hotel in Washington, D.C. Hinckley fires six shots at Reagan and his entourage as they depart an event, striking a local police officer, a Secret Service agent, Brady and the president. The event sent the White House — and the nation — into a chaos that rewrote the course of history: The president's popularity surged during his recovery, and the assassination attempt forever changed the intimate dynamics of his marriage.

"If Hinckley had never pulled that trigger — if he'd gotten the help he needed to deal with his mental health — this world might be a much different place now," said Bill O'Reilly. "President Reagan was truly damaged in the early days of his presidency, and this horrific act turned his presidency on its head. It's a riveting period of history, with effects that reverberated through the whole world."

Killing Reagan is produced for National Geographic Channels by Scott Free Productions. For Scott Free, Ridley Scott. David W. Zucker and Mary Lisio are executive producers, and Clayton Krueger is co-executive producer. Bill O'Reilly is also executive producer. For National Geographic Channels, Carolyn G. Bernstein is executive vice president and head of global scripted development and production.
Copyright 2016 Lisa M. Hendey
Photograph by National Geographic Channels/ Hopper Stone, SMPSP - used with permission
About the Author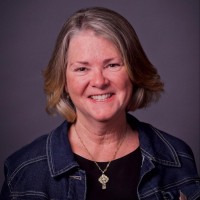 Lisa M. Hendey is the founder of CatholicMom.com, a bestselling author and an international speaker. A frequent radio and television guest, Hendey travels internationally giving workshops on faith, family, and communications. Visit Lisa at LisaHendey.com or on social media @LisaHendey for information on her speaking schedule or to invite her to visit your group, parish, school or organization. Visit Lisa's author page on Amazon.com.