When we were children, my sister and I had an annual holiday tradition.
We called it "Tannen-beg," and it started the week after Thanksgiving.
"Dad, can we put up the tree? Please? Please, Dad?"
Dad was a liturgical purist. Advent was a season of its own, he'd remind us. A mini-Lent, if you will.
We'd smile. Nod.
Then convince mom to do it anyway.
The habit stuck around through adulthood. It was full on Christmas the moment we loaded Thanksgiving leftovers in the car. Advent was an afterthought, and we assuaged our twinge of liturgical guilt with pink and purple candles in a decked out hall.
I carry a lot of liturgical guilt over this. Why?
Advent is a penitential season, but prayer is the last thing on my mind.
[Tweet "Advent is a pentitential season, but prayer is the last thing on my mind. With @ginny_kochis"]
Instead of fasting and making worthy sacrifice, I'm seeking refuge in cookie crumbs. The mess in the storage room ate my glue gun, so Pinterest projects are out. And the calendar for December is so full of commitments I get queasy just walking by.
Instead of marking the season with reflective meditation, I spend my days in an unflattering funk.
I don't live liturgically.
I don't really do Advent.
I don't lead my kids in the faith.
This year, though, I'm adding another bullet to the list of things I don't do:
I don't beat myself up.
And truthfully, neither should you.
Advent doesn't have to be perfect
Stay off Pinterest. Really. There's no better way to feel inferior than starting at a professional's DIY. Is your Jesse Tree missing ornaments? It's okay. Does more of your hay for the manger end up on the floor than under the Christ child? It's okay. Do only half of you know the words to "O Come, O Come, Emmanuel?"
I promise. It's okay.
Don't strive for perfection. Seek holiness instead.
Advent doesn't have to be chaotic
I give you permission to say no. You don't have to attend every party, nor must you slave for every cookie exchange. Fill a few spots in your calendar with daily Mass and confession. You'll keep yourself accountable, have less room for obligations, and find opportunities for grace instead.
Advent doesn't have to be lonely
The glitz and glamour of secular Christmas can overwhelm even the most well-intentioned. Reach out to those around you with a corporal work of mercy. Volunteer at a shelter. Take dinner to a local priest. Organize a coat drive for the homeless in your area. Do something good, something unrelated to shopping and commercialism.
The material malaise will fade.
Advent doesn't have to be complex
Do you have an Advent wreath? Do you have five minutes as a family? If so, you've got Advent. Traditions and songs are a worthy addition, but they're no help if they ramp up your stress level. Strive for simplicity, humility, and holiness, and let the Holy Family be your guide.
It's easy to forget about Advent. It's easy to get sucked into the fray. How do you avoid burnout and make Advent more meaningful?
Read more articles in our 2016 Advent Guide.

Copyright 2016 Ginny Kochis
About the Author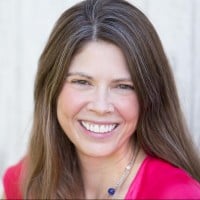 Ginny Kochis is a Catholic wife and homeschooling mom to three differently-wired children. She founded the Not So Formulaic community to support Catholic moms raising out-of-the-box kids. Ginny believes God gives curious, creative, intense children the exact mother they need to thrive.