Today's Gospel: Mark 2:1-12
Crowds are not my thing. If I had shown up a little late with my friends on this day in Scripture, I probably would have wanted to just hang out in the back...you know...where there's some air. Wanting to be assured that I could leave if I wasn't comfortable, or getting much out of what was being said, I would have been content to catch merely intermittent phrases from this preacher everyone was talking about.
But my closest friends happen to be extroverts and most likely would have pulled me into the crowd, or found a creative way to gain entrance into that house, just like the friends of the paralytic had done. Then to top it all off, they would have embarrassed me and made me the center of attention. My friends would have taken "paralyzed" me right to the feet of Jesus. Eventually I'd look up and my gaze would meet the Master's. I'd realize that the problem lies with me keeping my eyes fixed on myself, my apparent needs, and my own paralysis, rather than on the One who can heal me.
My friends know this truth - we are happier when we are thinking of others and their needs. I thank God for the way He works on my heart through good friends. These are the ones who really know us and push us to reach our potential. And our greatest potential begins with a clean heart, that is in full knowledge of God's Mercy. Only then can the paralysis of fears and insecurities be healed. We can then rise, take up the mats of our daily vocations, and begin to walk that journey home to heaven.
[Tweet "I thank God for the way He works on my heart through good friends. #dailygospel by Cindy Costello"]
Ponder:
Who are the people in your life who bring you closer to Jesus and His healing?
Pray:
Lord, thank you for the good friends you have provided for me in life. Never counting the cost, they bring me to You and Your healing.
Copyright 2017 Cindy Costello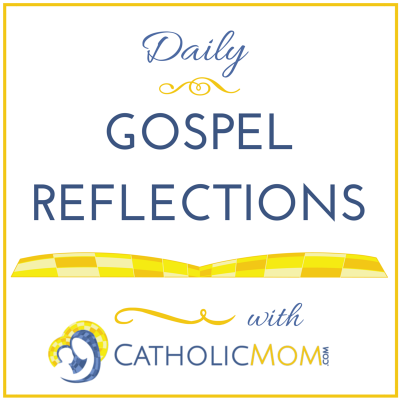 About the Author

Cindy Costello is a praying wife and mom who is settling into her empty nest. More than fall trees and caramel lattes, she loves a pen hitting paper to create something unique and beautiful for God. Cindy is challenging herself intellectually and getting ready for Career #2 by pursuing a MA in Theology. And on the side she gives parish talks and retreats , specializing in Theology of the Body and all things Catholic! Visit her website at CindyACostello.com.