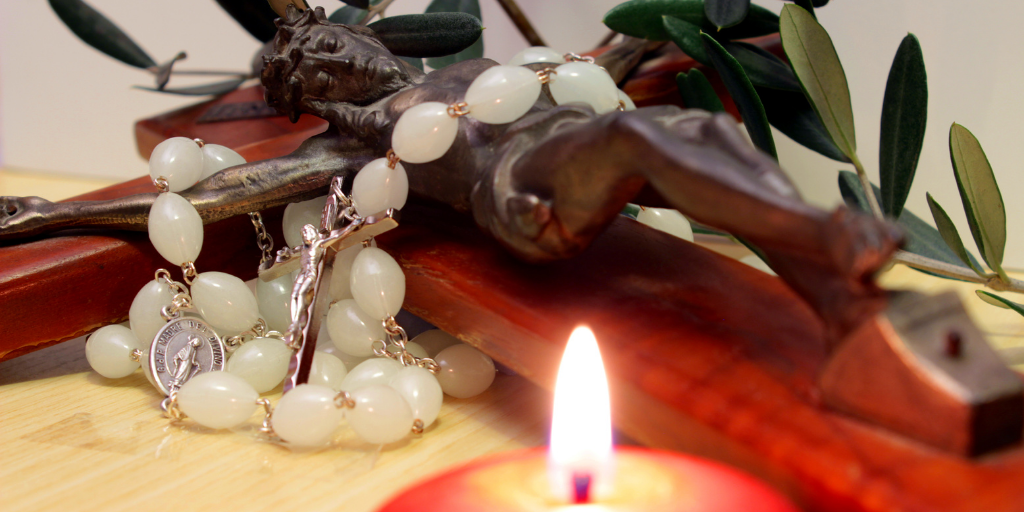 Editor's note: A year later and as we anticipate another beautiful Holy Week, I am praying for you and your family! Feel free to use the combox below to let us know how you will be celebrating the week with your family! Lisa
I must confess that this year it feels a bit ironic to be writing about the concept of keeping Holy Week sacred. As you read this, I am on a cross country road trip with my parents. As I drive them from Mississippi to California to spend Easter weekend with us, several other members of my family will be traveling from various points to also be with us. All told, when we celebrate the Eucharist at Easter Sunday Mass, we'll have family from all over the country with us at Mass. They'll be sleeping on couches and beds all over my house for the Triduum.
So how, in the midst of all of the lovely family bustle, are we going to keep a sacred Holy Week? Please note: this is not a rhetorical question. I'm honestly asking! Perhaps you've "been there, done that" in past years. If this is the case, I sincerely hope you'll chime in below in the combox and give me your advice!
For the record, I've given this topic much thought and prayer. I've come up with a few special goals for the coming week to keep our home immersed in prayer and preparation for Easter Sunday:
Pray the gospels daily - While we are on our road trip, it's unlikely that my parents and I will be able to get to Mass every day of Holy Week. But we can easily follow the daily gospels and reflect upon them together. Beginning with Palm Sunday of the Lord's Passion, the gospels build toward Easter. Even if our families are unable to make it to daily Mass, we can read the gospel each day in our home and prayerfully reflect upon it with our children.
Continue to journey with those in need around the world with CRS Rice Bowl Resources by sanctifying our continuing prayer, fasting and almsgiving:
Watch a sacred movie together: There are many great movies in theaters right now that are stories of faith and hope. Of particular interest among recent releases are RISEN, MIRACLES FROM HEAVEN and THE YOUNG MESSIAH.
Adopt an RCIA Catechemen or candidate and pray for them: Our Catechumen and Candidates become full members of the Catholic Church at the Easter Vigil by means of baptism, confirmation, and eucharist, which are referred to as the Sacraments of Initiation. Even if you do not formally "know" someone entering the Church this year at the Vigil, consider placing a special candle in the center of your family table. Light the candle before each evening meal this week and pray together for those who will join us joyfully at the Eucharistic table this Easter weekend.
Attend Triduum Services in Your Parish: Even in the midst of busyness and family time, carve out time this Holy Week to spend these most sacred moments at your parish. The liturgies of Holy Thursday, Good Friday and the Easter Vigil are such a beautiful way to join together with the Universal mystical Body of Christ. I do fully recognize the challenge this presents both for busy families and for parents of little ones. But I'm challenging you, as I challenge myself, to gift your family this time together.
Make Mass together the focal point of your Easter. Yes, moms out there are planning "what's for brunch" on Sunday. But have we given equal consideration to how we will be "spiritually feeding" our loved ones? Attending Mass as a family on Easter can also be a way to lovingly bless those who may have been away from the Church or who have never experienced Mass.
How will you be sanctifying Holy Week in your home this year? Please chime in below and share your thoughts and suggestions with our community!
About the Author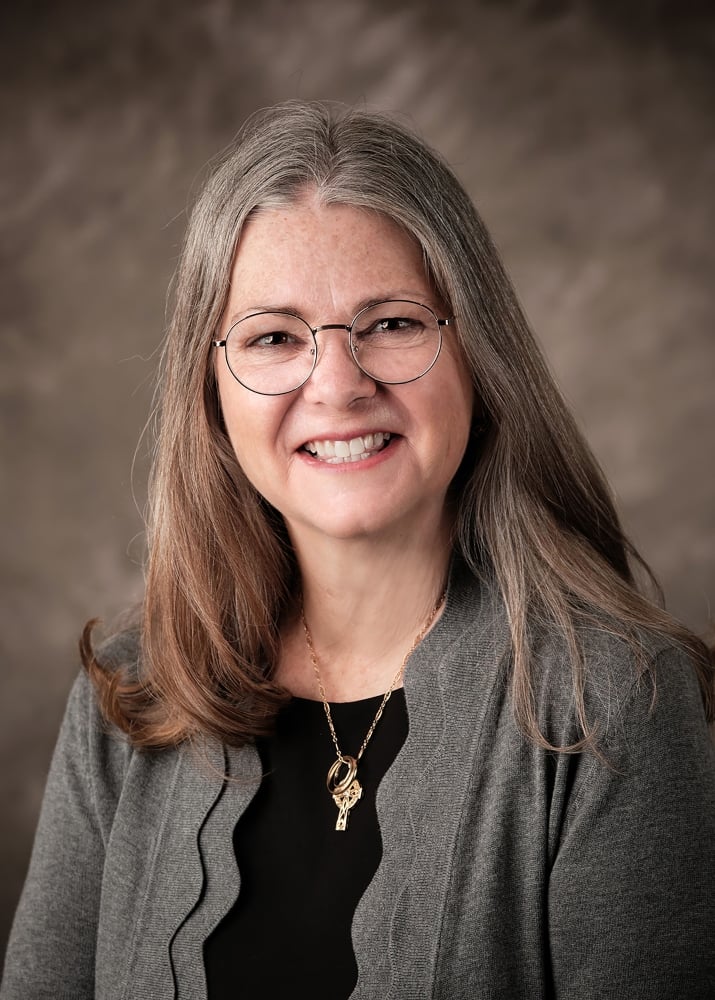 Lisa M. Hendey is the founder of CatholicMom.com, a bestselling author and an international speaker. A frequent radio and television guest, Hendey travels internationally giving workshops on faith, family, and communications. Visit Lisa at LisaHendey.com or on social media @LisaHendey for information on her speaking schedule or to invite her to visit your group, parish, school or organization. Visit Lisa's author page on Amazon.com.