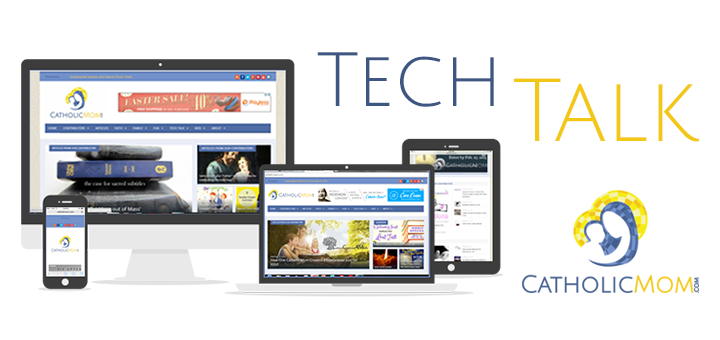 Because it's not always possible to make it to daily Mass, FamilyRosary.org brings weekday homilies to you! Each day, the priests at Holy Cross Family Ministries celebrate Mass at noon in their on-site chapel. Employees are encouraged to attend, and volunteers and visitors are always welcome. The homilies at these daily Masses are videotaped and placed on the FamilyRosary.org website and on their Facebook page.
On the Family Rosary blog, you'll find a short summary of the homily, emphasizing its family focus and ending with a question for family discussion or an action item. In addition, each day's post includes links to the daily readings and information about the saint of the day if a feast day is being celebrated.
Don't worry that you won't have time to listen to these homilies: each is only about 4 minutes long! You might even choose to view the homilies as a family as part of your evening routine. Read the daily Gospel together, then watch the homily and talk about it with your children.
It's easy to subscribe to daily or weekly newsletters that bring the homily straight to your inbox; you'll find the subscribe link right on the home page above the most recent homily. Simply enter your email address in the box labeled "Register for notifications" and choose the daily or weekly option. Daily newsletters go out by 6:30 PM Eastern, just in time to share with your family each evening.
[tweet "Daily homily videos from @FamilyRosaryOrg: helping families #pray together."]
Don't miss the "Request Prayer" feature on the right sidebar of the Family Rosary website: those prayer requests don't simply disappear into cyberspace! They are printed out daily, and strips of paper with prayer requests are placed in baskets at the chapel entrances. When people enter the chapel to pray the Rosary together before Mass, each person picks up some of these intentions from the baskets; the intentions are prayed aloud at the beginning of the Rosary.
The photo above shows the beautiful chapel filled with friends, employees, volunteers and children during a recent Mass at Holy Cross Family Ministries. The children were visiting from a nearby summer camp run by the Missionaries of Charity. View the video for the homily we heard that day.
Like CatholicMom.com, Family Rosary is an apostolate of Holy Cross Family Ministries.
Read more of our Tech Talk columns.
---
Copyright 2017 Barb Szyszkiewicz, OFS
About the Author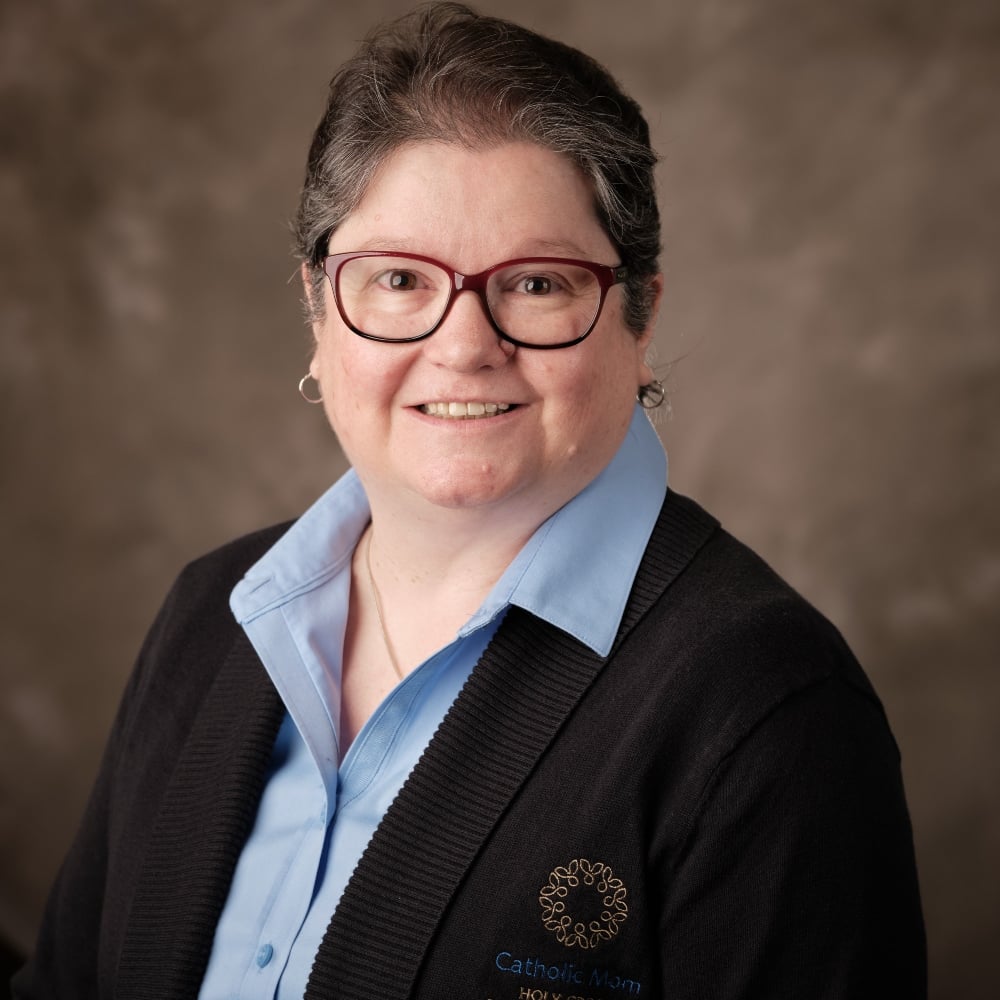 Barb Szyszkiewicz is a wife, mom of 3 young adults, and a Secular Franciscan. She is editor at CatholicMom.com. Barb enjoys writing, cooking, and reading, and is a music minister at her parish and an avid Notre Dame football and basketball fan. Find her blog at FranciscanMom and her family's favorite recipes with nutrition information for diabetics at Cook and Count. Her booklet, The Handy Little Guide to Prayer, is available now from Our Sunday Visitor.