religious name changes, specifically those of women religious.

I've always been interested in religious name changes, and had the great opportunity recently to hear about one community's tradition regarding new religious names. Three of my boys were so incredibly blessed to be part of a week-long Vacation Bible School with two of the Dominican Sisters of St. Cecilia (Nashville) this summer (check out a photo here), and even though I was dying to know how they chose their religious names, I refrained (or chickened out!) from asking them, but then they let the kids ask any question they wanted on the last day, and—joy of joys!—one of them asked about their names. The Sisters shared that, in their community, on the day of their profession they receive their habit and their new name. They can give three ideas to Mother Superior of names they might like, and she might choose one of them, or she might choose a totally different one. I had no idea that Sisters weren't all allowed to choose their own new names!

I would have loved to have chatted with the Sisters about their particular names, but alas, we all wanted to be with them every second, and there's only so much of them to go around and so many minutes in a day, so I didn't have the opportunity. But I wrote about it on my blog and asked my readers for any information or other experiences they have, and they didn't disappoint!

One, who is familiar with the Nashville Sisters, said that a "common thing in Nashville after a sister dies is for a new sister to take that name and carry it on. And with big communities where there are hundreds of sisters there can't be any duplicates of names so you have to get real creative." (You know I'm all heart eyes over the idea of having to "get real creative"!)

Moving away from the Dominicans, another reader said that when her sister received her religious name at Our Lady of the Angels Monastery (Mother Angelica's community), she "had submitted two or three requests and had specifically told Mother Angelica she did NOT want the name Ruth. On the day of her profession, Mother laughed and laughed because she had taken my sister to prayer and she said the Lord kept telling her over and over that her her name was Ruth. Mother would argue: But Lord, she doesn't like Ruth! And again: Her name is Ruth. So Ruth she was to be."

Another shared that when her sister-in-law joined the Carmelites, "I don't believe she submitted name ideas or anything—the Mother/novice mistress choose it themselves, but knowing the particular devotions of each sister. She is strongly devoted to St. Joseph, so on the day she received the habit she was named Sister Josephine of Jesus and Mary." Which is another thing I love: "of Jesus and Mary," or "of the Sacred Heart" or, "of the Most High," included as part of one's religious name.

One of my favorite customs in regards to religious name changes for women is the addition of a form of Mary somewhere in the new name. A while ago I came across this article, about the naming tradition of the Sisters, Servants of the Immaculate Heart of Mary (IHM), which explained that, until 1920, the IHM Sisters had Mary as the first part of their new religious name. One list given of those received and professed ("Igidius, Johanna, Gerard, Liguori, Agnes, Anthony, Ignatius, Xavier, Stanislas, Colette, Gertrude, Clara") explained, "it is not necessary to say that every one had the name of Mary preceding the other name as it is customary with us."

The first sister to have a name that deviated from this tradition was named Sr. Margaret Mary (the change being that Mary was the second name rather than the first. You know, those Sisters and their adventurousness!), and "[a]fter Margaret Mary, others began to have Mary, Marie, or Maria as the second part of their name. We also began to see Latin names like Cor Mariae, Beata Maria, Maria Pacis as well as titles like Marie de Lourdes and Mary de Montfort, Marie Rosary and Mary Immaculate given as religious names." I just want to swoon over those gorgeous Latin names! (In the comments, it was also noted that the IHM Sisters also receive their new name upon entering the novitiate.)

[tweet "Naming traditions among #Catholic women religious -@sanctanomina"]

I love hearing these stories! And I'd love to hear more—if any of you are a Sister or know any women religious and would like to share name stories, please do so in the comments. St. Teresa Benedicta, aka St. Edith Stein, pray for us!
---
Copyright 2017 Kate Towne
I'm writing this on the Feast of St. Teresa Benedicta of the Cross, birth name: Edith Stein, so it's appropriate that my topic is this month is
About the Author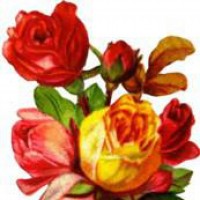 Kate is a writer, wife to a really good man, and mama to their seven boys ages 1 to 15. She shares her thoughts on Catholic baby naming at Sancta Nomina, and her first book, Catholic Baby Names for Girls and Boys: Over 250 Ways to Honor Our Lady (Marian Press, 2018) can be found at ShopMercy.org and Amazon.