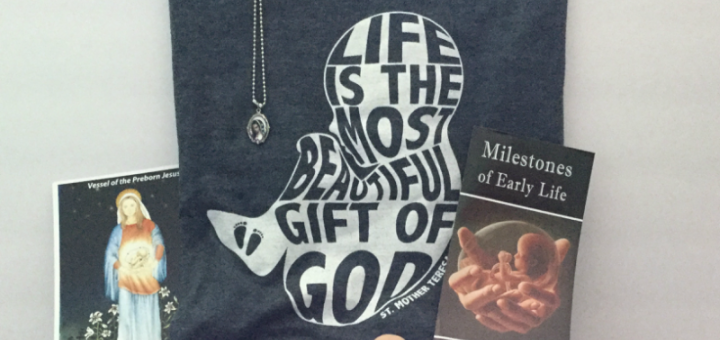 Photo copyright 2018 Barb Szyszkiewicz. All rights reserved.[/caption] The Catholic T-Shirt Club introduced its latest themed box on its website on December 30 by sharing a picture of co-owner Vanessa Ciastko modeling the shirt while in labor. That's absolutely appropriate, since the t-shirt bears an image of a child in utero with the words, "Life is the most beautiful gift of God," a quote from St. Teresa of Calcutta. Later that day, Vanessa and Andy's son was born: visit the Catholic T-Shirt Club Facebook page to see their precious little one! The precious gift of human life is the theme of the January Catholic T-Shirt Club box. Not only is it perfect timing, given the birth of the Ciastkos' baby, but January is the month in which we observe the Day of Prayer for the Legal Protection of Unborn Children (January 22) with the March for Life and smaller events nationwide, at which we pray for the vulnerable unborn.
Photo copyright 2018 Barb Szyszkiewicz. All rights reserved.[/caption] Inside the box, which bears the Psalm 139-inspired message, "I am fearfully and wonderfully made," you'll find the soft, charcoal-gray T-shirt with the quote from St. Teresa of Calcutta as well as a host of other prolife materials:
A "precious hands" pin, in the size and shape of an unborn baby's hands at 10- to 12-weeks' development
"Milestones of Early Life" pamphlet, subtitled "How you began: your journey" which gives a detailed description of the many developmental milestones that occur before a baby's birth
A soft, full-size model of a 10- to 12-week-old unborn child
A silicone ring reading "Life is precious"
A medal with the face of Our Lady of Guadalupe
A card sharing nationwide crisis-pregnancy and post-abortion healing contact information as well as info on how Catholics are called to approach this topic with love
Art featuring the Blessed Mother, titled "Vessel of the Preborn Jesus"
You can subscribe to the Catholic T-Shirt Box or purchase a gift card at CatholicTShirtClub.com.
---
Copyright 2018 Barb Szyszkiewicz, OFS
About the Author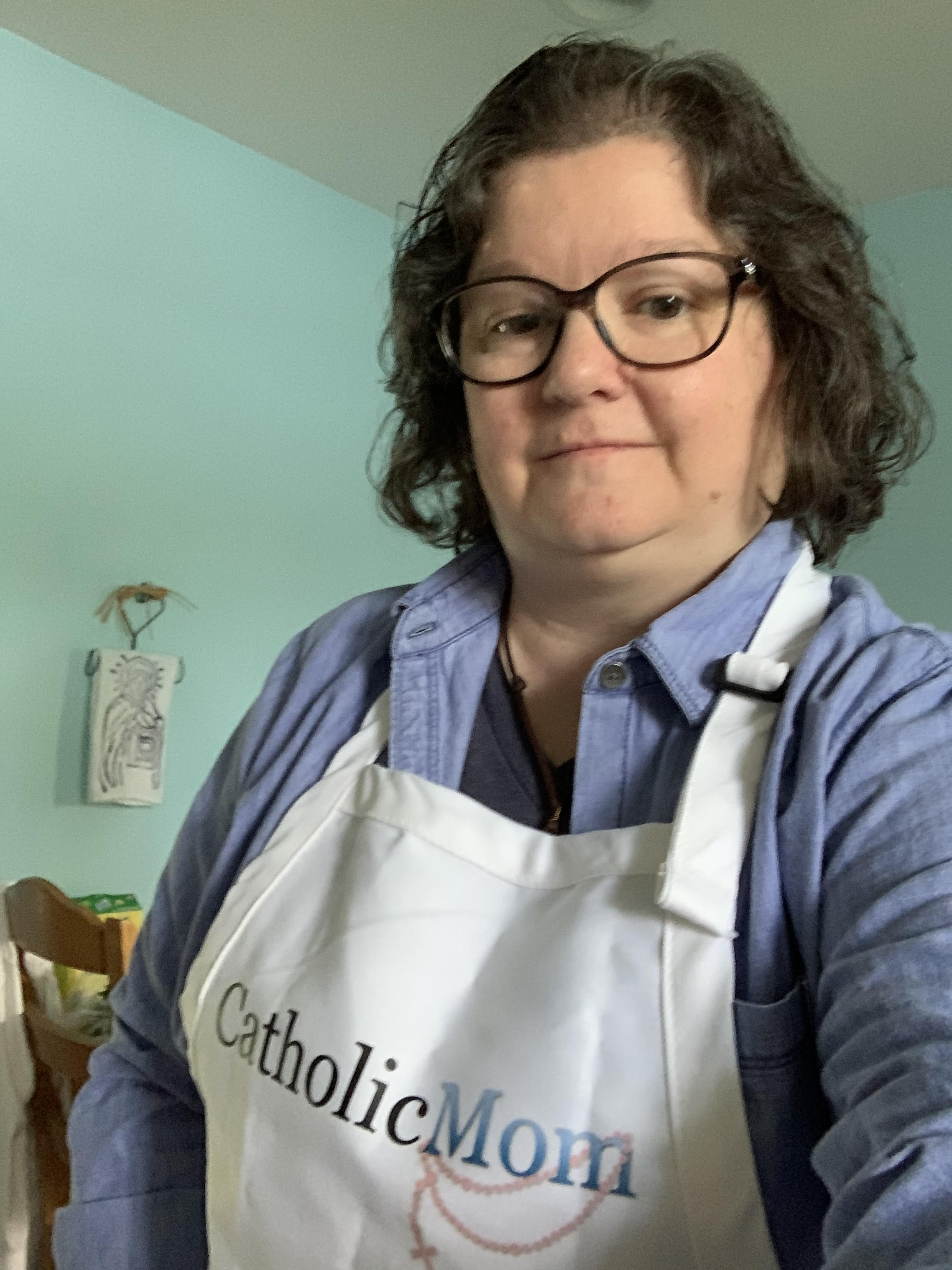 Barb Szyszkiewicz is a wife, mom of 3 young adults, and a Secular Franciscan. She is editor at CatholicMom.com. Barb enjoys writing, cooking, and reading, and is a music minister at her parish and an avid Notre Dame football and basketball fan. Find her blog at FranciscanMom and her family's favorite recipes with nutrition information for diabetics at Cook and Count. Her booklet, The Handy Little Guide to Prayer, is coming in May 2021 from Our Sunday Visitor.