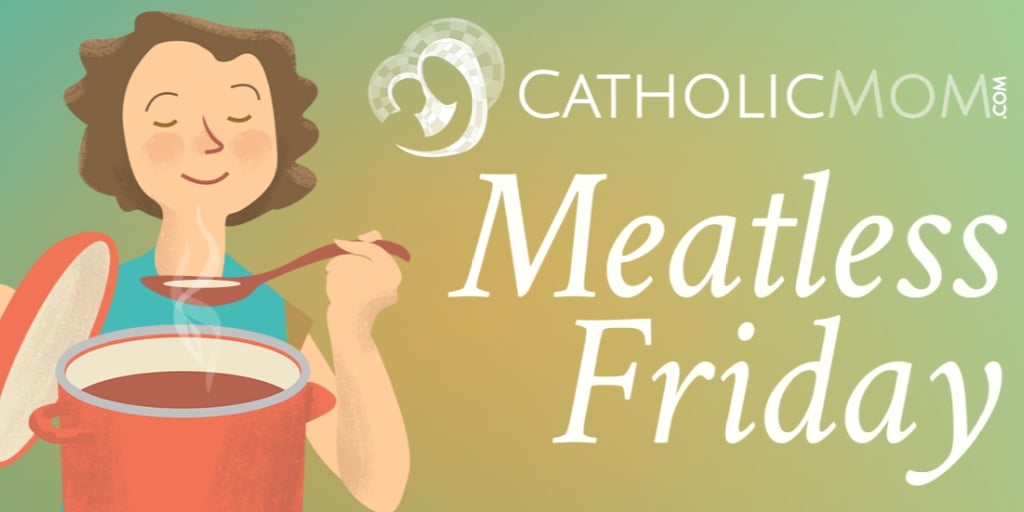 Many Lenten casseroles and soups call for vegetable stock, and I can't see the sense in buying cans of vegetable broth (and then carrying those heavy cans home) when I know there's an ample supply of just-past-their-prime vegetables lurking in the back of my refrigerator, just waiting to be made into soup. With a teenager on a celery kick, there are always plenty of celery tops to be found, not to mention that half-bag of baby carrots and the little garlic cloves that are too small to easily peel and put through the garlic press.
This Lent, avoid the food waste and put those sad vegetables to good use: turn them into the basis for your Meatless Fridays dinners! You can even keep a bag or container in your freezer for vegetable leftovers to use in future batches of stock.
I made over ten cups of stock in my Instant Pot with less than ten minutes of work, and it cost me nothing: almost all the vegetables I used would have been destined for the trash if they hadn't gone into the soup pot. A 4-cup carton of vegetable stock costs $2.99 on Amazon, so I just made almost $8 worth of soup. That's $8 I can put right into my CRS Rice Bowl even before I use my homemade vegetable stock to make a simple Lenten dinner!
The beauty of homemade stock is that you can use whatever you have on hand. You also get to control the salt and other seasonings. I don't like to season my stocks too heavily; this way I can be sure those seasonings won't clash with whatever else is in the dish I'm making. I season to taste as I make the final meal.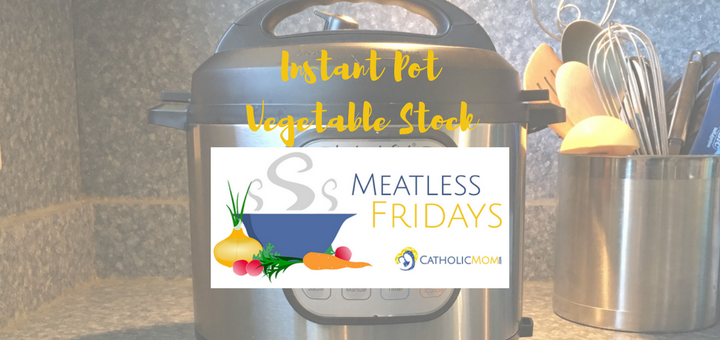 Here's what went into today's batch of vegetable stock:
2 onions (12 oz.; 2 tennis-ball-size onions); cut in wedges -- leave skins on
8 oz. carrots
1/2 bulb garlic; cloves smashed a bit with the side of a heavy knife
12 oz. celery, including celery tops
1 cup fresh parsley
1 cup fresh thyme sprigs
2 TBL kosher salt
1 tsp whole peppercorns
12 cups water
Close the Instant Pot, turn the steam-release handle to "Pressure," and set it on Manual for 15 minutes. Once it naturally depressurizes, you can leave it on "keep warm" as long as you like. I strained the stock by setting a colander into a large mixing bowl, then using tongs to remove most of the vegetables, setting them in the colander to drain. Then I emptied the colander, placed it back in the bowl, and took the inner pot out of the Instant Pot and poured the rest of the stock through the colander. After that, I portioned it into containers for freezing.
If you don't have an Instant Pot, you can make stock in your slow cooker or in a stock pot on top of the stove. Don't throw away your uneaten vegetables -- they're perfect for this.
---
Copyright 2018 Barb Szyszkiewicz, OFS This article contains Amazon affiliate links; your purchases through these links benefit the author.
About the Author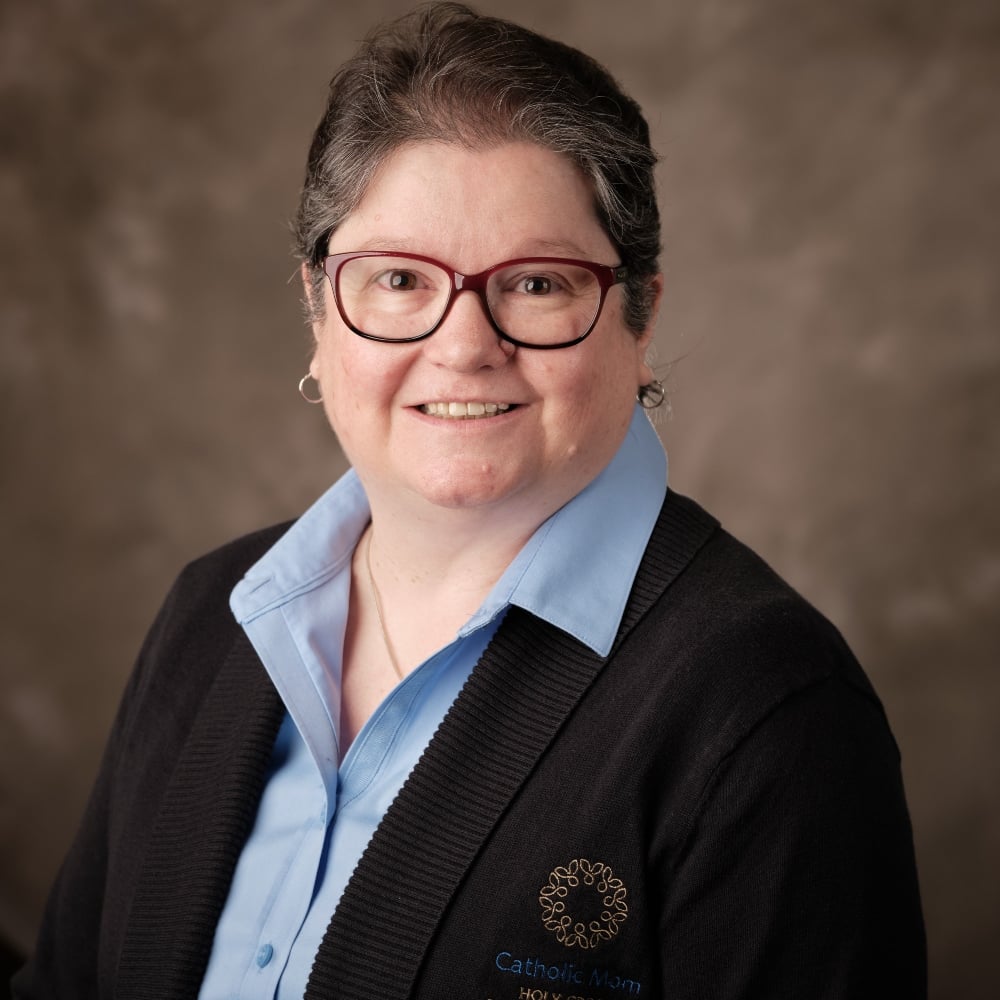 Barb Szyszkiewicz is a wife, mom of 3 young adults, and a Secular Franciscan. She is editor at CatholicMom.com. Barb enjoys writing, cooking, and reading, and is a music minister at her parish and an avid Notre Dame football and basketball fan. Find her blog at FranciscanMom and her family's favorite recipes with nutrition information for diabetics at Cook and Count. Her booklet, The Handy Little Guide to Prayer, is available now from Our Sunday Visitor.