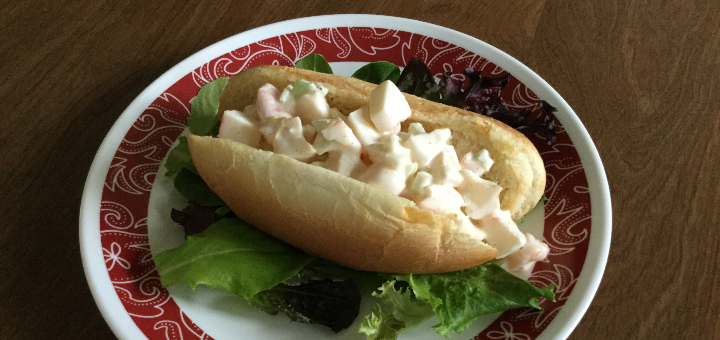 While there's nothing like a good lobster roll in the summer, I can't justify the expense. This week I rolled up a less-extravagant version of this classic summer sandwich. Serve it with a fresh garden salad and corn on the cob, and keep your kitchen cool on a hot day. This is a salad you'll want to put together a few hours in advance, to give the flavors time to mingle.
Copyright 2018 Barb Szyszkiewicz. All rights reserved.[/caption]
Budget-Friendly Seafood Rolls
1/4 lb. large shrimp (31-40 per pound), about 8-10 8 oz. chunk-style imitation lobster 1/8 cup onion, finely diced 1/8 cup celery, finely diced 1/2 cup mayonnaise 1/2 tsp. Old Bay seasoning (adjust to taste) 1/2 tsp. lemon zest 1 tsp. lemon juice Peel and devein shrimp. Remove tails. If shrimp is raw, sauté it quickly in a bit of olive oil and allow to cool before using in salad. Cut shrimp and imitation lobster into 1/2-inch pieces. Combine all ingredients in a mixing bowl, tossing gently until well mixed. Cover and refrigerate at least four hours before serving. Serve on warmed, buttered hot-dog buns. (In the spirit of keeping this dish budget-friendly, I served the seafood salad on hot-dog buns we had left over from a picnic instead of running to the store for the pricey New England-style buns that are hard to get in this area of the country.)
Copyright 2018 Barb Szyszkiewicz. All rights reserved.[/caption]
---
Copyright 2018 Barb Szyszkiewicz, OFS
About the Author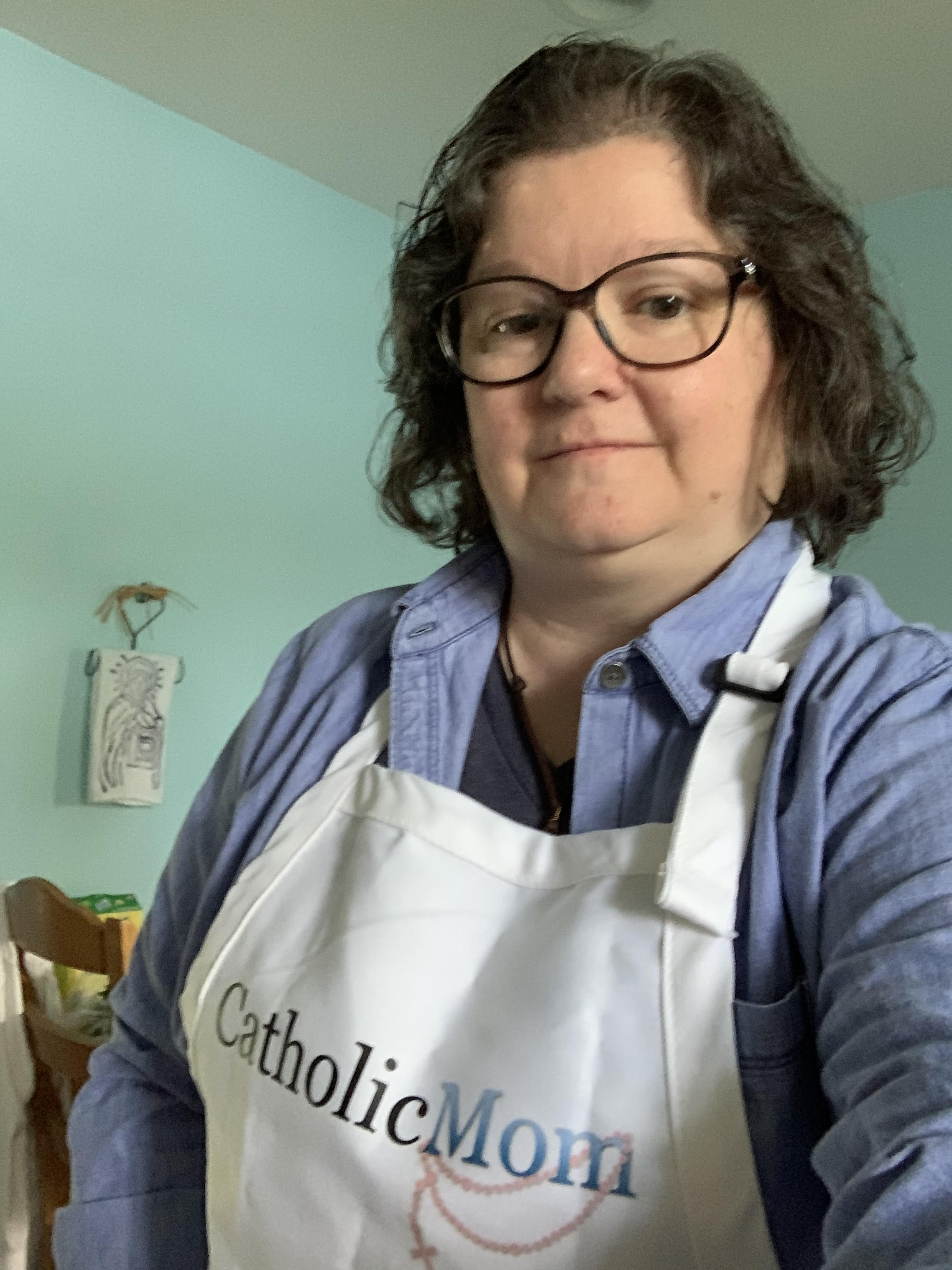 Barb Szyszkiewicz is a wife, mom of 3 young adults, and a Secular Franciscan. She is editor at CatholicMom.com. Barb enjoys writing, cooking, and reading, and is a music minister at her parish and an avid Notre Dame football and basketball fan. Find her blog at FranciscanMom and her family's favorite recipes with nutrition information for diabetics at Cook and Count.