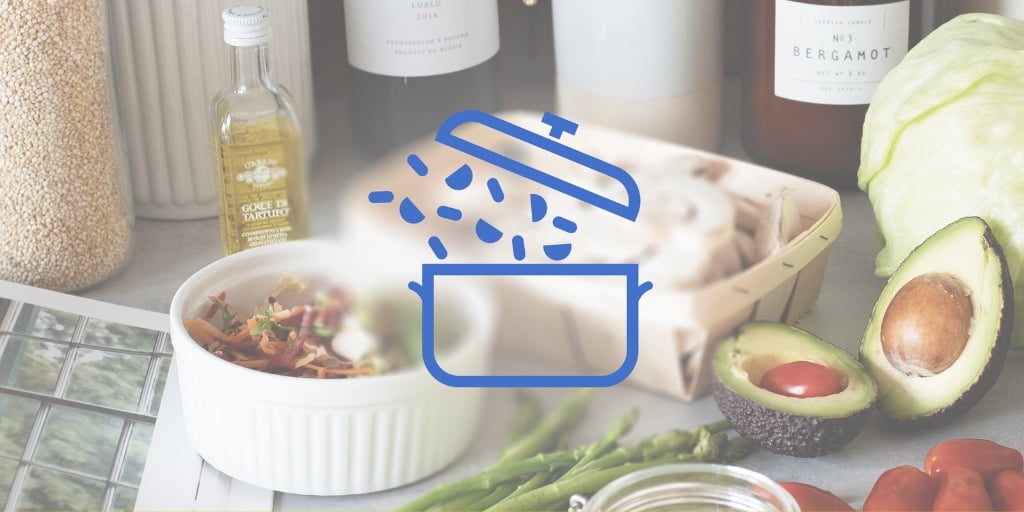 Here's a recipe my teenager prepared for our dinner one recent Friday (yes, teenage boys can and do cook!). He's on a cold-noodle kick lately, and I didn't mind as long as the cold noodles weren't coated in peanut sauce. We found a way to make a nut-free version that everyone liked. Serve this with a raw vegetable platter, or with roasted vegetables on the side. If you double the recipe, you'll have an easy lunch that won't require a microwave.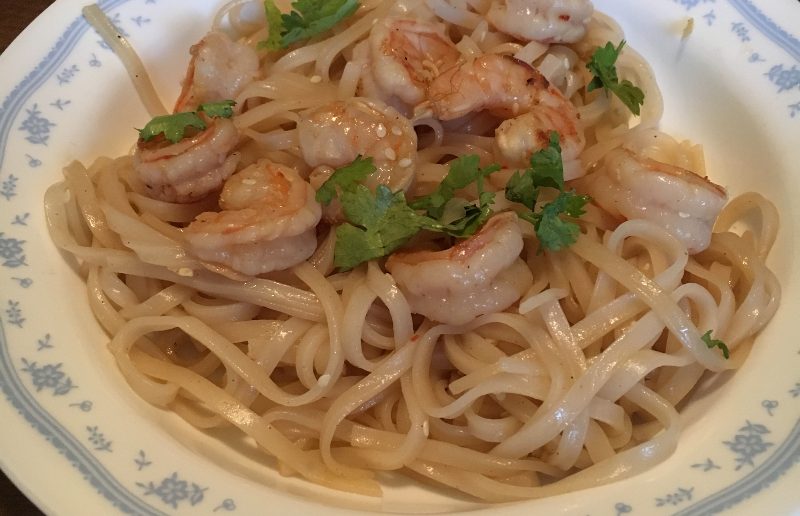 Sesame Noodles with Barbecued Shrimp
Makes 3 servings

Barbecued Shrimp

1/2 lb medium shrimp, peeled and deveined

1 TBL olive oil

1 TBL fresh lime juice

1 garlic clove, minced

1 tsp fish sauce

1/4 tsp crushed red pepper flakes

Cold Sesame Noodles

6 ounces rice noodles, prepared (the rice-noodle version of fettuccine)

2 TBL rice wine vinegar

2 TBL toasted Asian sesame oil

1 TBL plus 2 teaspoons soy sauce

1 TBL toasted sesame seeds

1 tsp ground ginger

1/4 teaspoon kosher salt

1/4 cup onions, chopped fine

1/4 teaspoon crushed red pepper (optional)

Fresh cilantro for garnish (optional, but delicious)

For the shrimp:

Combine olive oil, lime juice, garlic, fish sauce, and red pepper. Marinate shrimp 30 minutes. Grill on a basket, flipping once, until shrimp is done.

For the noodles:

Prepare rice noodles as directed on package. Rinse in cool water.

Mix remaining ingredients (except cilantro). Toss over noodles in a large bowl. Refrigerate at least one hour until ready to serve.

Toss with shrimp, then garnish with cilantro before serving.
---
Copyright 2018 Barb Szyszkiewicz
About the Author