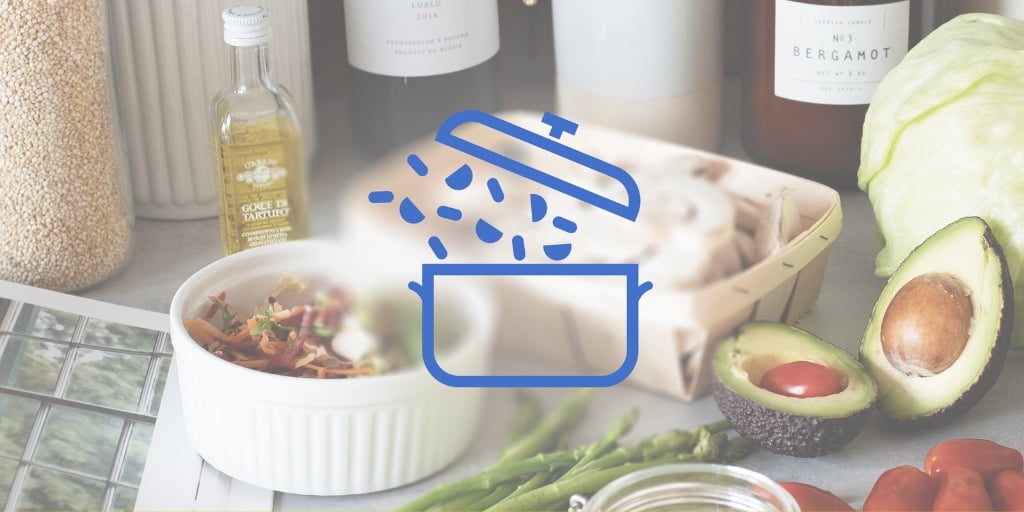 Here's a recipe my teenager prepared for our dinner one recent Friday (yes, teenage boys can and do cook!). He's on a cold-noodle kick lately, and I didn't mind as long as the cold noodles weren't coated in peanut sauce. We found a way to make a nut-free version that everyone liked. Serve this with a raw vegetable platter, or with roasted vegetables on the side. If you double the recipe, you'll have an easy lunch that won't require a microwave.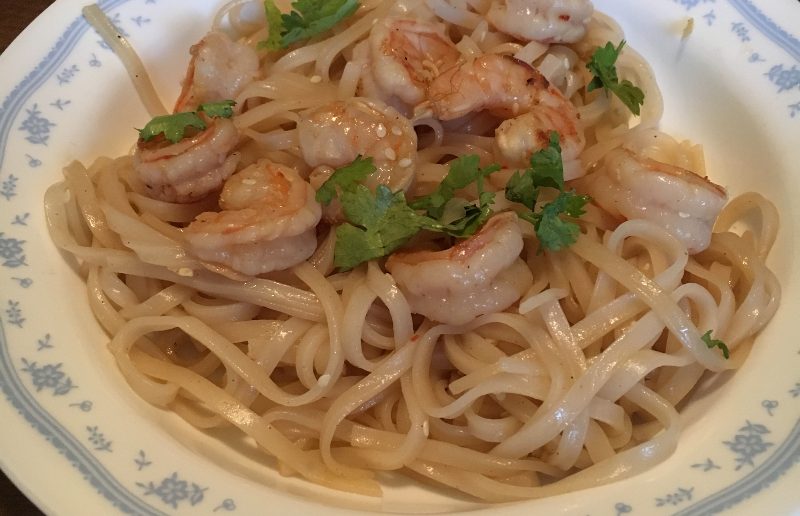 Sesame Noodles with Barbecued Shrimp
Makes 3 servings

Barbecued Shrimp

1/2 lb medium shrimp, peeled and deveined

1 TBL olive oil

1 TBL fresh lime juice

1 garlic clove, minced

1 tsp fish sauce

1/4 tsp crushed red pepper flakes

Cold Sesame Noodles

6 ounces rice noodles, prepared (the rice-noodle version of fettuccine)

2 TBL rice wine vinegar

2 TBL toasted Asian sesame oil

1 TBL plus 2 teaspoons soy sauce

1 TBL toasted sesame seeds

1 tsp ground ginger

1/4 teaspoon kosher salt

1/4 cup onions, chopped fine

1/4 teaspoon crushed red pepper (optional)

Fresh cilantro for garnish (optional, but delicious)

For the shrimp:

Combine olive oil, lime juice, garlic, fish sauce, and red pepper. Marinate shrimp 30 minutes. Grill on a basket, flipping once, until shrimp is done.

For the noodles:

Prepare rice noodles as directed on package. Rinse in cool water.

Mix remaining ingredients (except cilantro). Toss over noodles in a large bowl. Refrigerate at least one hour until ready to serve.

Toss with shrimp, then garnish with cilantro before serving.
---
Copyright 2018 Barb Szyszkiewicz
About the Author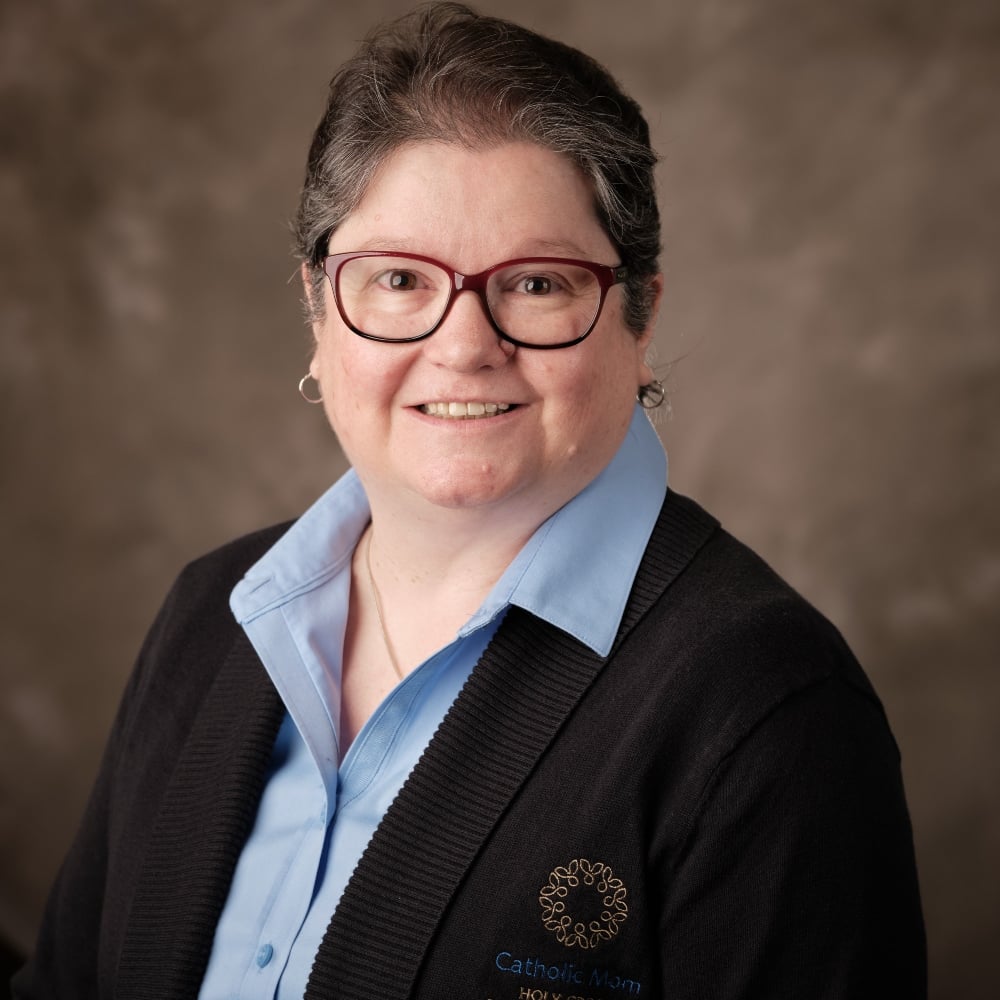 Barb Szyszkiewicz is a wife, mom of 3 young adults, and a Secular Franciscan. She is editor at CatholicMom.com. Barb enjoys writing, cooking, and reading, and is a music minister at her parish and an avid Notre Dame football and basketball fan. Find her blog at FranciscanMom and her family's favorite recipes with nutrition information for diabetics at Cook and Count. Her booklet, The Handy Little Guide to Prayer, is available now from Our Sunday Visitor.