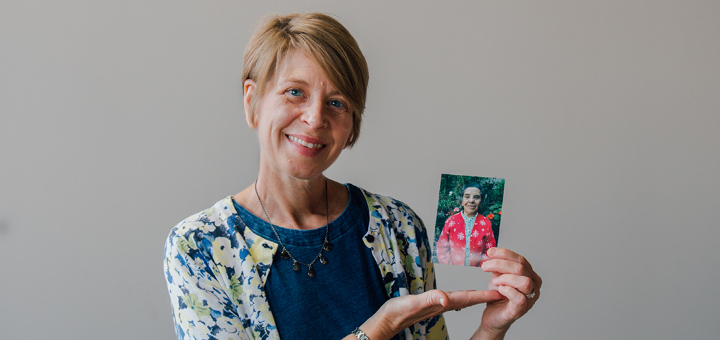 Jannelle Stramm with a photo of her late sponsored friend, Lucinda. Courtesy of Unbound.org. All rights reserved.[/caption] A few years ago, I was diagnosed with cancer. I was beyond scared and prayed that God would be with me for whatever was ahead. Soon afterward, in the spirit of dedicating my cancer journey for a higher purpose, I decided to sponsor an elder through Unbound. I chose an 84-year-old woman named Lucinda from Guatemala. What drew me to Lucinda was that her Unbound profile said she had remained strong in her faith through illness. When I read about her, I thought we were in similar situations because I, too, was relying on my faith to navigate my way through having cancer. Though we were both sick, the health care options available to us were vastly different. I had access to excellent health care choices and she had only medicine to relieve pain. But she had spiritual wealth and shared it by visiting others who were sick. Her practice of offering compassion had a profound impact on me. It gave me hope for whatever was ahead for me. Soon after my treatment, I was back to doing everything I did before like running and yoga. Yet, I felt different. I felt more joyful about everything. Faced with my own mortality, I learned how God is present in our lives and how to recognize his presence through my relationships with others. Lucinda and I exchanged many letters before she passed away. Although she could not write herself, her sentiments were shared by a social worker named Ingrid. With Ingrid's help, Lucinda and I shared our favorite colors and flowers. I was humbled when I read in a letter, "Mrs. Lucinda thanks you for the help you give her every month, since she is able to receive vegetables that are very useful so she can eat very well." And I was again humbled when, in another letter, Ingrid wrote, "Mrs. Lucinda … always asks God to bless you in all your daily activities." After corresponding for more than a year, I finally shared with Lucinda how much she influenced me. I'll never know her reaction because she passed away shortly afterward. In her honor, I participated in a triathlon, raising funds for the Unbound Health Fund. After the event, I wrote a card to Lucinda's family. I shared with them how she greatly influenced me, and that I was honored to know her, even though it was for a short while.
---
Copyright 2018 Janelle Stamm, accounting specialist for Unbound
About the Author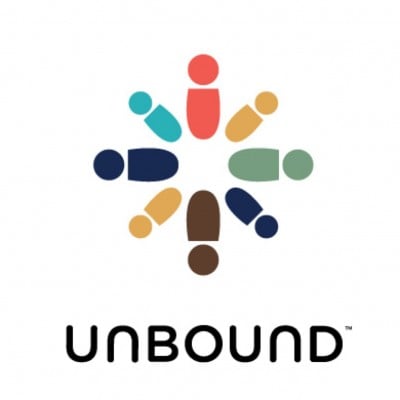 Unbound is an international nonprofit founded by lay Catholics grounded in the Gospel call to put the needs of the marginalized and vulnerable first. We build relationships of mutual respect and support that bridge cultural, religious and economic divides. We bring people together to challenge poverty in 18 countries. We invite you to join us. Find us on Facebook or Twitter.