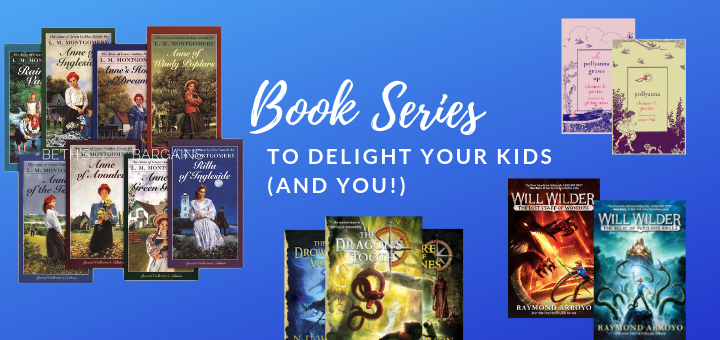 In the last couple of months, I've been on what I can only call a book binge of the best sort: all fiction! And although I feel a bit like I've eaten only cotton candy for a week, I also know I have some lovely recommendations to share with you. I'm not usually a big fan of series of books, but that seems to be what all. the. kids. are. reading. Seriously? Yes. And then I realized that one of my very favorite literary characters kicks off a series of eight books (or nine, depending on what you include). (I had NO IDEA.) So let's dive in with a series that I read, recommended, got back, and then couldn't put down.
Copyright 2018 Sarah Reinhard. All rights reserved.[/caption] The books in this series, by N.D. Wilson: Reading level: Middle grade. (Older teens may enjoy them, too. And I loved them.) Who should read it: Anyone who loves an adventure, boys or girls or adults. When I read the first book, back in 2012 (!!!), I loved it. I was dying to know what would happen next. And then I got busy with life and forgot all about it.
Somehow, I ended up with the last two books in the series, and they survived moving from multiple rooms and shelves in my house. These are fast-paced books, and they're well-written. I caught some fun history, which may or may not be true. There's a definite Catholic feel to these books, though I can find no evidence that that's intentional. (The author is, near as I can tell, a Calvinist.) The characters are real, heroes you can relate with and who you end up rooting for. I'm looking forward to my kids stumbling on these (now that I will move them into an "accidental" placement in the house and off my review pile). And I may end up rereading them. I really, really enjoyed them.
Pollyanna
The books in this series, by Eleanor H. Porter: Reading level: Middle grade or young adult. Who should read it: This will primarily appeal to girls and women, I'd guess. The copies I have aren't on Amazon, which is a shame, because they're lovely. (They're from Hesperus Press, and if you're inclined, you'll find them here.) I chafed to pick these up, but the copies I have are so lovely, and the friend who sent them insisted my girls would love them. (I'm trying!)
I remember watching the 1960-something movie with Hayley Mills when I was in grade school, visiting my grandma for the summer. My aunt loved old Disney movies and especially those starring Hayley Mills. (I became quite fond of Hayley myself that year.) The movie doesn't tell the full story, and the sequel is far too delightful to pass by. Pollyanna has some life lessons that some of us who tend toward cynical and crusty could take to heart. And while I think my girls may turn up their noses at these books, I plan to leave them out in the hopes that somebody will find them. ;) Incidentally, from what I can tell, these two books are in the public domain, so you can download them and read them for free.
The books in this series, by L.M. Montgomery: Reading level: Middle grade, young adult, adult. (In other words, I'm not sure.) Who should read it: This is more for girls and, of course, women. :) I read at least a couple of these books back in grade school. And I have recently tried to convince my fifth-grader that Anne is someone she would love. (She remains unconvinced, and I am trying not to think of myself as a failure.) But it's really because of Heather at CraftLit — and the wonderful way that Kim narrated — that I started in on Anne of Avonlea. (Yes, I'm listening to audio. Yes, I count that as reading. No, I won't argue about this.) There was so much to delight me, listening as an adult to L.M. Montgomery's tale. And as I continue the adventure with Anne, I'm reminded of human nature, and how not-so-lovely it is, and how a good author can really capture it and share it and make you look inside. If you do nothing else, go listen to Kim read it at CraftLit. The extra discussions with Heather, giving you background, information, and extra details, make it doubly delightful. As for the rest of the series, I thought I would continue on until the end, and then I listened to the second...and the third. I'm currently near the end of the fourth, and by the time you read this, I may well be onto the fifth. I really feel like I've found an old friend, and it's reminding me of a starry-eyed lass I used to know, who used to look at the flowers and long to come up with names for paths.
The books in this series, by Raymond Arroyo: Reading level: Middle grade. (Older teens may enjoy them, too. And I loved them, obviously.) Who should read it: Anyone who loves an adventure, boys or girls or adults. I waited not once, but twice, for these books from our local library. And after I read them, I wondered how soon my oldest boy will be old enough to read them (I'd say another year or two).
Will Wilder is the kind of character you love — and hate. (But that's in part the smarty-pants girl in me talking, and it's also the mom in me shaking her head.) He's so down-to-earth, so aspiring — he's all the things you want in a great hero! Woven throughout, and expertly tied in, are some of the coolest Catholic things ever. Relics, for one thing! There's the team of friends who support Will; there's the family history; there's the mystery and the things he doesn't quite understand; there's the supernatural element…all in all, these are solid books and such fun to read! There's no shortage of adventure and I'm betting your kids won't see the endings coming. The newest book comes out in February, and I'm a LOT excited to read it.
---
Copyright 2018 Sarah Reinhard This article contains Amazon affiliate links; your purchases through these links benefit the author.
About the Author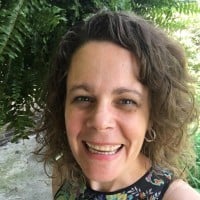 When she's not chasing kids, chugging coffee, or juggling work, Sarah Reinhard's usually trying to stay up read just one…more…chapter. She writes and works in the midst of rural farm life with little ones underfoot. She is part of the team for the award-winning Catholic Mom's Prayer Companion, as well as the author of a number of books. You can join her for a weekday take on Catholic life by subscribing to Three Shots and follow her writing at Snoring Scholar.