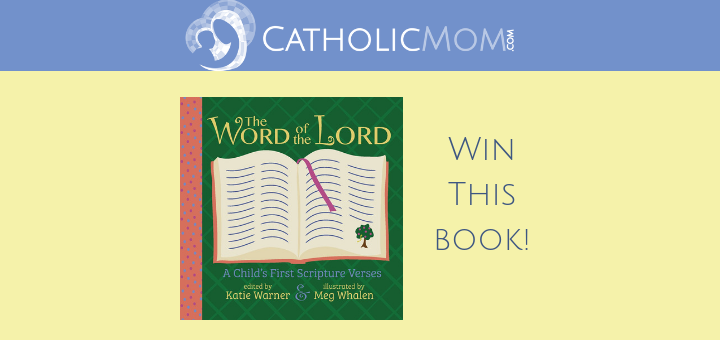 My son loved Katie Warner and Meg Whalen's previous book, Cloud of Witnesses, so when we received The Word of the Lord: A Child's First Scripture Verses, he was excited to read it. This is a board book, so it's very durable and would hold up to the young children in the house getting their hands on it. The content is straight from scripture, so obviously not necessarily at the reading level of a typical three year old. I think this is actually a good feature of the book because all age levels can enjoy the book (and the younger sibling can't easily destroy it). I also think that many children's books underestimate the intellectual capacity of kids. My 5-year-old enjoys listening to some books that are at the middle-school and high-school level and as far as I know, he's not a child prodigy.
As a mother, I really love that we were having a little discussion about obedience and lo and behold, I opened his book to the scripture verse about honor your father and your mother. Straight from the scripture. My son didn't have much to say after that. My five year old put in his own review of the book: He likes it even better than Cloud of Witnesses. He is learning to read and is excited to read some of the verses he hears at Mass. It also will be a great addition to his "play Masses." We've tried to find a good and holy, but lightweight and readable he can use for his Liturgy of the Word and this fits that role perfectly.
Courtesy of TAN Books. All rights reserved. Used with permission.[/caption]

The Word of the Lord: A Child's First Scripture Verses

is a great way to introduce young kids to scripture have as a spiritual resource for them even as they grow older. My son, the 5-year-old, has requested me to read it over and over. It is mom and 5-year-old- approved!
Courtesy of TAN Books. All rights reserved. Used with permission.[/caption]
Enter to WIN one of three copies of this book! For your chance to win, leave a comment with your favorite Scripture verse.
We have three copies of this book to give away to readers with USA mailing addresses. This contest will close at 11:59 PM Eastern Wednesday, February 20. Winners will be selected at random from all commenters and will be notified by email. Winners will have 48 hours to respond; if no response is received, alternate winners will be chosen.
---
Copyright 2019 Meg Herriot
About the Author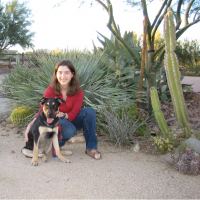 Meg Herriot is a veterinarian and Third Order Dominican. She enjoys spending time with family, friends, and pets and blogging at All Creatures Great and Crazy about being a veterinarian, mother, wife and most of all a Catholic trying to grow closer to God in a chaotic world.