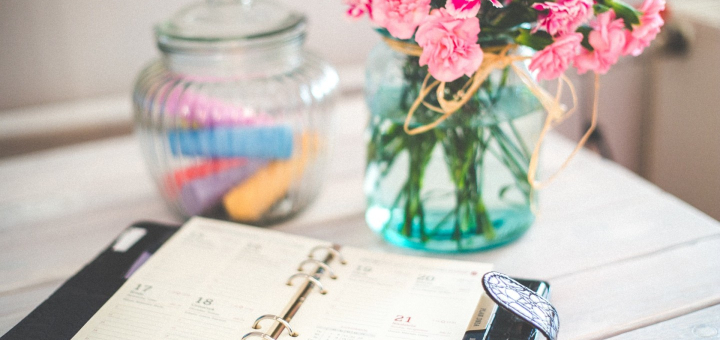 Image created by Deanna Bartalini in Stencil.com, using free elements.[/caption] 2019 has less ahead than behind it at this point. I look at my plans, ideas, dreams for the year and I see some undone, some no longer necessary, some on track. What to do, what's the focus for the rest of the year – I asked myself and then God. As I prayed, this came to me, "God wants me to do the work I think He wants me to do. Now I need to do it!" And over the course of a few days it became even more apparent that this was an accurate statement. My last quarter will be devoted to doing the work! I was once a very impetus person, priding myself on making decisions quickly and correctly (ahem). I learned many lessons due to those decisions. Now I decide more slowly (usually) and take time to pray and discern. Which can lead to my desire to be sure, so sure that I keep asking the same questions over and over and over again. My discernment can become too introspective and I miss what is happening outside of myself and around me. I want reassurance. I want to know. I want to know the outcome before I put too much in. It can and has become a hindrance. And that was point of the words I received in prayer.
Image created by Deanna Bartalini in Stencil.com, using free elements.[/caption] God knows the desires of our hearts: He put them there. God says trust. God says go. God says do. Or maybe rest. God says take my hand, step out in faith, I am with you. We are destined for greatness, yet we pause, look around, "Do you mean me?" Yes, He means you! And me. This last quarter is for the God-work He has placed in me.
What will you do with the last quarter of 2019?
---
Copyright 2019 Deanna Bartalini
About the Author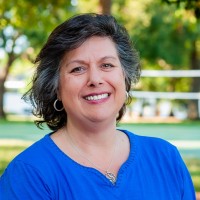 Deanna G. Bartalini, MEd, MPS, is a Catholic writer, speaker, and educator. Her Bible study, invite the Holy Spirit into Your Life, is published by Our Sunday Visitor. Her website, DeannaBartalini.com, is for the Every Day Catholic. There you can find Deanna's writing, free webinars on Catholicism, her podcast and social media services, and invite her to speak to your group, in person or virtually.