Every year, I find it harder and harder to shop for Christmas. There are catalogs with wish lists from Walmart, Target, and Amazon. It seems like everyone is obsessed with the latest electronic product with bells, whistles, and a screen to ensure that you don't have to interact with another human being the rest of the year. I miss simpler days and simpler toys, so that's what I'm looking for this Christmas. For my baby girl, I am going with more of a wooden toy route with her. My oldest son received some of my old wooden toys, but we ended up getting a lot of plastic toys that were much less expensive than wooden toys. By doing that, we thought we were being thrifty shoppers, but instead all we were doing was cluttering our house with more junk.
We decided we would rather she have quality toys than just more toys, and that is why we are looking at BRIO toys. The first one I am getting her is simply called Sensory Blocks. These simple toys have different feels and textures. They spin and make some noises. It's an amazing toy that is so simple but can provide such an early learning opportunity for the eyes and ears.
The other BRIO toy that is on her "Santa list" is My First Farm, which is a wooden toy train set. There are five wooden animals (cow, sheep, pig, chicken, and cat?). I would have preferred a dog or goat, but cat is fine. They all make appropriate noises when placed in their farm area, and they are easy to grip and hold, which allows your child to do more of the toy on their own without your help. There is a locomotive to pull the included railcar, which allows for transportation to and from your farm, and there are several curved and ramped tracks included. This is a fun little set that is a great introduction to the BRIO line for you and your child. It is nice, wooden, and simply illustrated. What's also great is that it is compatible with other BRIO line trains as well. Highly recommended!
For the older children in your life (that includes adults), I recommend checking out their board game line up. I have already recommended some of their games, including Las Vegas Royale and Villainous, but I would like to tell you about some more of their more recent titles. Villainous has two expansions/standalone games – Wicked to the Core and Evil Comes Prepared. In Wicked, you get to play as the villains Hades (from Hercules), Dr. Facilier (from The Princess and the Frog), or the Evil Queen (from Snow White). In Evil, you get to play as the villains Scar (from The Lion King), Ratigan (from The Great Mouse Detective), or the Yzma (from The Emperor's New Groove).
They are doing a great job of giving you a nice variety of popular, iconic, and over-looked villains. With each of these versions, you can buy the game and play it with 2 to 3 players or mix and match with each other and the base set to play up to six players. This provides a lower price point for entry and makes it easier to try without blowing the bank.
Horrified is a game for the horror junkie in your life, as you get to cooperatively play with others, trying to defend your town from monsters like Dracula, Frankenstein, his bride, Wolfman, Mummy, etc. It's quick, fun, and has great room for variability and scaling difficulty. What I'm most looking forward to is the anniversary edition release of Castles of Burgundy. This is one of the greatest games I have ever played, despite it's drab art. I can't wait to see updated art and all the mini-expansions in one box. It might move it from one of the greatest games I have ever played to the greatest game!
---
Copyright 2019 Stuart Dunn
Your purchase of the resources mentioned here through Amazon affiliate links benefits the author of this article.
About the Author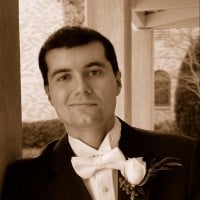 Stuart Dunn was born and raised in Mobile, AL and received a Bachelor of Arts in Psychology and a Master of Business Administration from the University of South Alabama. Stuart reviews all things Catholic including adult books, children's books, Bible Study series, Catholic Courses, CDs, and DVDs in addition to board games at his blog Stuart's Study at StuartsStudy.blogspot.com.